Hola! It's the weekend! I started mine a bit early and I'm so glad that I did…long weekends are the best. This morning the sun was shining as I put my daughter on the school bus and I didn't feel even a little bit of guilt at having a full day to myself. Bliss. This NEVER happens.
Got plans this weekend? Well if you don't, have I got something for you. You've got to try this super easy sparkling berry soda.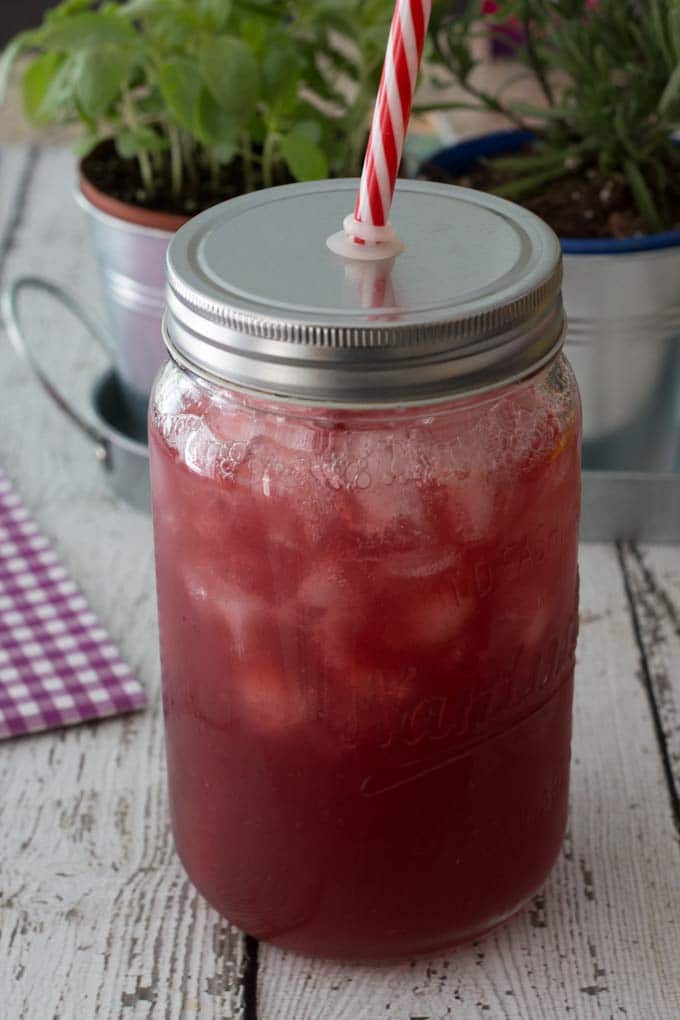 I'm trying very hard to kick my Diet Pepsi addiction. I'm at 14 days and counting…but I'm also sick of water. Yep, plain old water sure can get boring and I'm so lucky to have my Soda Stream. If I'm going to drink water I like to have it all bubbly and carbonated.
This sparkling berry soda starts with an easy berry simple syrup made in the blender and is topped off with sparkling water (or club soda or seltzer). 5 mins from start to finish – doesn't get much easier than this!
I do like to strain the berry seeds out of the blended mixture. You'll need a fine mesh sieve or you can also use a tea steeper/infuser like I did below.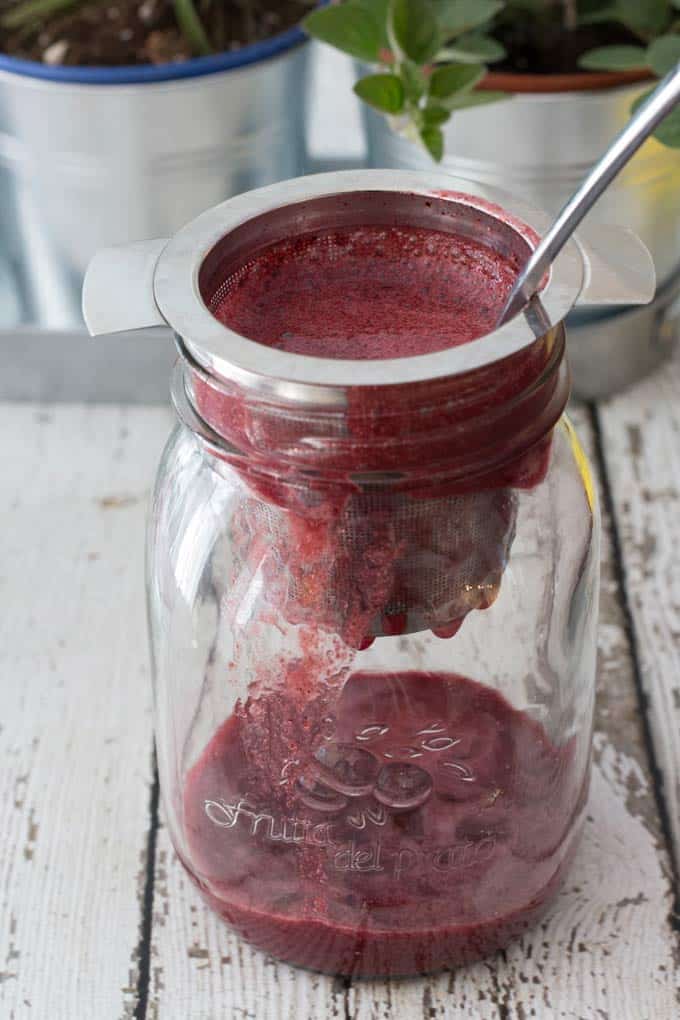 Fill your glass with ice and add some berry simple syrup.
Top with carbonated water and watch those bubbles in action.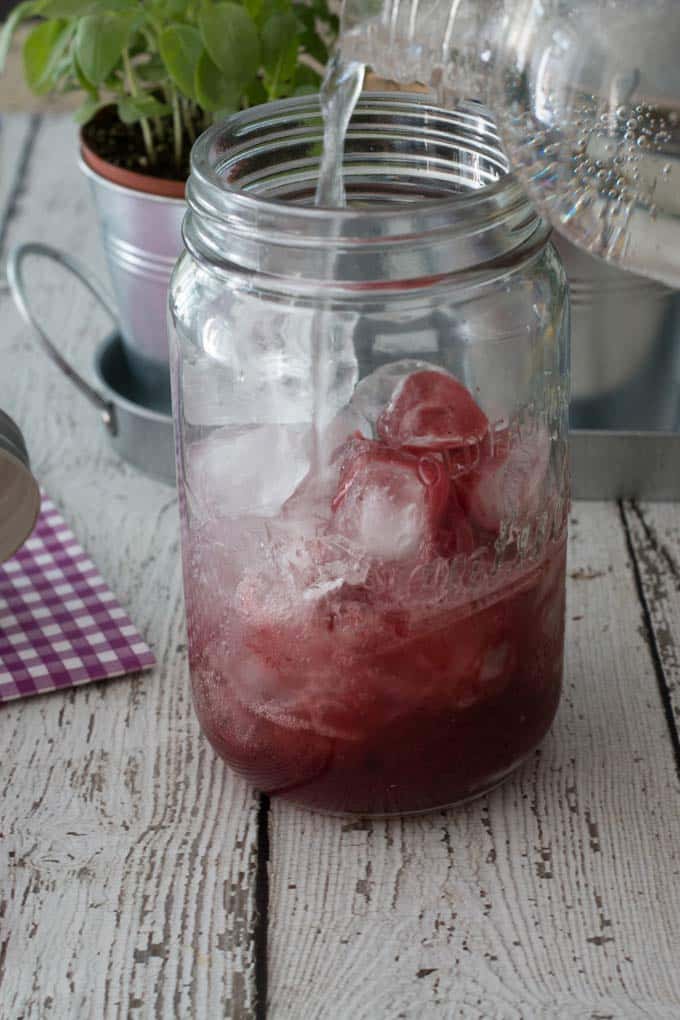 You could be drinking this all weekend long. Just store your berry simple syrup in an air tight container or mason jar and you'll be able to enjoy glass after glass. So sit back, put your feet up and take a nice long sip. If you are feeling really adventurous add a little vodka (plain or vanilla flavoured is delicious).
For my Canadian friends – Happy May 24 weekend! This may be the first May 24 that I can remember with a warm, sunny forecast. All my memories of the first long weekend of the summer are of being huddled in a tent, freezing and trying to avoid the rain. So glad those days are behind me. 🙂
***
This post contains affiliate links which means we would earn a commission from the seller if you were to make a purchase through the link, at no cost to you.