Two days to go. I don't know if the scale is going to change much but even if it does, the best part of my Whole30 experience has been experimenting more in the kitchen. Eliminating so many different food categories forces you to get a bit creative in order to have variety in your meals. This Spicy Sweet Potato Soup is really easy to make and is Paleo and Whole30 friendly while still being the perfect "warm your soul" soup. Definitely adding this one to the comfort food list.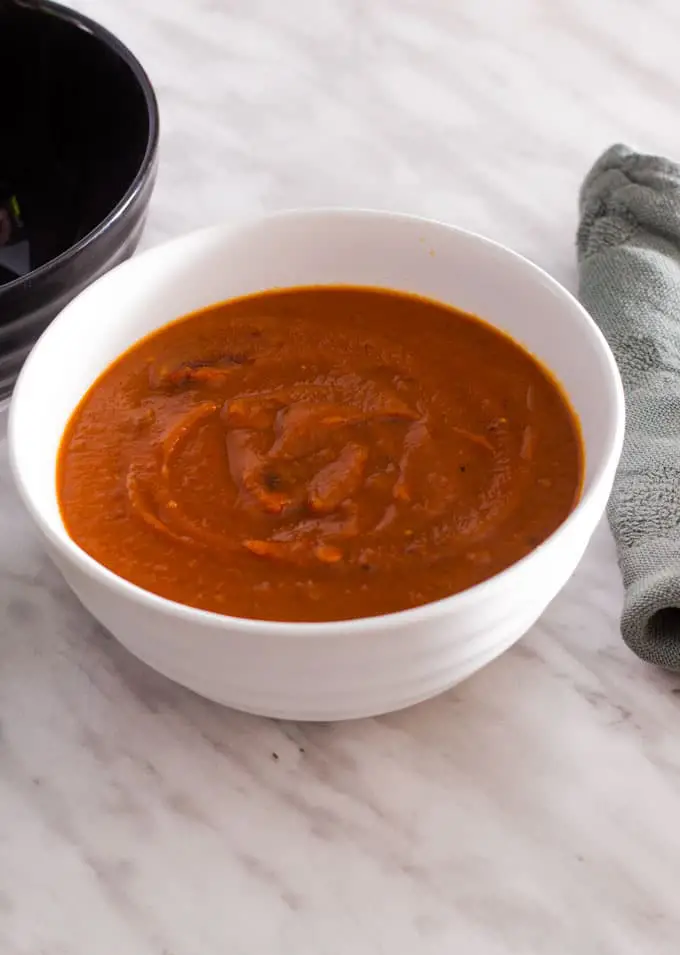 So, what was the hardest part of making this soup? Well, two tough parts. I initially set out to make sweet potato and chipotle soup but wasn't able to locate any Whole30 friendly chipotles in adobo sauce. So first, I made my own version of adobo substituting ancho chiles for chipotle. The adobo sauce gives this soup a really nice spiciness/smokiness that sort of builds with each spoonful. Without it, this soup would be just a wee bit boring. Second, it can be difficult to find Whole30 compliant broth…this was by far the most difficult ingredient to find during my entire Whole30. Took multiple stops before I located it.
You may be shocked, but I didn't make the soup entirely in my blender but did rely on my trusty Vitamix to puree the mixture once the sweet potatoes were soft and thoroughly cooked. You can also use an immersion blender if you prefer.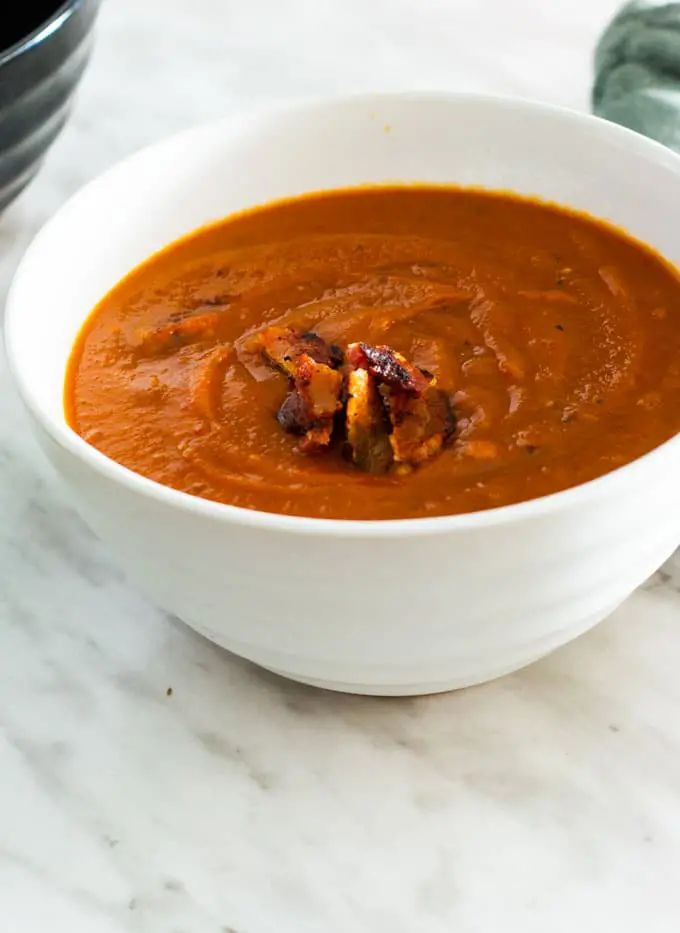 Cold winter days call for warm, comforting soup and this is one soup that you should add to your rotation. Top it with some Whole30 compliant bacon (or leave it off for a vegan/vegetarian option) and you are in comfort food heaven.