Chocolate Butterscotch Cookie Bars
oh yeah! I said cookie bars. If you like sweets then you will love these totally decadent but super easy to make chocolate butterscotch cookie bars.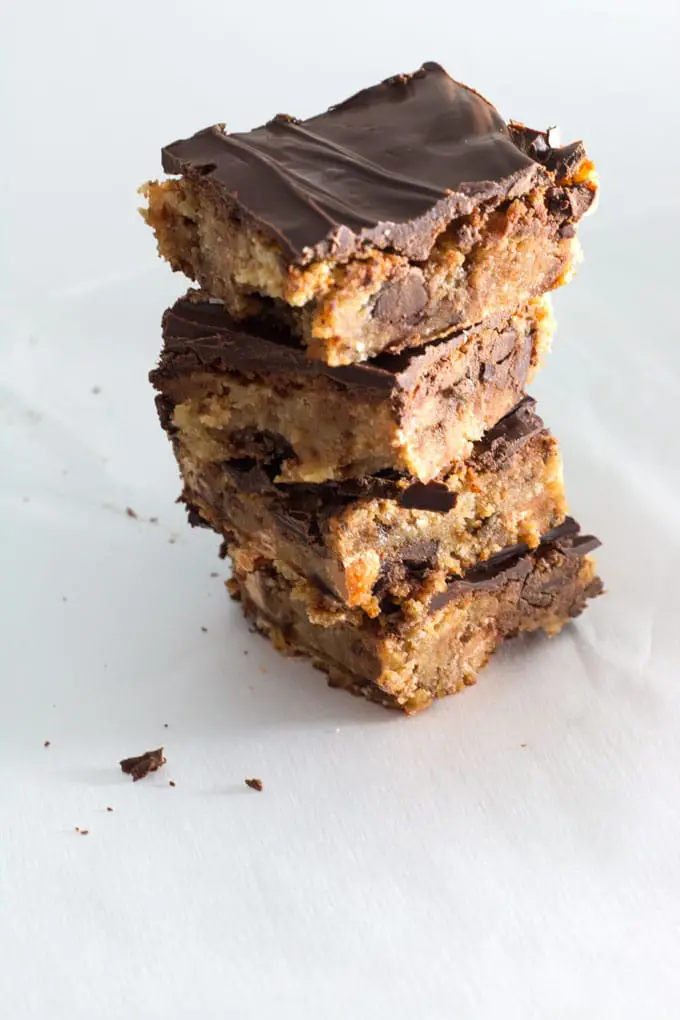 I was totally inspired by a box of lady fingers and a video that I saw on instagram by @familyfoodonthetable of Jamma's brownies.  These 4 ingredient "brownies" were a family recipe and were made with no cake/brownie mix…instead they used graham crackers. You should totally check out the recipe for Jamma's Brownies.
I'm guilty of having a late night hankering and when this happens (thankfully not very often) I find myself rummaging through the cupboards to see what I have available. Well, no graham crackers but I did have lady fingers that I had bought to make tiramisu before changing my mind. Lady fingers made me think coffee so I also added some instant espresso to the mix along with a can of condensed milk and both chocolate and butterscotch chips. Yum!
So what is the secret? How do you make brownies or bars with cookies? Well, you know how much I love to use my blender, the secret is to blend those cookies into crumbs and then mix them up with the espresso (optional), chocolate and butterscotch chips and sweetened condensed milk. The resulting batter looks just a little bit odd but I promise it will look and taste great.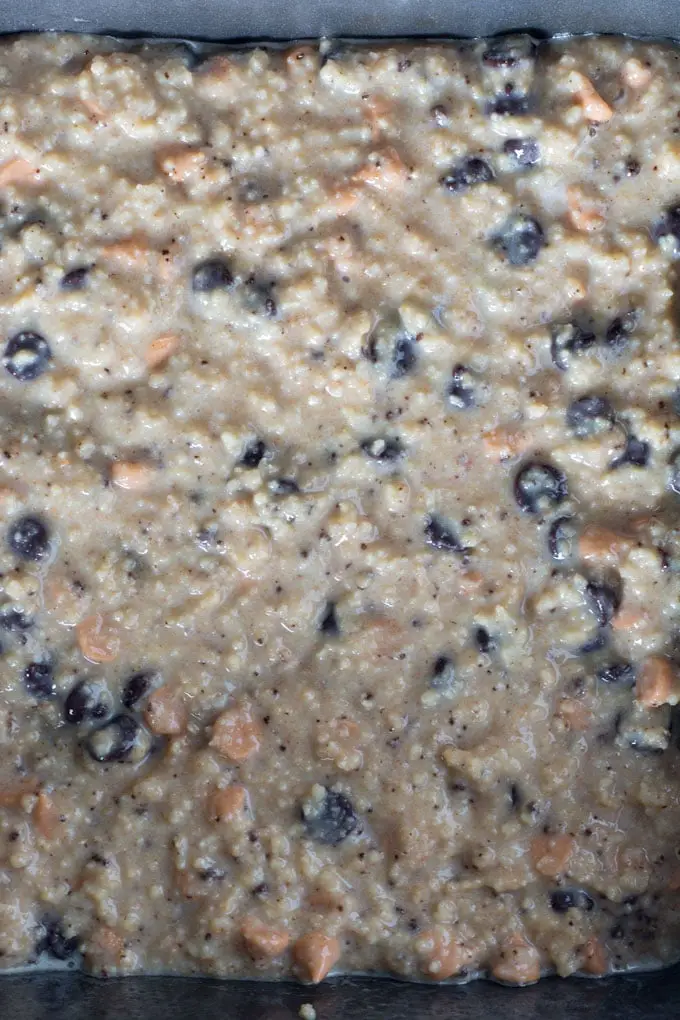 Once the cookie bars have been removed from the oven you can either just let them cool, cut and serve or if you want to go the extra mile cover the top with chocolate chips. Using a knife smooth the chocolate chips evenly over the top and they will melt before forming a nice hard layer of chocolate.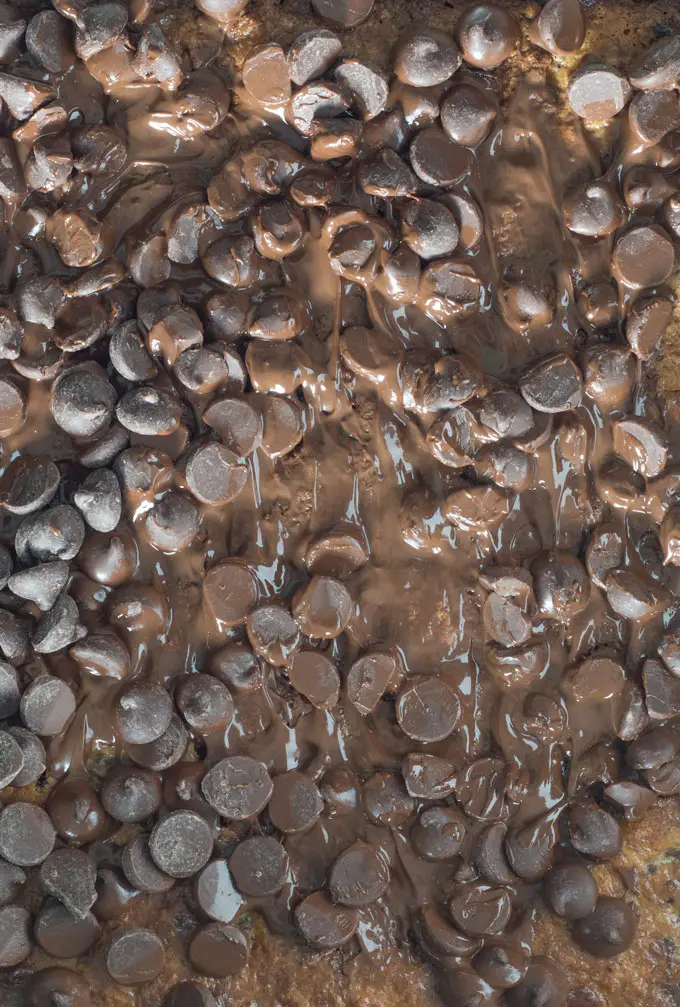 Let cool and then it is time to enjoy.  Warning: if you don't have a sweet tooth then these tasty cookie bars are likely lost on you. I do have a sweet tooth and I can only eat one at a time because they are so decadent. I can totally envision making batches of these, cutting them really small and then freezing and then enjoying every time I get a sugar craving. Fun fact about me: I absolutely love frozen sweets – when my mom use to bake for the holidays and freeze the leftovers I would always sneak them from the freezer…especially the delicious dolly madison bars that I'm reminded of when I eat these cookie bars.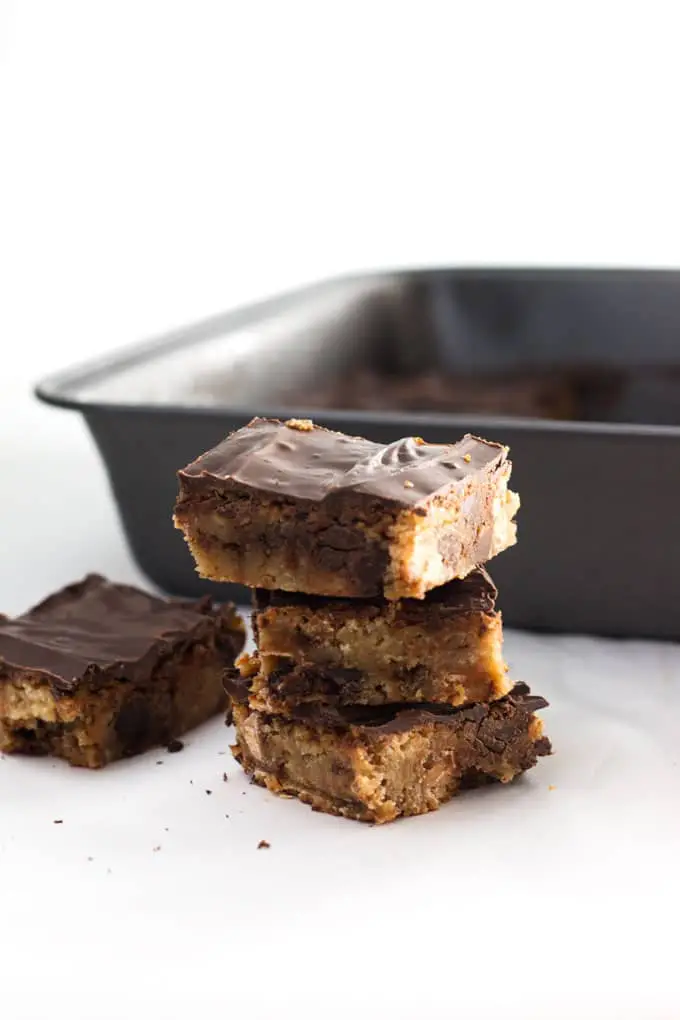 Are you an eggnog lover? Then you may enjoy these quick and easy Gingersnap Eggnog Blondies.