Quick & Easy Gingersnap Eggnog Blondies
Are you ready? I can't believe we are just a couple of days away from Christmas. The presents are wrapped, the house is cleaned and we've made numerous trips to the grocery store and the liquor store to stock up for the big event.  If you've been running around taking care of a long list of last minute to-dos and haven't quite gotten around to baking, then these gingersnap eggnog blondies might just be for you.
I've said it before and I'll say it again – I am a terrible baker. But, once I get a recipe down (like say, peanut brittle or blondies) I can whip these up near perfect every time. I made these chocolate butterscotch cookie bars last month and these gingersnap eggnog blondies follow a similar recipe. Just four ingredients and 20 minutes from start to finish. Can't get much easier than that so if you are getting short on time, give these a shot.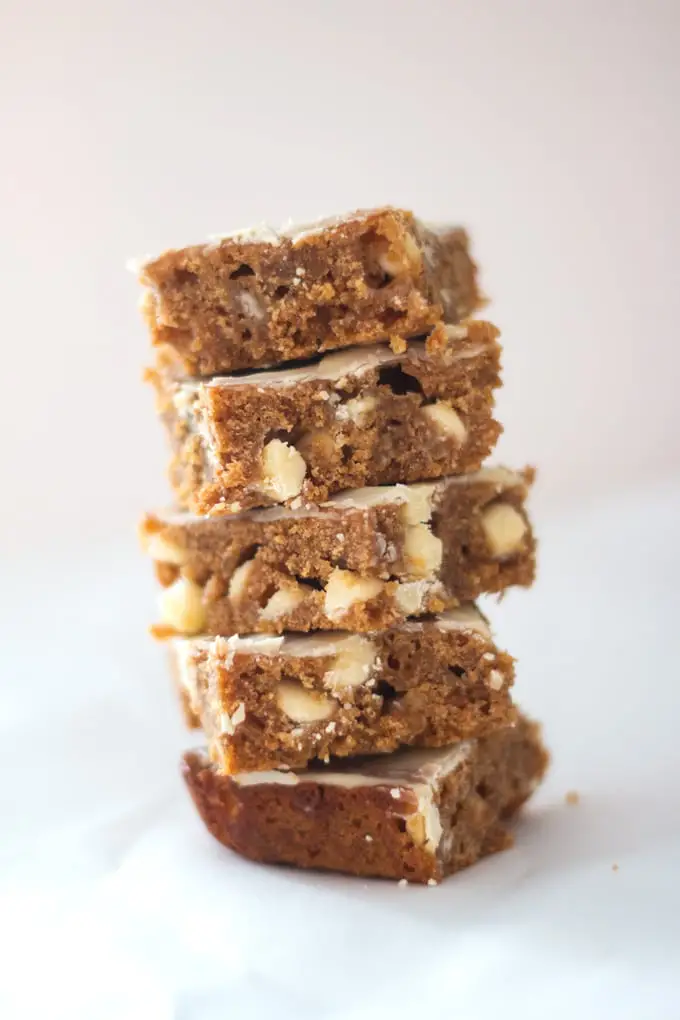 It is as easy as grinding the gingersnaps in your food processor or blender, adding eggnog, sweetened condensed milk and white chocolate chips and pouring into a greased 8″x8″ baking pan. Approximately 15 minutes later you will have these delicious gingersnap eggnog blondies to enjoy (or you can share if you really want to).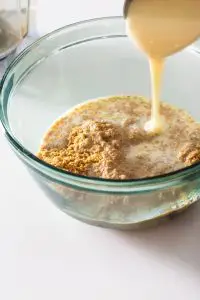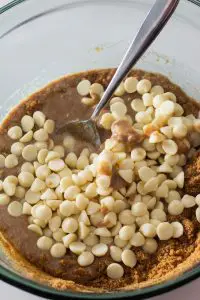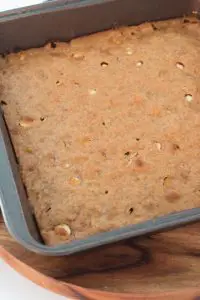 If you like a sweeter dessert you can add your favourite icing or you can top with some more white chocolate chips. This is one of my favourite ways to top blondies or brownies.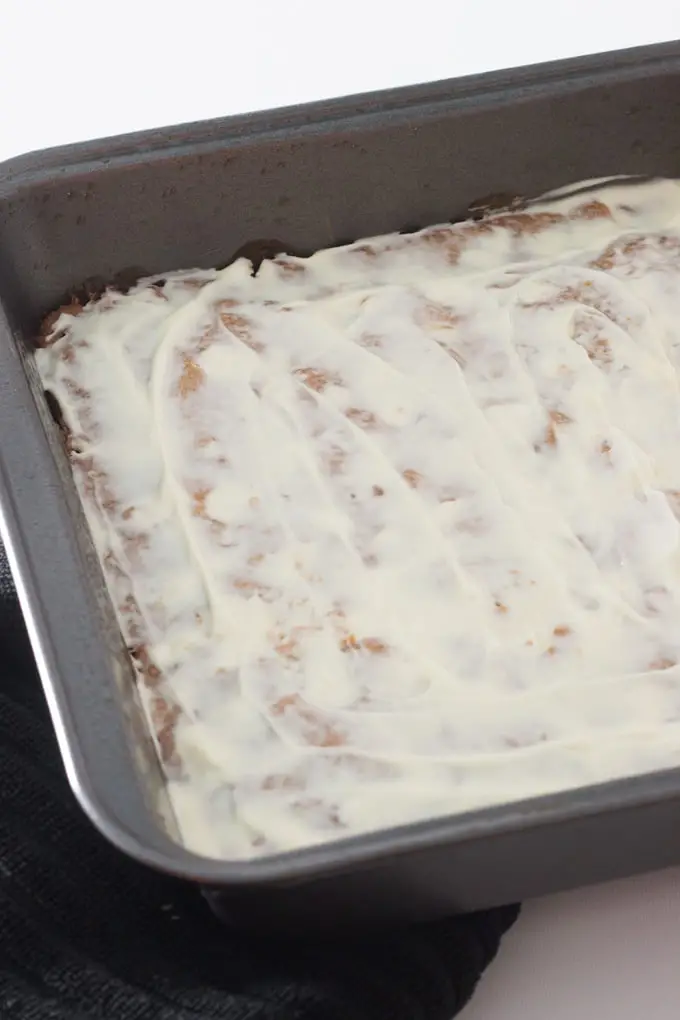 If you top with chocolate chips then put in the fridge so that they set quicker and then you can cut and enjoy.  These blondies have a subtle eggnog and ginger flavour that is perfect for the holiday season and sure to be liked by all.
Wishing you and yours a very happy holiday season!