Easy 3 Ingredient Whole30 Compliant Horseradish
When you just have to have your horseradish regardless of having sworn off sugar then this Whole30 Compliant Horseradish is for you.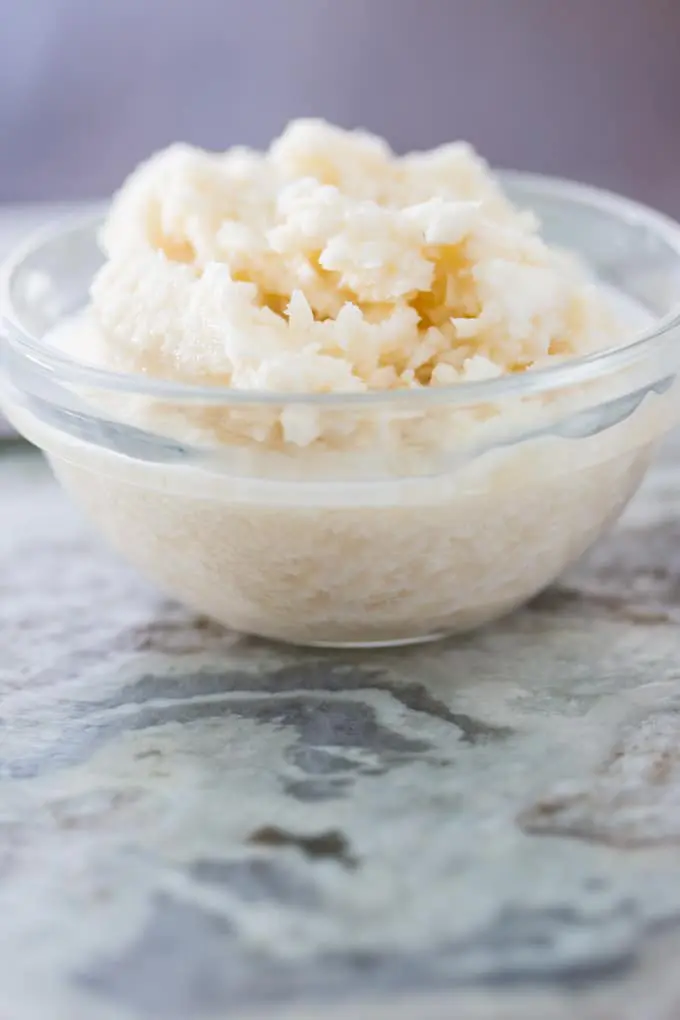 The Dilemma
When we decided to do the Whole30 post-holidays, I had no idea that #Whole30January was a thing. My twitter, facebook and instagram feeds are full of Whole30 posts and it is quite inspiring to see so many good looking (and hopefully great tasting) recipes.  We started a bit earlier than most (Pre-NY Eve) and agree that we could forego a bottle of wine or champagne as we ushered in the New Year. Instead, we splurged a bit on a really, really big prime rib roast which is one of my favourite meals but rarely make at home when it is just the two of us to enjoy. Sadly, the little one isn't a big meat eater.
The only thing I need to make the prime rib dinner perfect is horseradish. I thought for sure that finding a Whole30 compliant horseradish would not be a problem. While I didn't think I'd be able to get it around the corner at the local grocer I did think that one of the many, many fine food shops or butchers would stock it. Um no.  I looked at so many ingredient labels…I think I lost count at 15 and they all had sugar or other disgusting sounding ingredients. It is amazing how after just a few days of label reading you become a total food snob.
So, what's a girl to do? Hunt down some horseradish root and make her own. Never in a million years did I expect to be making my own horseradish. Like for real. Next thing you'll know it I'll be making my own butter and cheese (after Whole30 of course!).
I didn't even know what horseradish root looked like and there was literally one poor lonely piece at the grocer. So I'm not even sure if this is a good looking piece.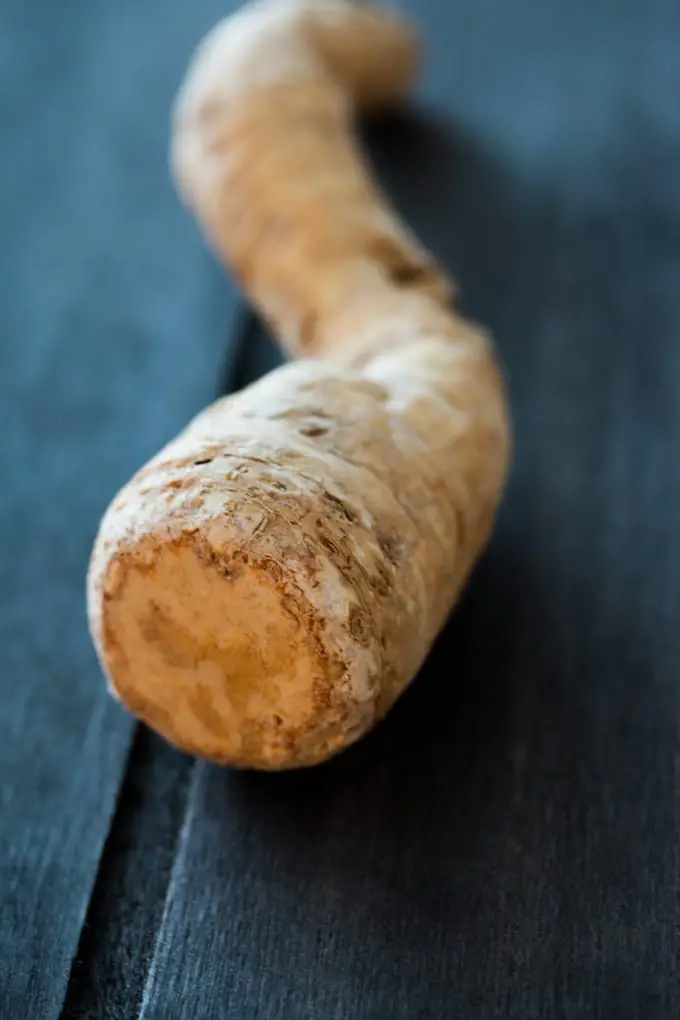 All I can really say is that horseradish root, white vinegar, and salt can go along way.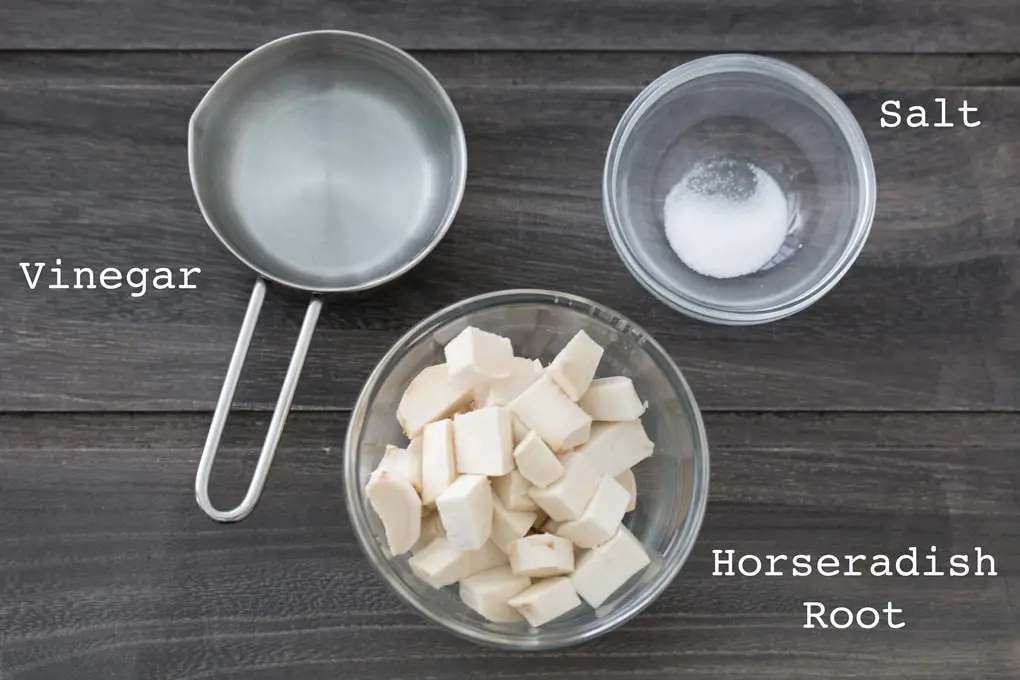 In fact, I was utterly surprised that this tasted just the way I like it without the addition of any sugar or otherwise scary sounding ingredients. I peeled and chopped the root, tossed it in my trusty Vitamix Pro 750 with the vinegar and salt and voila!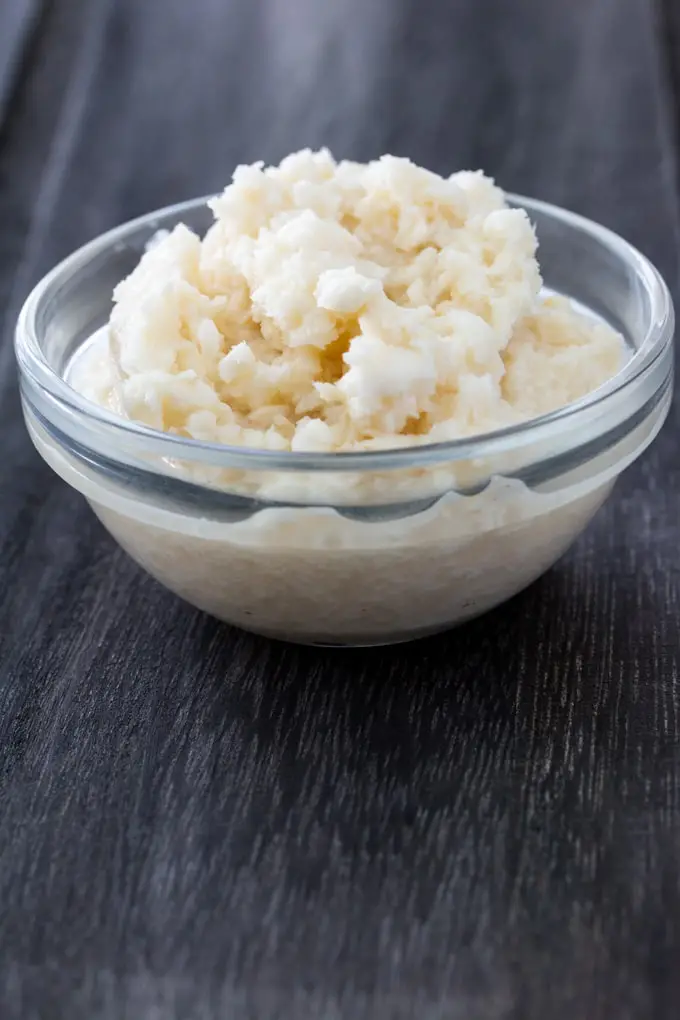 The Verdict
Even my hubby had horseradish with his prime rib and he doesn't normally enjoy it as I do.  My homemade creation was either that good or he has a new found appreciation for the wonderful sinus-clearing effects of horseradish since he has been suffering from a pretty nasty sinus cold.  Either way, this made the meal for me and I can't imagine ever buying a jar of horseradish again.