Kid friendly berry yogurt pops
Got picky eaters in the family? My daughter comes home daily with more food than she left with which is always an interesting feat. The school has a snack program and if your child doesn't eat it they send it home. We've tried so many different tricks to get her to broaden the foods she eats but she likes what she likes. "Food selectivity" is common in children on the autism spectrum.
How do we get around it? We try EVERY trick in the book. The only meat product she will even entertain is bacon and to get her to eat it we have to call it "candy" which c'mon, if you like bacon you know this isn't exactly a lie.
Second, we live for smoothies. Kailyn will drink almost anything through a straw. Or at minimum, she'll give it a try. The third trick? She loves popsicles and things that are close enough to ice cream to fool her. I make a lot of nice cream in this house or protein smoothie bowls. But one of the easiest things to do is make ice pops because you can make a big batch and have them ready to go and you almost can't go wrong.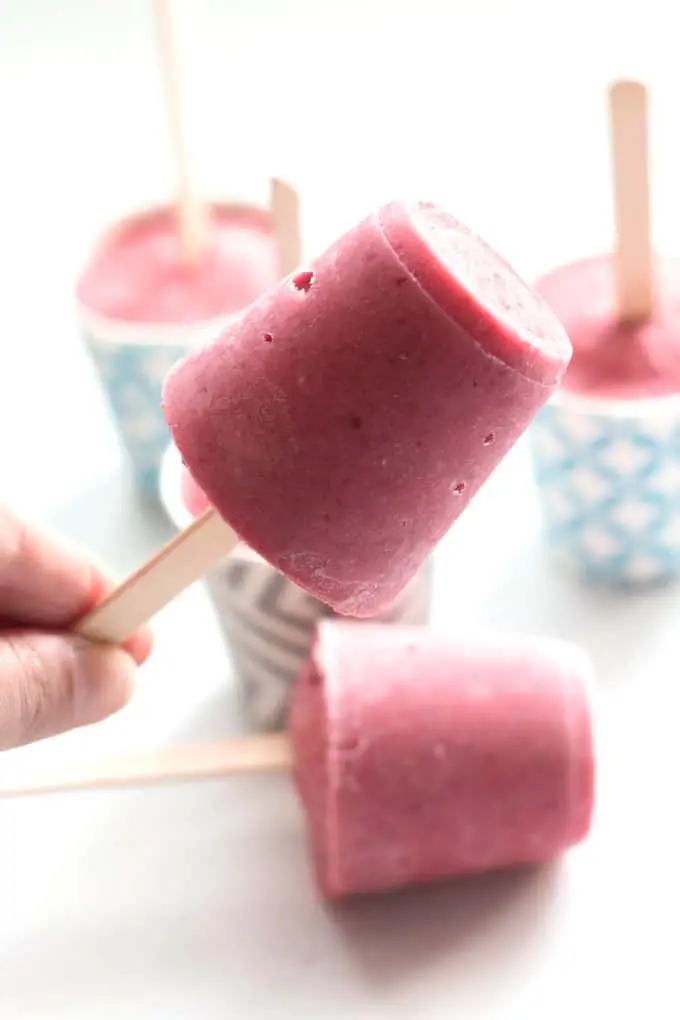 Fruit, juice and creamy greek yogurt make the perfect base while helping to provide the necessary vitamins and nutritions. The greek yogurt provides a nice boost of protein without adding protein powder (thought that is always a good viable option and I like the Vega brand best.)
The possibilities and flavour combinations are nearly infinite and since my daughter likes to self serve these are easy for her to pull out of the freezer. She thinks she is having a treat and I know she is actually helping to ensure that she meets her daily requirements. Win/win situation.
Since I'm totally frustrated with the plastic ice pop molds that I have, I've traded the in for good old dixie cups.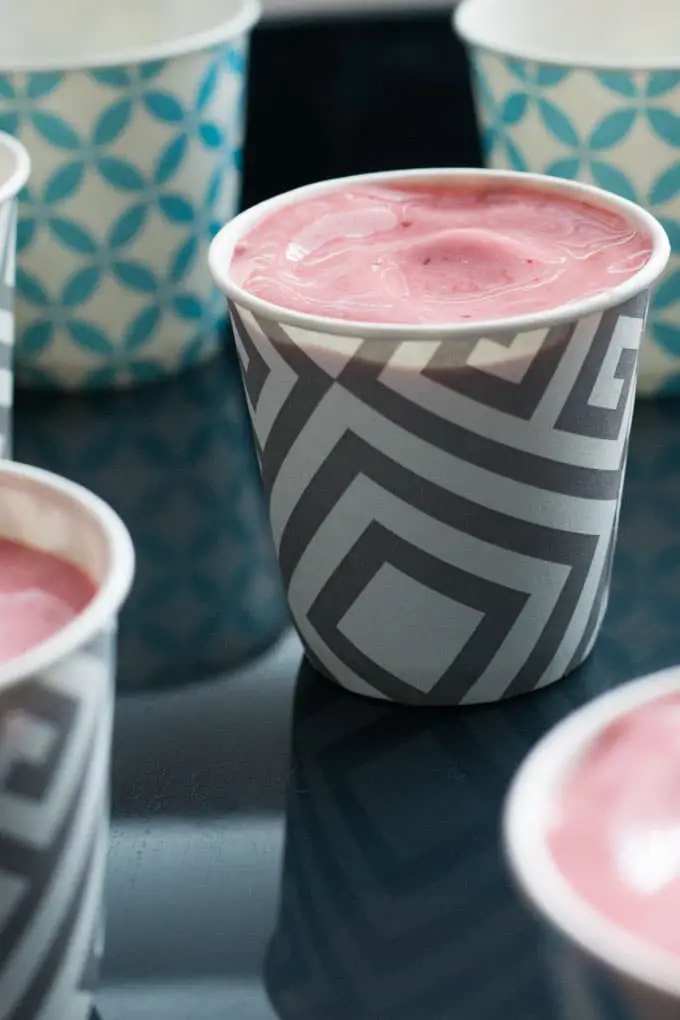 Easy peasy and I can make batches as large as my freezer can hold if the mood hits. While not the best in terms of waste, they are a good interim step as I search out the best possible molds. Sometimes being in Canada can be a bit limiting in terms of options.
How do you handle picky eaters? I'd love some tips.