The title sounds just a little bit absurd, right? I promise it makes more sense than it sounds. After a bit of a rough weekend with a little too much food and drink I decided I really needed to take it easy this week. So, that means back to the Smoothie drawing board.
Tonight's dinner? This delicious, guilt-free Orange Green Smoothie.
If I used the long form name it would be something like this Orange Banana Spinach Coconut Almond Milk Chia Smoothie but since I think the orange and spinach are the stars they get top billing.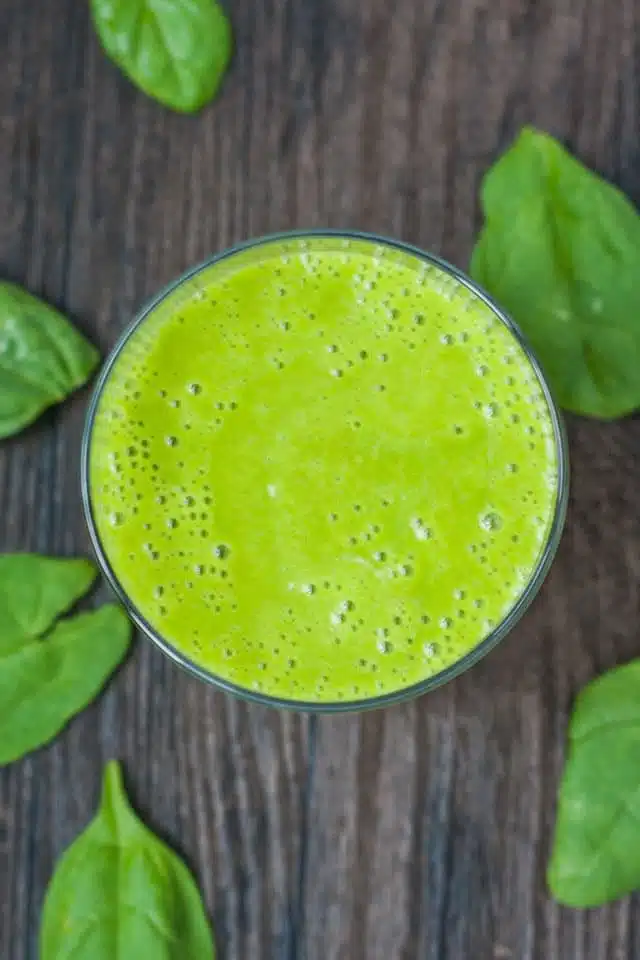 I appreciate straight-forward smoothies and tend to shy away from anything too exoctic. Yes I live in a big city but it can be very difficult to find certain ingredients without having to hit up multiple stories to pull a full recipe together. This smoothie fits the bill – it is quick and simple to make and leverages ingredients that you will find at any grocery store.
So if you need a healthy snack or you've been really bad like me, give this one a try.