A new brunch favorite: Vanilla Lemon Blueberry Muffins
The perfect lemon blueberry muffin recipe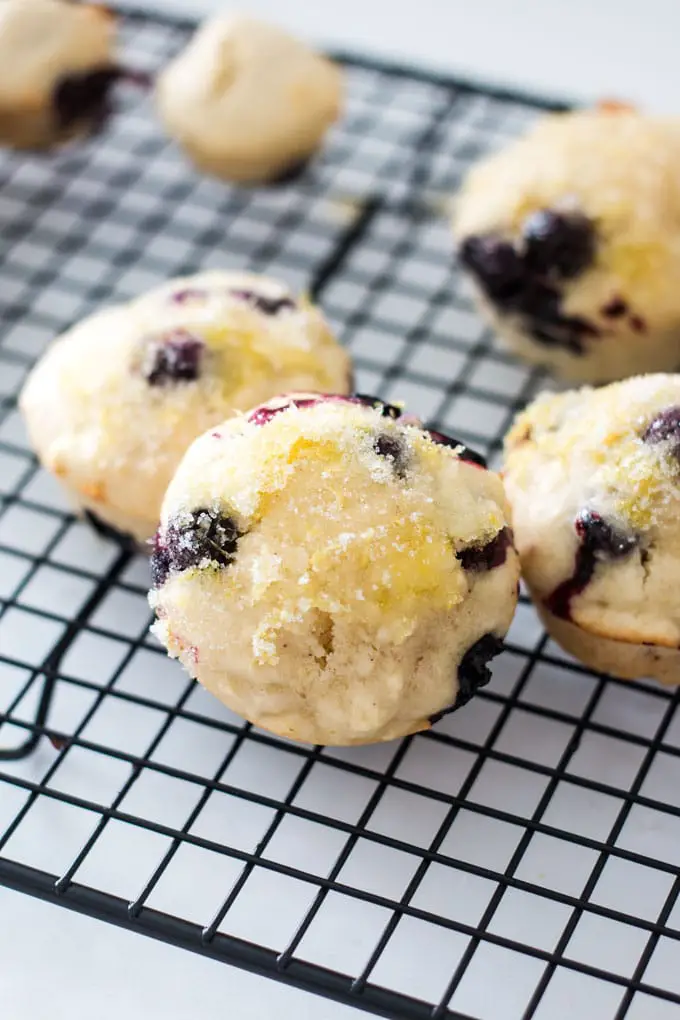 I can't take all the credit for these muffins, but I would if I could. This recipe was adapted and inspired by a recipe for Lemon-Ginger Muffins in my trusted Vitamix Cookbook: Create.  What's the secret to these delicious muffins, and why am I not following the recipe?
To me, the secret is the lemon zest that is both baked into the muffins and added as a topping. It ensures that the lemony flavor hits you, without being overpowering, in every single bite.
I chose to add vanilla and blueberries to these muffins instead of ginger because blueberries are my daughter's favorite and it almost guaranteed me that she would at least try a muffin or two. Plus, ginger can be a little more divisive – not everyone loves it as much as I do. These three flavors go so well together and also make the kitchen smell wonderful.
I used my blender to mix the wet ingredients but if you don't have one then you can also use a hand mixer or whisk.  The actual prep time was under 10 minutes including the zesting, measuring, and mixing.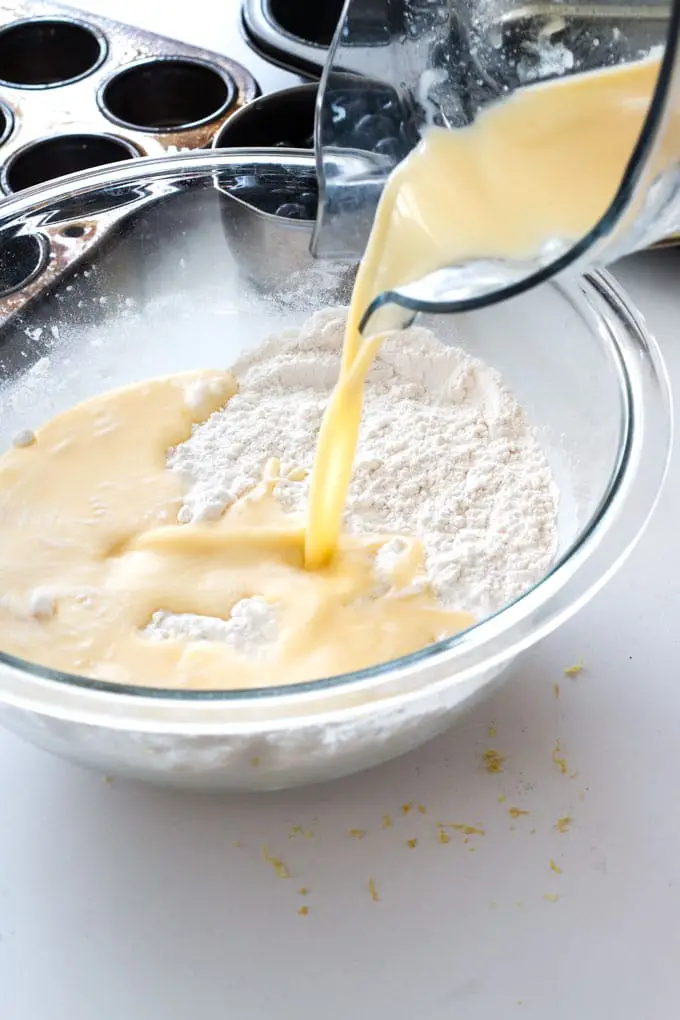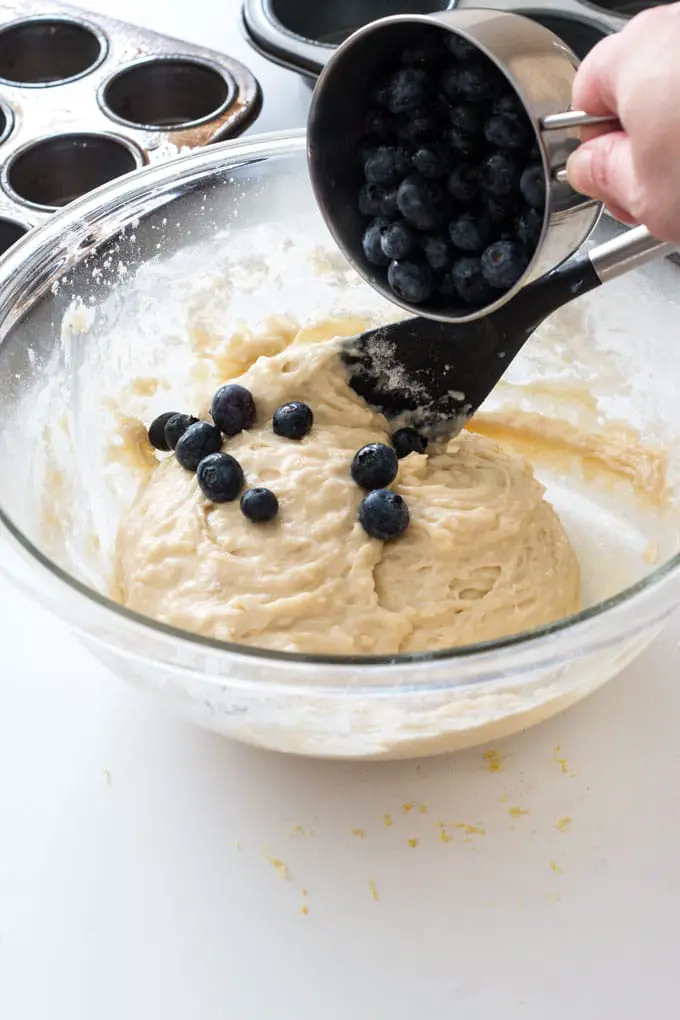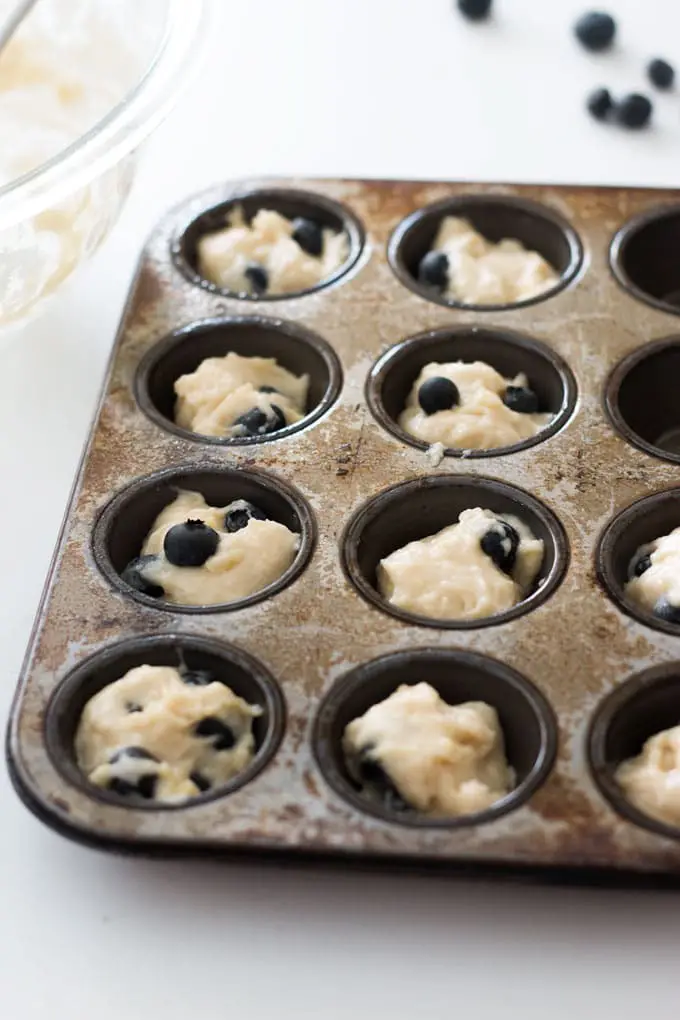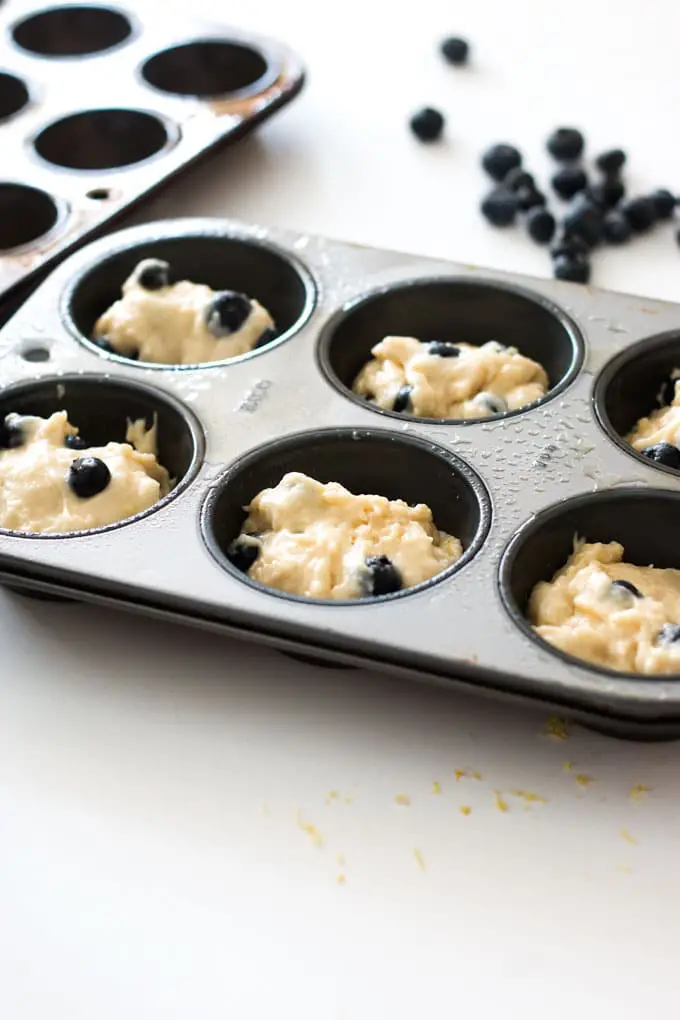 These Vanilla Lemon Blueberry muffins will only be lightly browned when you take them from the oven, so be careful not to overcook them. If you are worried they aren't cooked, use the trusty toothpick method to test the doneness.
The piece de resistance is the decadent topping you add to these warm just from the oven muffins made from a combo of melted butter and lemon juice, followed by a dip in sugar and lemon zest. So good. These muffins may never make it to a serving dish – you will literally be pulling them from the tin, dipping them, and eating them right away, and that's perfectly acceptable. These are finger-lickin' good.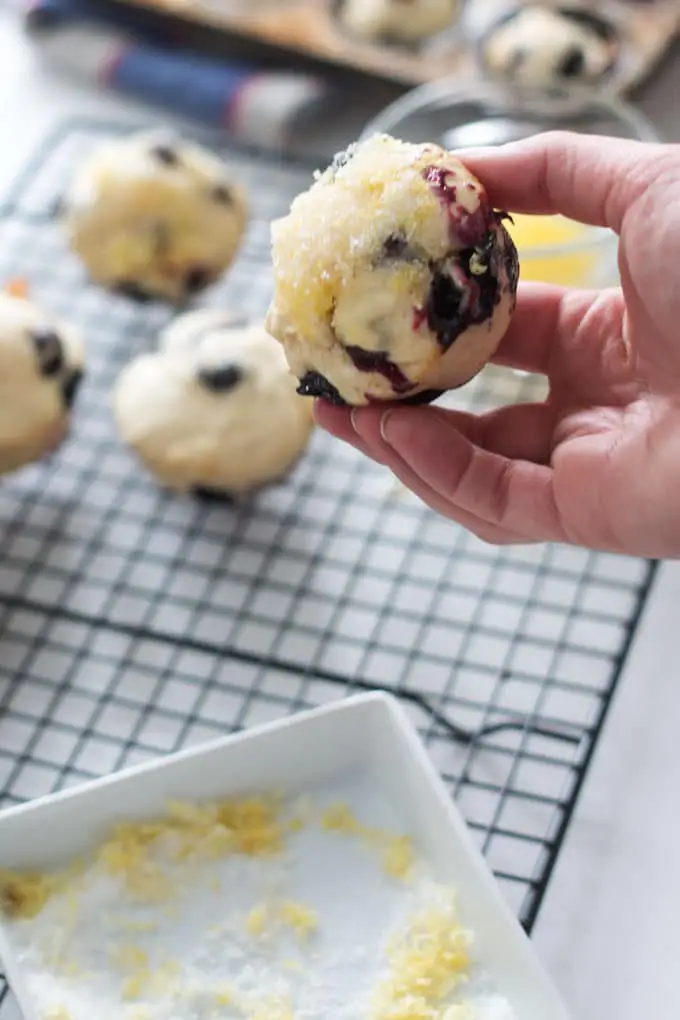 These muffins would be a great addition to your holiday brunch or Mother's Day menu. I love making mini lemon blueberry muffins so everyone can try one while also enjoying many other items on the brunch spread.
I can also see adjusting this recipe to make Lemon Cranberry or even Orange Cranberry muffins for a little extra seasonal flare. The base recipe is easy to adjust.
What flavor combinations would you like to try?
Do you love the blueberry & lemon combo? Try our Frozen Blueberry Lemonade.
Please note: I used my Vitamix Pro 750 to mix these muffins. Check out the many reasons I love my Vitamix. You can also read our Disclosure Policy.