Pina Colada Green Smoothie
The weather has been unseasonally mild the past few weeks…that is until yesterday and the temperature dropped 10 degrees. I'm already dreaming of beaches, palm trees and icy cold drinks. I can already hear Jimmy Buffet blaring over the sound system singing "if you like pina coladas…" and oh boy, do I ever like pina coladas. Not the ones that come out of the slushie type machine but the made from scratch in a blender kind.
Since I'm already planning a winter getaway, I need make sure I'm as beach ready as possible. Today's breakfast? A Pina Colada Green Smoothie. It takes all the delicious flavours of a pina colada like pineapple and coconut and kicks it up a notch with greek yogurt and spinach. Seriously, if it weren't for the green colour I swear I'd be able to conjure up the feeling of a warm sea breeze.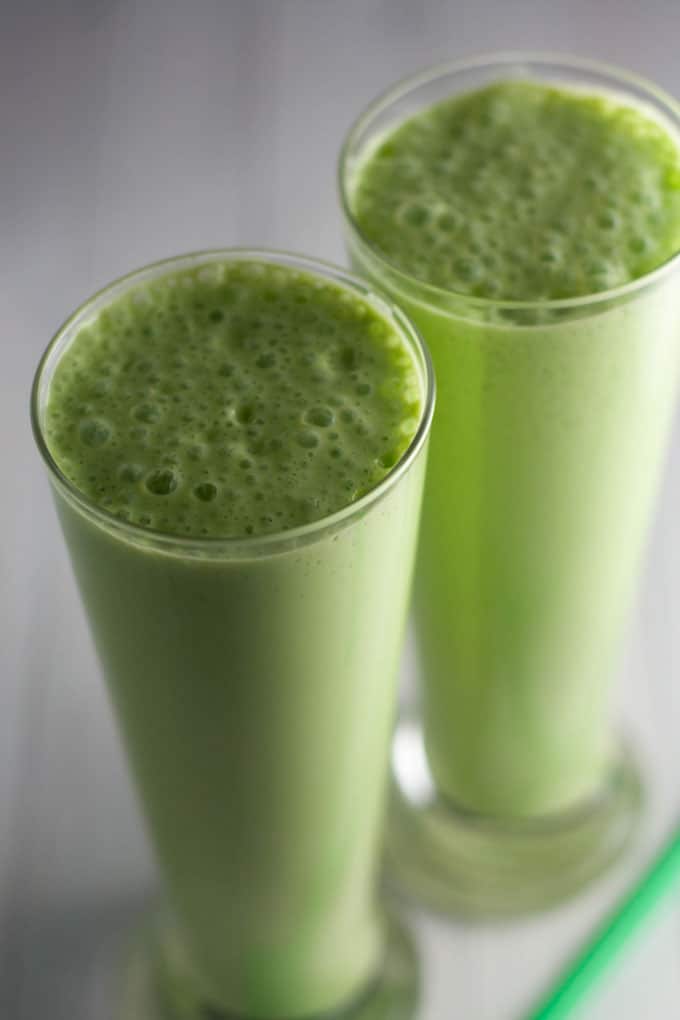 This can be made in minutes. Its super simple and only uses readily available ingredients which is a plus. Throw some frozen pineapple, greek yogurt, coconut milk (or you can use Almond/Coconut milk blend…it is one of my favourites) and spinach in a blender. Just like this: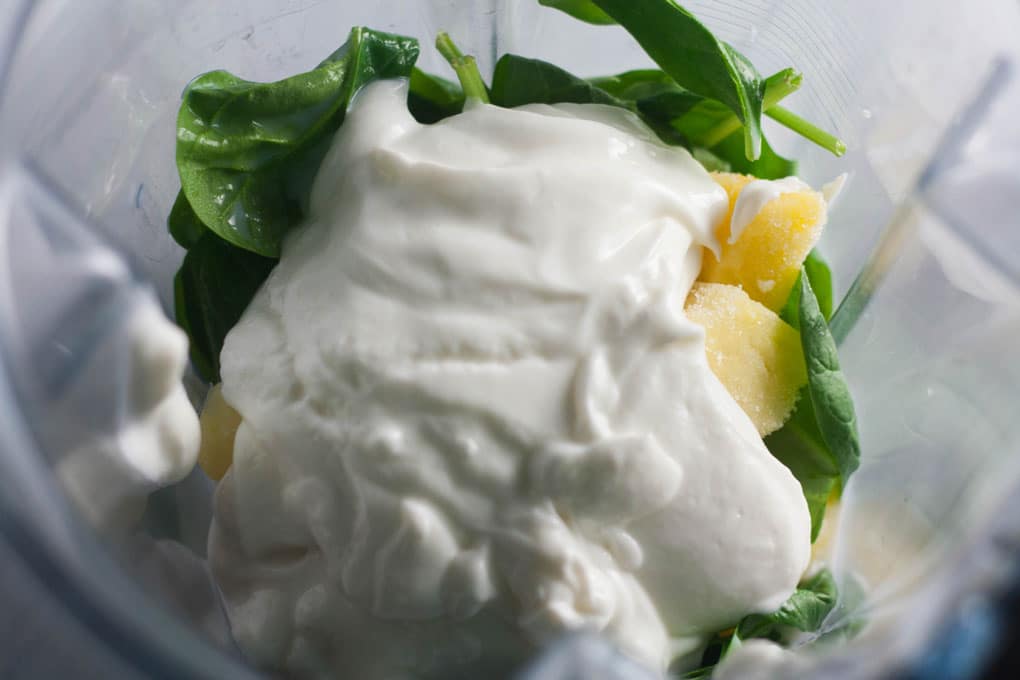 If you like a thick smoothie you'll be pleasantly surprised with this one. Despite no added ice you can achieve a nice thick consistency from the frozen pineapple. You are left with a tasty smoothie for two with no spinach aftertaste. I was surprised at just how well the pineapple and coconut milk came together to recreate that pina colada flavour. The absolute best part? No need to feel guilty drinking this unlike those pina coladas that are made with high calorie coconut cream (upwards of 50 calories and 5 grams of fat per tbsp).
Sip, sip away. This pina colada green smoothie makes enough to share so pour into two glasses, put your feet up and close your eyes…you might just hear the waves crashing.