I hope you are experiencing the same warm, sunny weather that we are currently enjoying in Toronto. There is a new spring in my step that is being brought on by the increase in Vitamin D (finally!) and those wonderful BBQ smells that are permeating throughout the neighbourhood. And BBQ means Coleslaw in my world.
I like quick and simple recipes that require little or no knife work…My husband is surprised that I have any fingers and no amount of instruction is going to make me any better. Yet another reason I love my blender so much – it can do a lot of the chopping for me. Like take this cabbage and carrots and make it into a nicely chopped coleslaw base: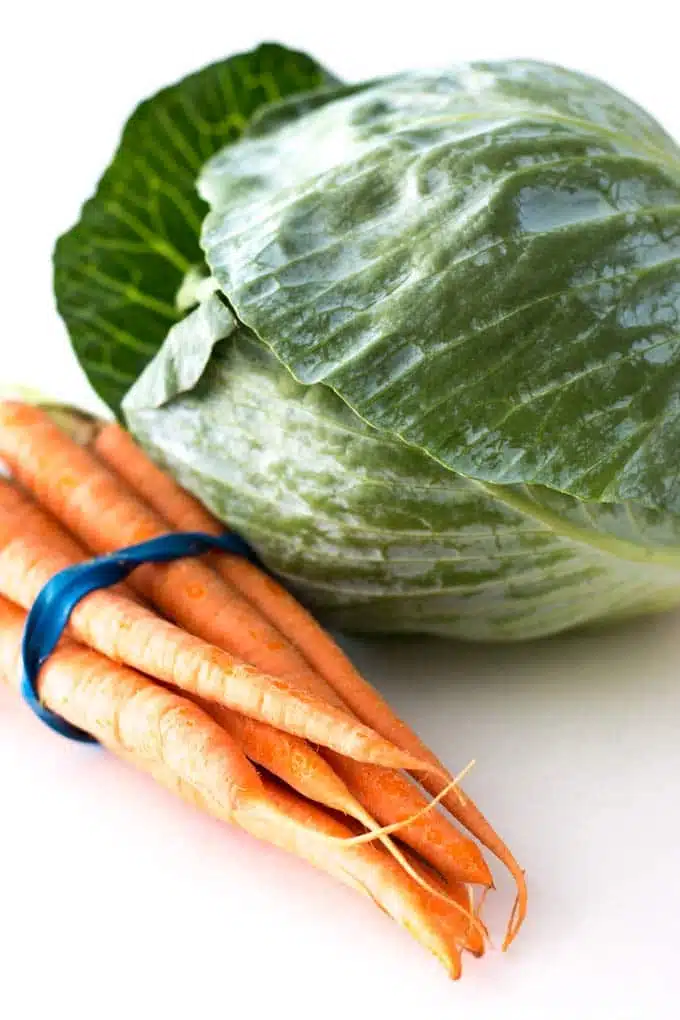 So how to chop in your blender. For the cabbage, I used half a cabbage and then further cut it down into about 5-6 chunks. Add the cabbage chunks to your blender, fill the blender with water to cover the cabbage and then pulse for a few seconds until you have finely shredded cabbage. Then just strain the water – super simple.
For carrots, I prefer to use the "dry chop" method. I have only ever chopped in my Vitamix so I really can't attest for how this might work in other blenders. Turn your Vitamix on to variable speed 2, remove the plug in the lid and drop the carrots in one by one. They will quickly be chopped. Turn off the blender and add the shredded carrots to the dry shredded cabbage.
The dressing I like is simple and uses balsamic vinegar with white vinegar instead of red wine vinegar or white vinegar on its own. Master the quick chopping methods above and you'll be trying all kinds of fun dressing combinations.
Add the dressing to your chopped veggies, mix and enjoy. Voila!