Yum – Vanilla Iced Coffee, so glad you are in my life. I'm one of those lucky (?) people who can drink coffee or any caffeinated drink at any time of day and still fall asleep. That may actually say more about my lack of rest than it does about my caffeine tolerance.
Why is this such a great thing? Well, I can make delicious coffee based drinks at any time of day and since I don't normally get home until 6 or 7 each night I do not have to miss out on my favourites or wait for the weekend. Hey, if I could easily cart my Vitamix to work I probably would…even if it meant I had to make these icy drinks for my co-workers. It would be worth it.
Sometimes, you just need a bit of a mid-week indulgence or preferably, something that tastes like an indulgence without the guilt. Tonight, I'm making Vanilla Iced Coffee. Cold and icy and as decadent as you choose to make it.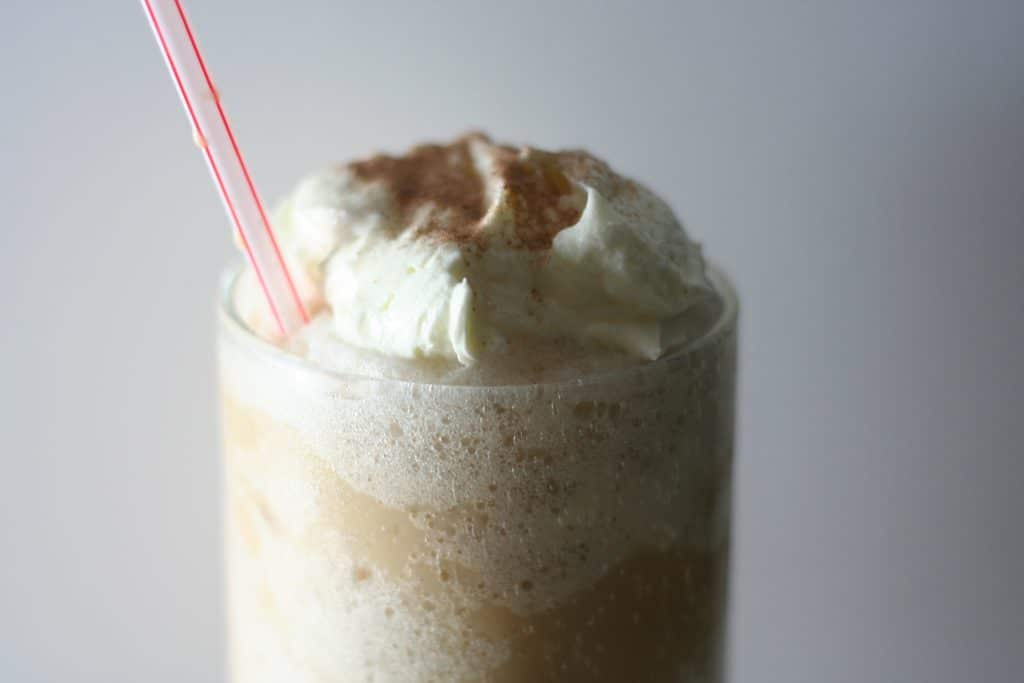 The nice thing about this recipe? You have options…flavour of coffee, caffeinated or decaf, whip or no whip. You get the point.
This drink is especially good if you do two things ahead of time:
Make frozen milk cubes (in your ice cube trays)
Make a personal cup of coffee and refrigerate
If you don't care so much about the consistency then warm coffee is okay but if you enjoy an ice-cap from Tim Horton's you are going to want to cool the coffee so that you get a nice icy cold drink that resembles a frappe and requires a straw.
You can also top this drink with whipped cream. I actually put about 1/8 cup of whipping cream in small magic bullet container and seconds later had a nice tablespoon of whipped cream on top of my drink sprinkled with cocoa powder.
Nothing left but to put my feet up, grab a good book, relax and celebrate that it is almost Friday.