It has been a tough week. I don't really know how else to put it especially after spending most of the day in urgent care with my 7 year old daughter. It is hard to know your child is in pain and even harder when your child can't communicate what is wrong. People often make comments about how hard it must be to have a special needs child and for the most part it isn't any harder than raising any other child. The only time it is harder is when your child can't talk to you and help you understand why they are upset or hurting.
We are home now and will be living on a liquid diet this week while we cross our fingers that the severe mouth infection clears up. K looks like a chipmunk and I don't know if I'd know it was her if I was looking at a picture due to the immense swelling in her face. Liquid diet means my Vitamix blender will be on overdrive. I'm up for this challenge but do hope that the antibiotics kick in quickly so that my sweet baby girl comes back.
Dinner tonight?
A Purple Avocado Smoothie.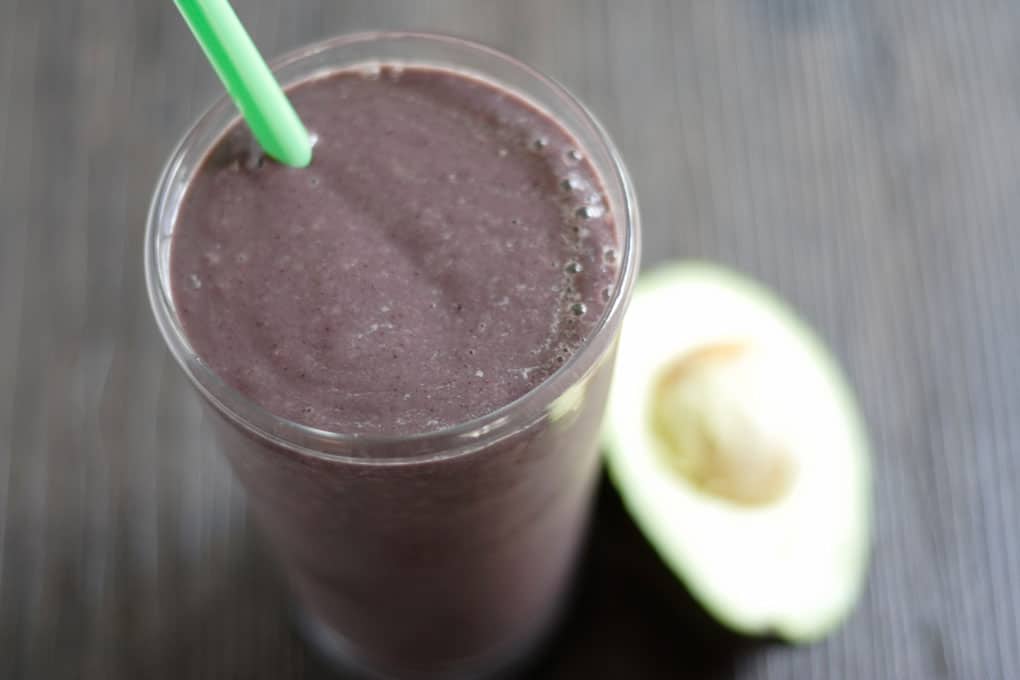 It sounds so simple but I bet you'd never guess the ingredients in this Purple Avocado Smoothie by just looking at the glass of purple goodness above. This smoothie has it all: an orange, a banana, blueberries, spinach, 1/2 an avocado, milk and a bit of water. One of the easiest ways for me to pack a punch of vitamins and nutrients into my little one. I love adding an orange to smoothies as the orange provides a bit of extra sweetness that you just don't get from most other fruits, especially when using frozen berries. I like this smoothie because I didn't have to worry about straining out any pesky seeds (like I'd get from strawberries) that might interfere with K's oral health.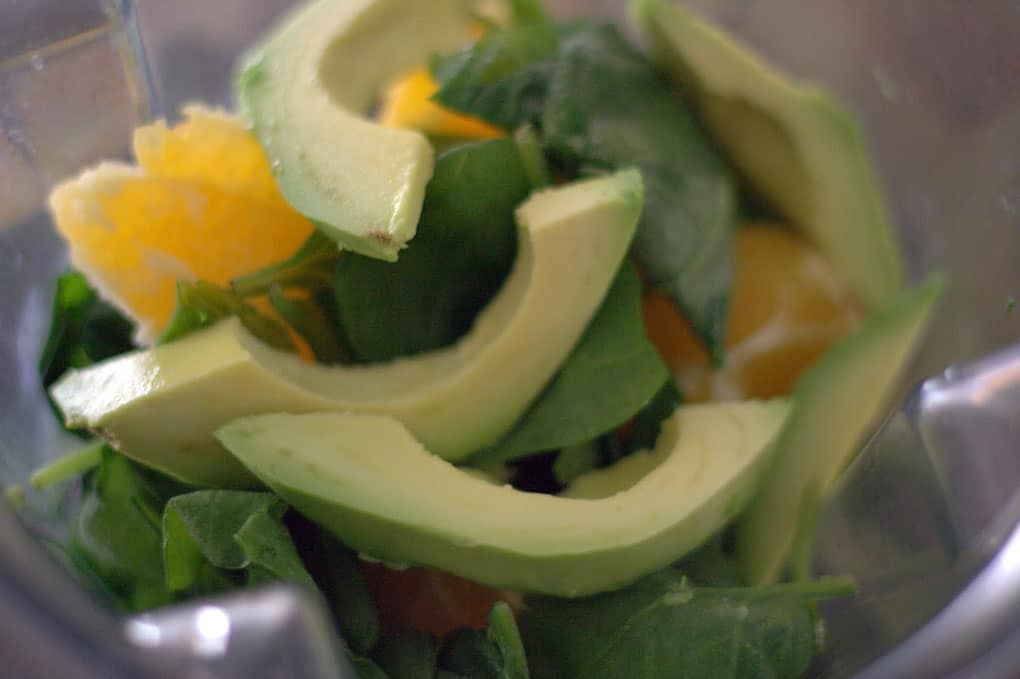 If I'm being completely honest I have to admit that I wasn't originally going to add the blueberries but after the first blend something just seemed missing. A cup of blueberries later and perfection. Another bonus? I was able to hide a dose of antibiotics in this smoothie – one dose down, 29 to go. Wish me luck and a good night sleep 🙂