Cream Egg Cafe au Lait is a perfect seasonal drink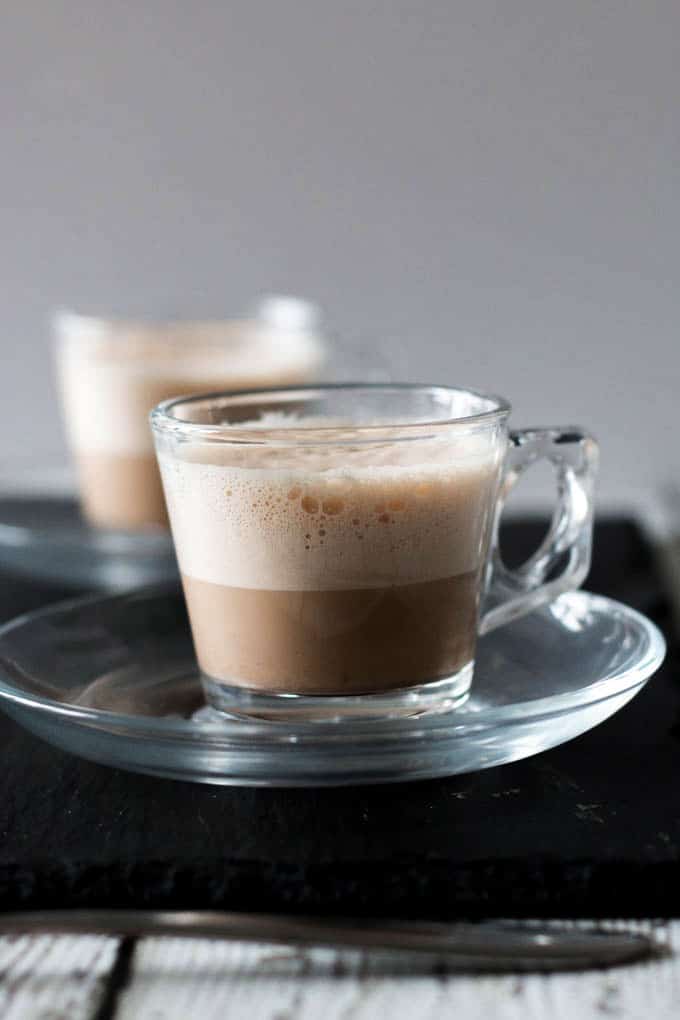 It is that time of year. Cream Egg time! Cream eggs have always been my favourite Easter/Spring treat. Last year I made my husband drive around and around to multiple McDonald's across the city of Toronto in search of a cream egg McFlurry. He was starting to get really frustrated with me but once you have it in your mind that you want something there really is no substitution. It took five tries before we landed on a McDonald's that still had them.
This year, I've come up with a lower calorie option to enjoy the cream egg. It is also a great way to use up any of that left-over chocolate from your egg hunts. If you enjoy specialty coffee drinks from your local coffee house you'll enjoy this quick and easy to make cream egg cafe au lait. I made it in my Vitamix in just 5 minutes and then sat back, with my feet up, and enjoyed.
I can't help but hope my daughter loses interest in all those easter eggs she gets this weekend in the easter egg hunt because I'd happily use them up making a cream egg cafe au lait – I would love to still be enjoying this drink in July…I'm not one of those people who thinks you can only enjoy easter candy in March/April.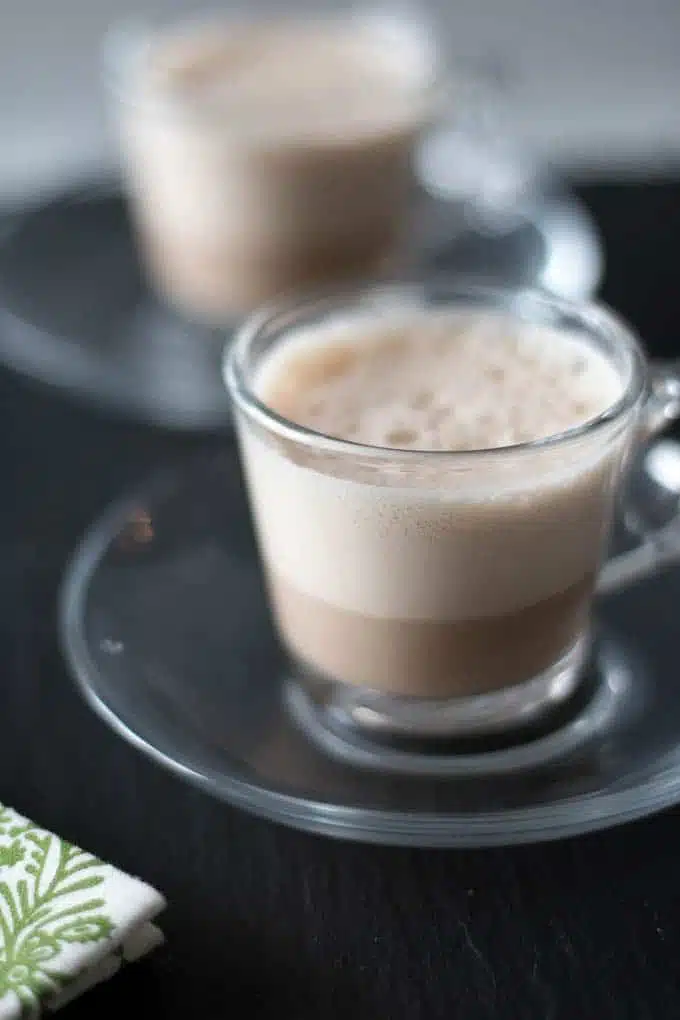 I wish you all a safe and peaceful Easter holiday surrounded by family and friends.