Homemade Caesar Salad Dressing
I love this time of year when we have daylight longer, the weather is starting to warm up and it feels a little like the neighbourhood and city is coming back to life after a long hibernation. The BBQ also starts to get used once again which for some reason means we suddenly have a much more extensive variety of meals. In the winter, we seem to settle into a bit of a funk.
This past Sunday was sunny and my husband was itching to get grilling and asked me to make some homemade caesar salad dressing. We've been making this so long that we have no idea where we first got the recipe and have long since stopped measuring…its a bit of this and a bit of that and it equals delicious. But for you, I've measured it as best I can 🙂 I also like to change up the ingredients every once in awhile but the basic recipe stays the same.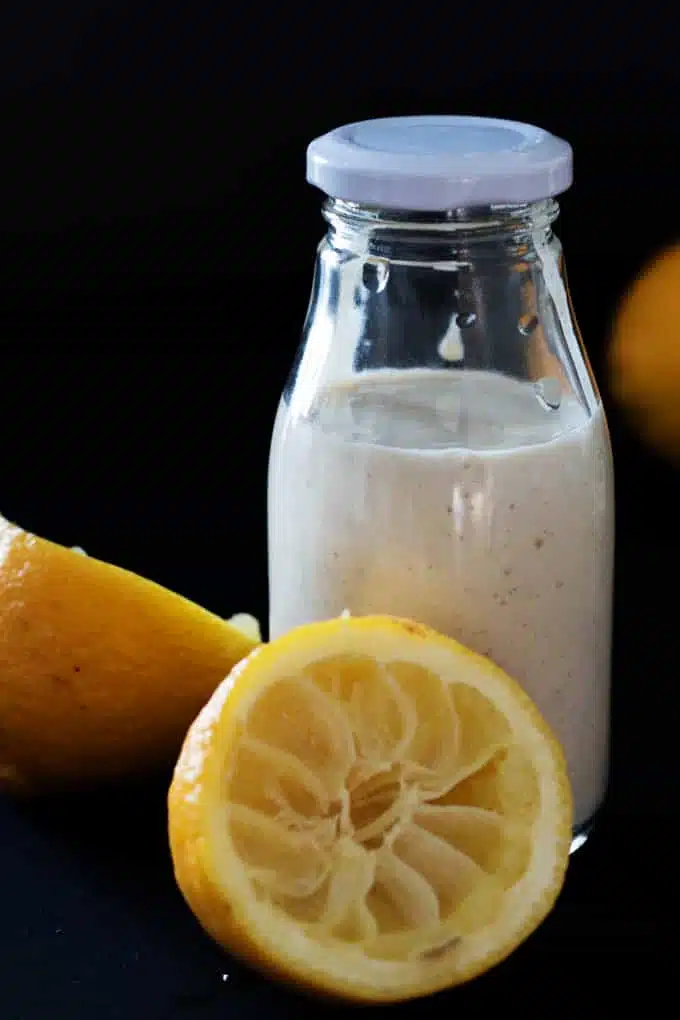 I hate to tell you but if you want to a real caesar dressing you have to use anchovy…either fillets or paste. I've tried not to use them because they kind of still gross me out but it just isn't quite right without it. Just close your eyes – that is my best recommendation on how to deal with the anchovies.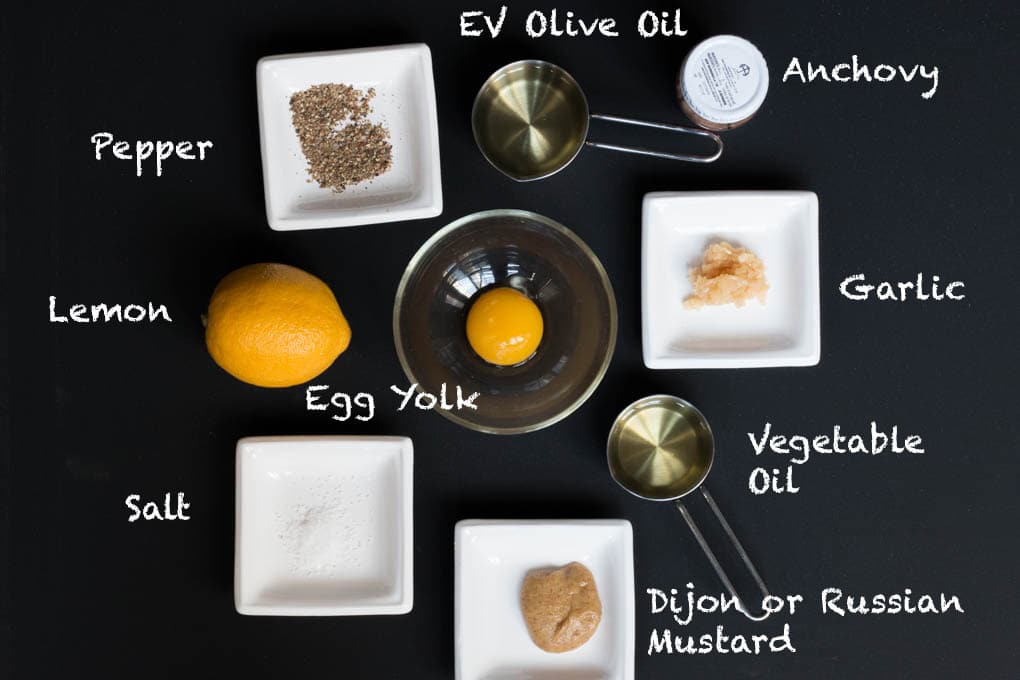 If you are into fancy mustards like we are (because of our deep love of charcuterie) then try mixing it up a bit. I've used horseradish mustard and russian mustard for a little extra kick. I've also made a chipotle caesar dressing in the past using a chipotle in adobo sauce and wow was that ever good.
I usually make this homemade caesar salad dressing in my cuisinart blender only because the Vitamix is a bit of overkill but an immersion blender will also work for this recipe.