Enjoy these snowball cookies all year long.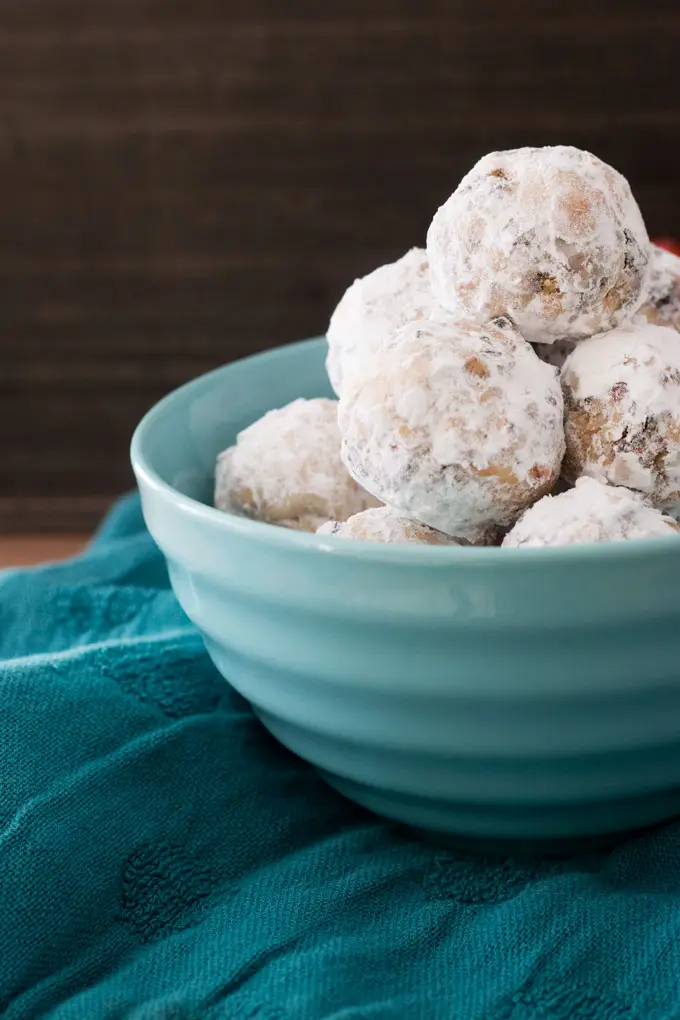 So these may not look like your traditional snowball cookies but that's because I'm a terrible ball roller and I like to add cherries to my batter. These look a little bit like those snowballs you made as a kid with dirty snow. Promise they taste good!
Might seem a little off-season but they are actually predicting snow this weekend in Toronto and it got me to craving one of these delicious treats. Plus, I'm still working through all my wonderful purchases from that recent trip to the Bulk Barn.
Have you ever made snowballs? This recipe is adapted from the Vitamix recipe for Snowballs. I'm always amazed by the power of my Vitamix Pro 750. Look how easy it made the batter for these snowballs.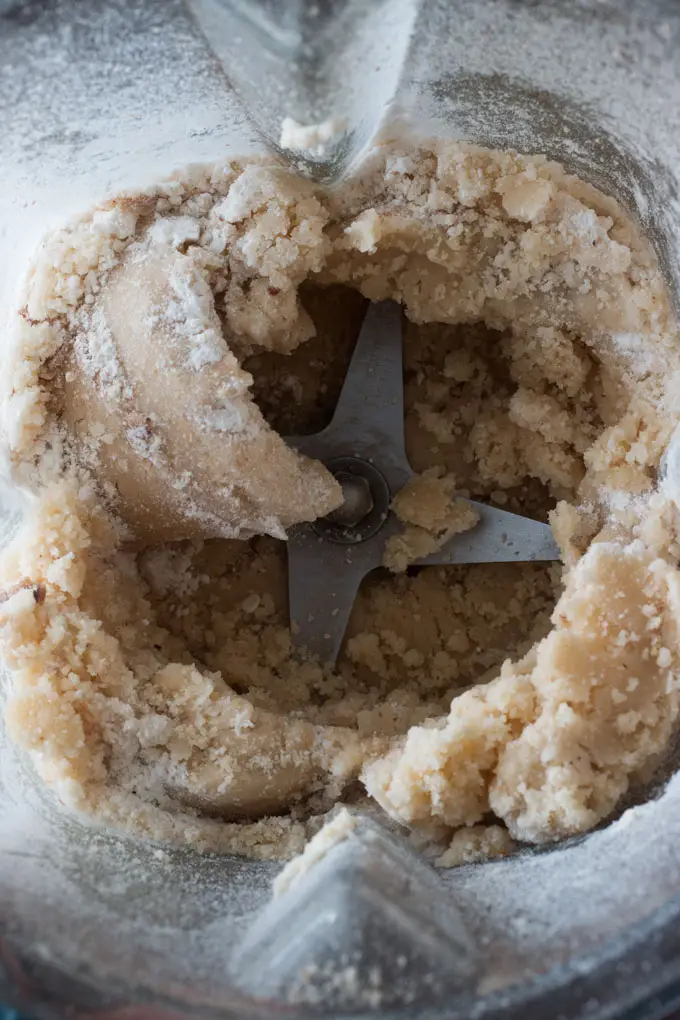 Blend, roll and bake. So simple!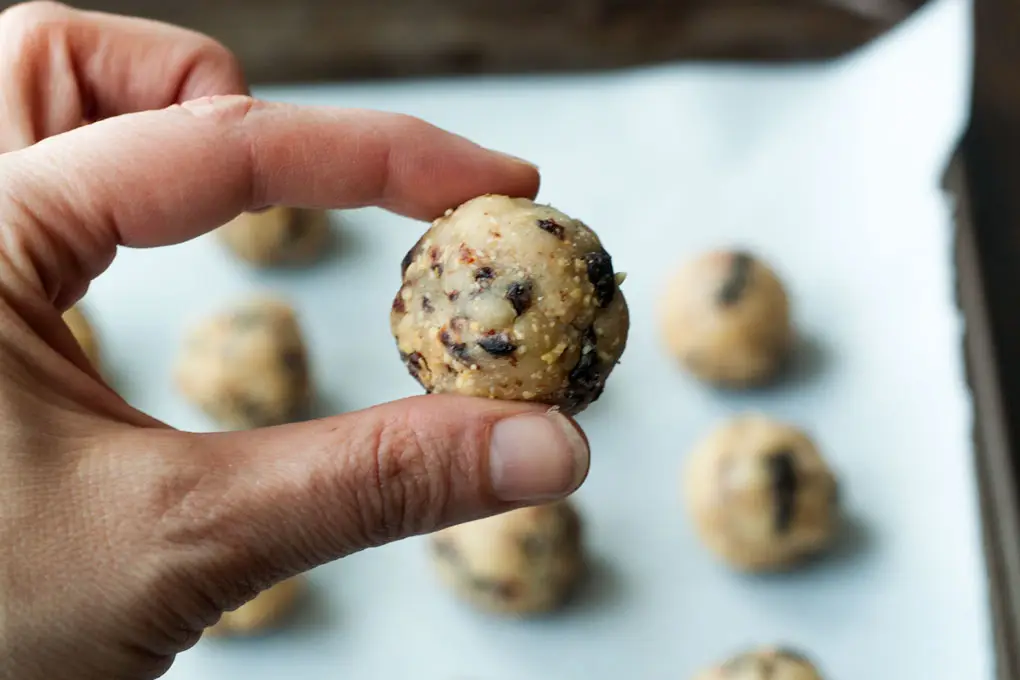 Then toss in icing sugar. Who else here loves icing sugar aka powdered sugar aka confectioners' sugar? As a kid I was constantly sneaking icing sugar to satisfy my sweet tooth and I also loved those little powdered donuts. Many years later and I still find it irresistible. C'mon, go make yo' self some of these snowball cookies.