Blender Carrot Raisin Pecan Bites
Did you know you could make carrot raisin pecan bites, aka muffins, in your blender?
Well, you still have to bake 'em but a high powered blender, like my Vitamix, can break those carrots down into a creamy, orange batter. Carrots can be blended in just seconds. I still get amazed by what my Vitamix can do and I've been using it daily for over 18 months and not just for smoothies.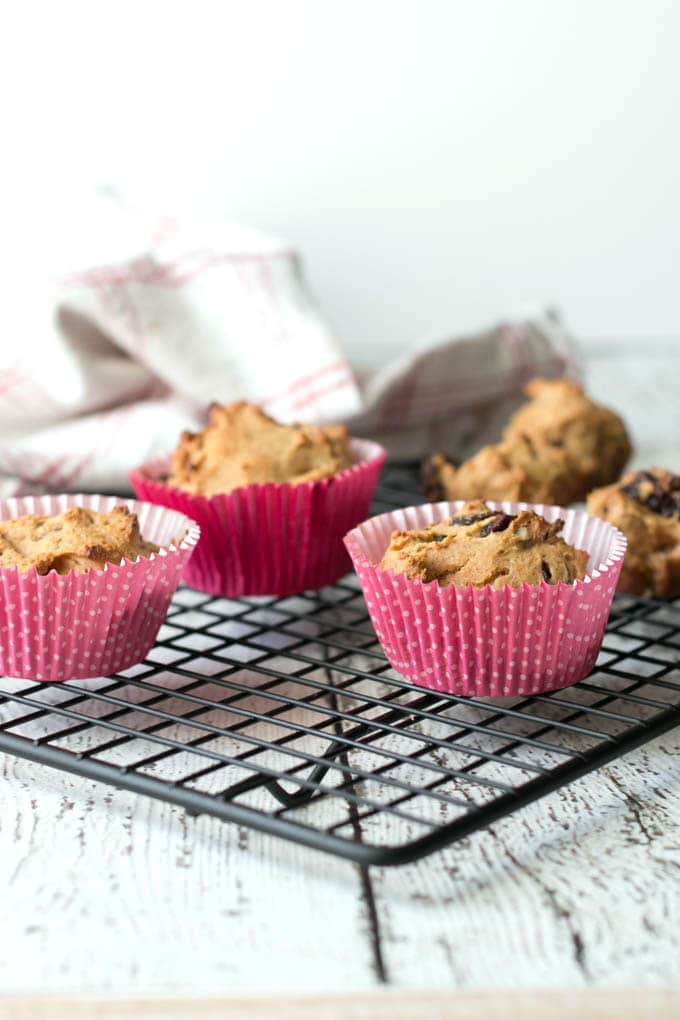 So why am I calling these carrot raisin pecan bites and not muffins? Well, it started out a pure muffin recipe and I've made these a number of times but this time was a bit different. I was a bit short on applesauce and I didn't realize it until I was already past the point of no return so I figured I might as well keep going. The batter was stiffer, less liquidy than normal but tasted great. Yes, I can't help but taste the batter.
The resulting texture was way more dense than usual. If you are expecting a light, fluffy muffin than you may be disappointed. If you are looking for a denser, more filling breakfast or snack than you are in luck. Plus this recipe has no added oil and no added sugar.
This is a quick and easy recipe. Add your carrots to the blender and then add remaining wet ingredients. Once you have the beautiful light orange, creamy liquid you are ready to add to your dry ingredients.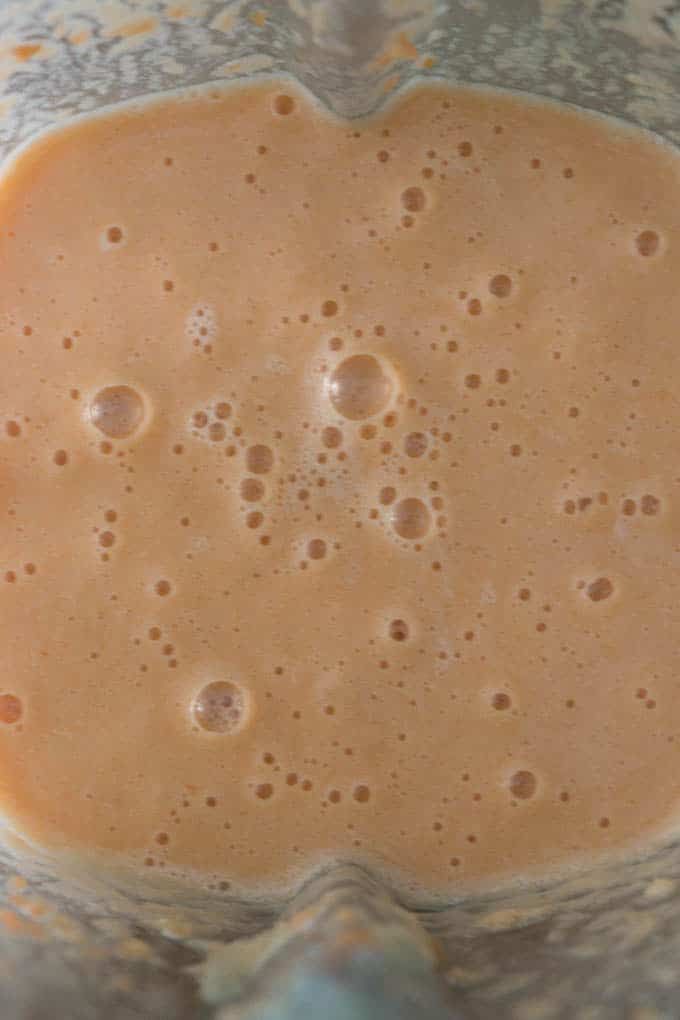 Spoon into greased or lined muffin tins and then find something to do while they bake. It is so easy it almost reminds me of an old commercial where the mom sprays herself with water and a dusting of flour to make it look like she slaved over the stove all day. I wish I could remember what it was that she was making in that commercial. If this rings a bell leave a comment and put me out of my misery.