Kale Berry Smoothie anyone?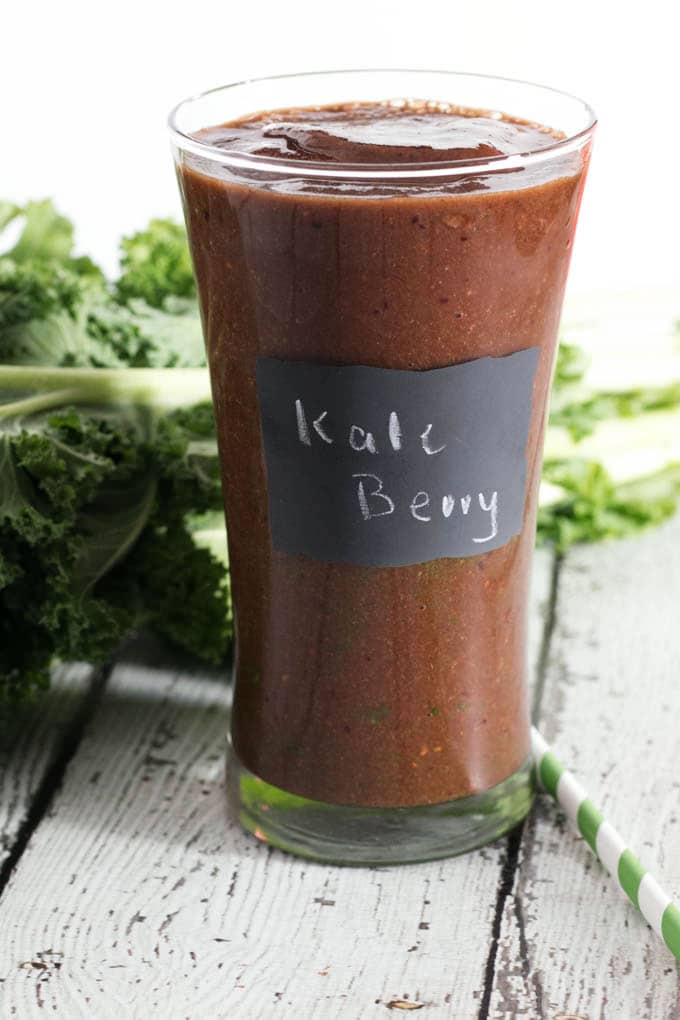 If you like, so many of us, spent most of Super Bowl Sunday eating less-than healthy game day foods, then you may want to give this Kale Berry Smoothie a shot to start your week off on the right foot. There is nothing wrong with indulging in some of the all time best Super Bowl snacks – watching football pretty much ensures that there will be chicken wings, guacamole, queso, pretzels all to be washed down with a cold beer. I've started the count down to next year's Super Bowl already just thinking about all that food. I wish I didn't have such a soft spot for salty, cheesy, deep fried foods. A good thing I love smoothies just as much, if not more.
So, no Kale Berry Smoothie on Super Bowl Sunday but it is the perfect smoothie to start the countdown to the next. I'm coming around on Kale – but this is definitely my favourite kale smoothie yet. It is tart from the raspberries and cranberries but also just sweet enough from the apple and strawberries. Plus you can't taste the kale yet you get all the great benefits.
If you haven't used Kale in a smoothie before, or if you don't have a high powered blender like a Vitamix or Blendtec, then I recommend adding the kale to the blender with a bit of water and blending it before adding the remaining ingredients. This will help ensure that the kale is really broken down. Another great option is to blend a whole bunch of Kale with just enough water to break it down and then freeze it in ice cube trays so that you always have kale cubes on hand to add to a smoothie.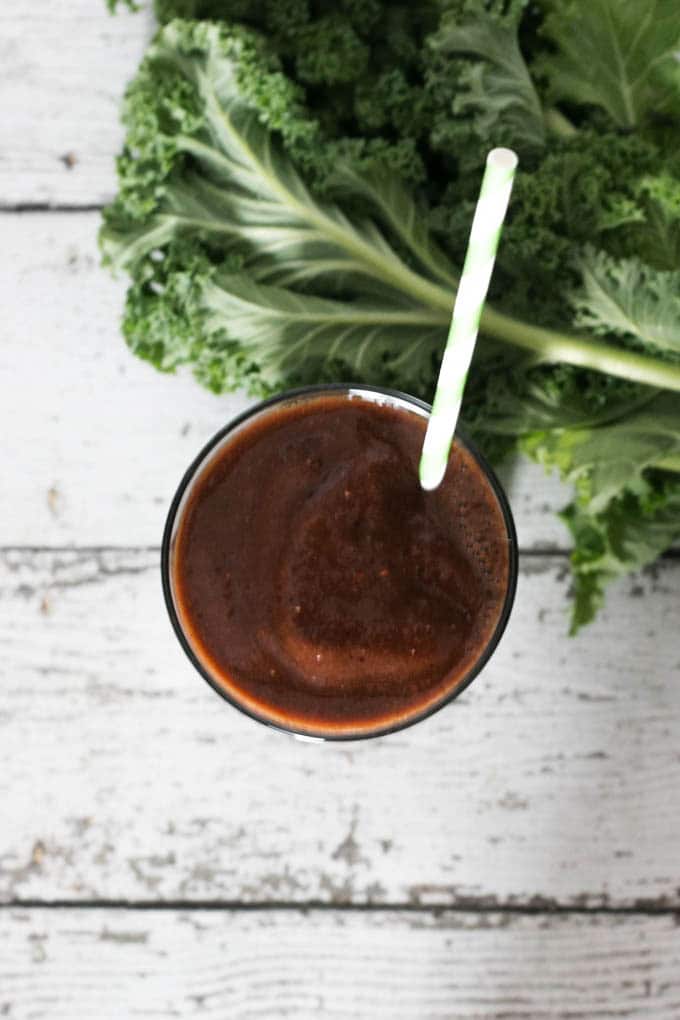 Blend this up, pour into a glass and enjoy this kale berry smoothie packed with deliciousness. For an extra protein boost, try adding some protein powder. I personally like Vega's Bodacious Berry.