Pumpkin Apple Cider: up your cider game this season
Happy Thanksgiving to all my Canadian friends and family. There is just something about the long weekend holiday in October that makes you want to put on a cozy sweater, get a steaming cup of hot cider, and walk through piles of fallen leaves.
While I'm not a big fan of Turkey (I can almost hear the gasps now) I am a huge fan of all the other fall flavors like pumpkin and cranberry. One of my absolute favourite things to make when the weather starts to turn cool is apple cider. I make it often and in various forms – sometimes big crockpot batches, sometimes single servings made quickly in my Vitamix. Nothing makes your house smell better than a crockpot full of cider. Now, I'm upping my cider game with this pumpkin apple cider made in the crockpot and perfect for adding a bit of dark or spiced rum for a nice, warm after-dinner drink. It is good for the sole – comfort at its best.
You know I only like easy, fool-proof recipes. All we need to make this is a bunch of your favourite apples + an orange + pumpkin puree + maple syrup and your favourite mulling spices. For apples, I prefer to use a variety to get the best flavour.
Now set it and forget it. Don't you just love the magic of the crockpot? Hours later you will a beautiful dark pumpkin apple cider. Simply strain out the skins and pulp and you are ready to go.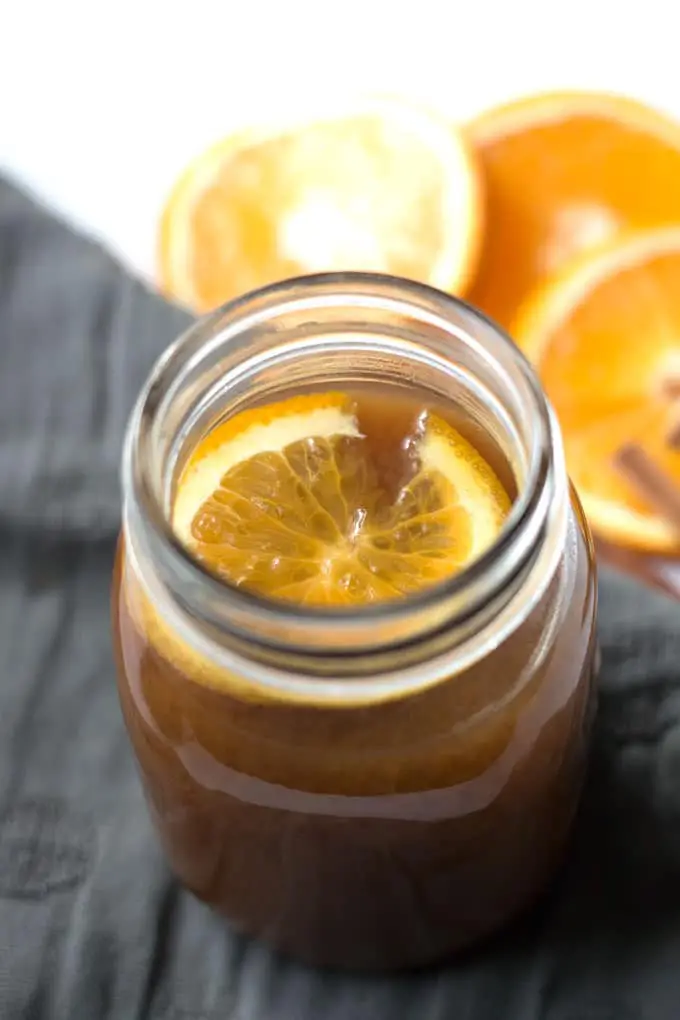 The added pumpkin provides a nice subtle addition to the flavour of this cider and is perfect for the season. I like to serve the cider with a slice of orange and shot of dark or spiced rum. Now all I need is the weather to get cold enough so I can sip this in front of a fire. Wouldn't that be perfect?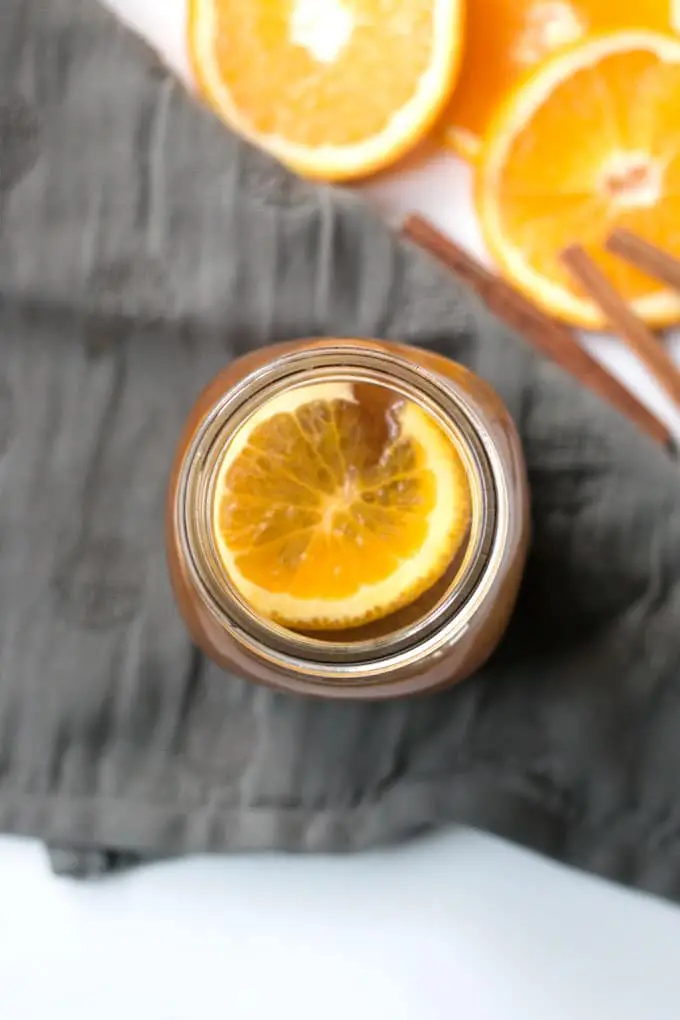 No matter what you have planned this Thanksgiving Weekend, I hope you have a safe and happy holiday (with Turkey if you like it). We have so much to be thankful for this year.
Check out some of our other pumpkin recipes.