Chocolate Cookies 'n Cream Shake
Growing up I loved girl guide cookie selling season. Now, we didn't have those tasty mint thin cookies until I was a teenager; before that, the box of cookies was half vanilla cookies with vanilla cream and half chocolate with chocolate cream. Could never decide which ones I liked best but my favourite way of enjoying was to crush them up and stir them into vanilla ice cream for a nice cookies 'n cream treat.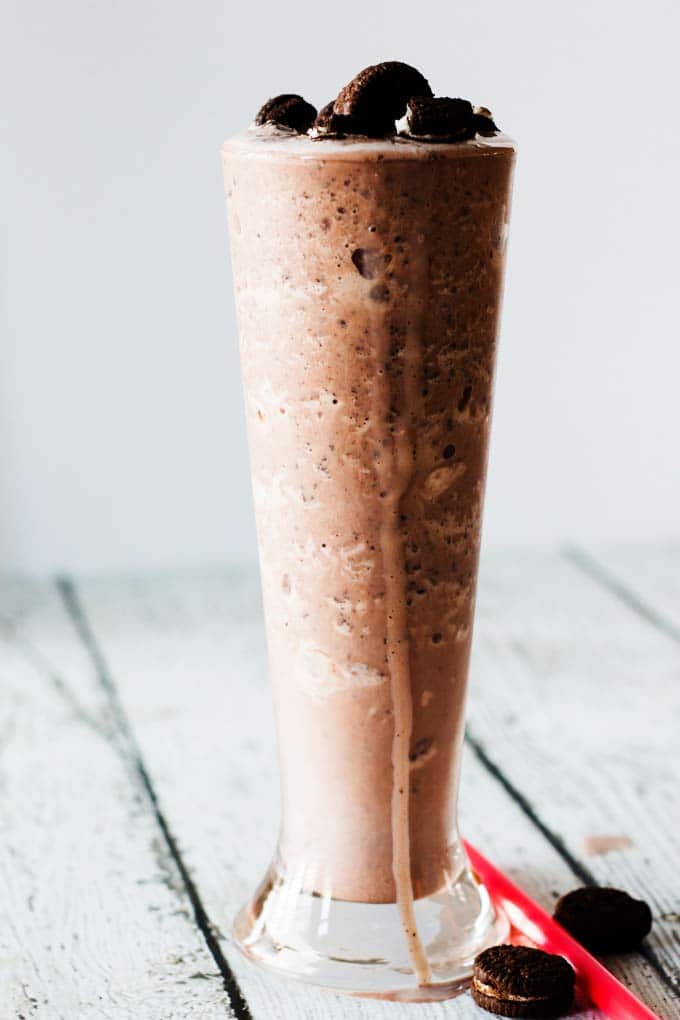 I'd have used the blender to make a milkshake but that appliance never came out of the back of the cupboard in my mom's kitchen.  I know we had a blender and it was one with the super heavy glass jar but for some reason I can't decide if it was actually avocado green or if that is just a made up memory because every other appliance was that shade of green.
Do you ever get a craving (like mine for a good 'ol cookies 'n cream shake or ice cream and find yourself without a key ingredient? Well maybe two: no vanilla ice cream and no patience to drive to the store or to make it myself and wait.  Improvising is the name of the game.
Here's what you need: Vanilla greek yogurt, a frozen banana, milk and ice.  Blended together you'll get a good base for your shake with the added bonus of some protein.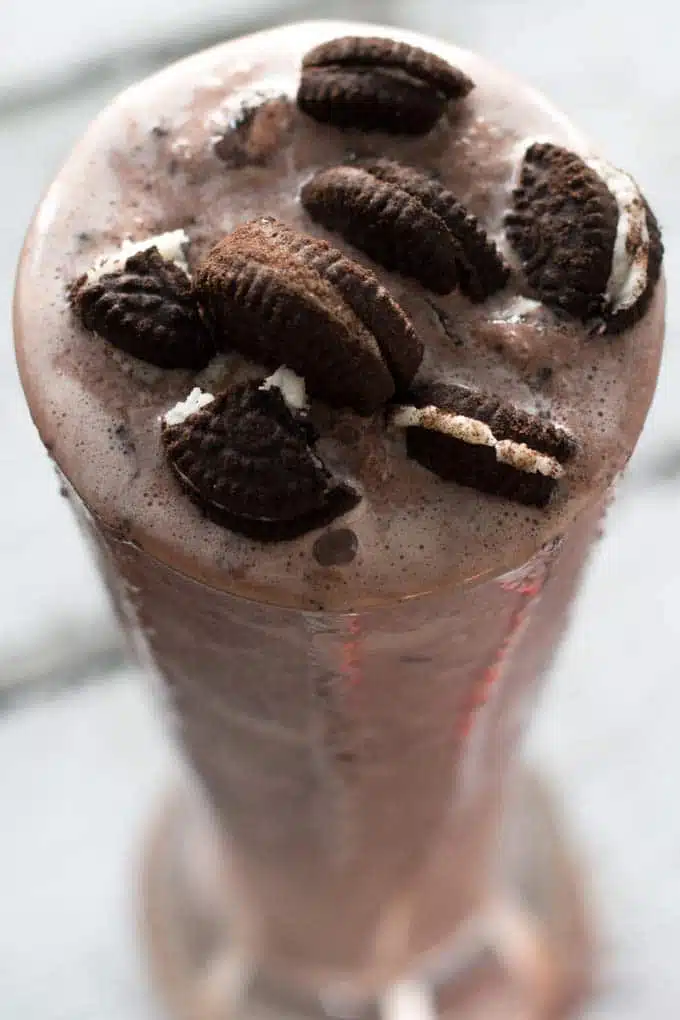 Next add in your mixins. With no girl guide cookies to be found, I had to settle for some oreo cookies…poor me…and a little added cocoa. Now, I don't pretend that this is a smoothie and consider this very much to be a dessert or special treat because I've found absolutely no way to justify the nutrition content of these cookies.