Pineapple Mango Spiced Rum Dessert Cocktail
Happy Friday to you all
Are you as excited about this weekend as I am? I've got big plans for Saturday and can't wait to spend the day with my dear friends. I can only imagine the great food, tasty drinks, and fantastic conversation that I'm going to get to enjoy. But, I'm also getting a head start with one of my favourite blender drinks. I'm not really sure what to call it (but I think it would be something like Pineapple Mango Spiced Rum Dessert Cocktail) because it can be dessert and it can be a drink. I sometimes eat it with a spoon and other times sip it through a straw. Go with your gut. It's delicious no matter how you enjoy it!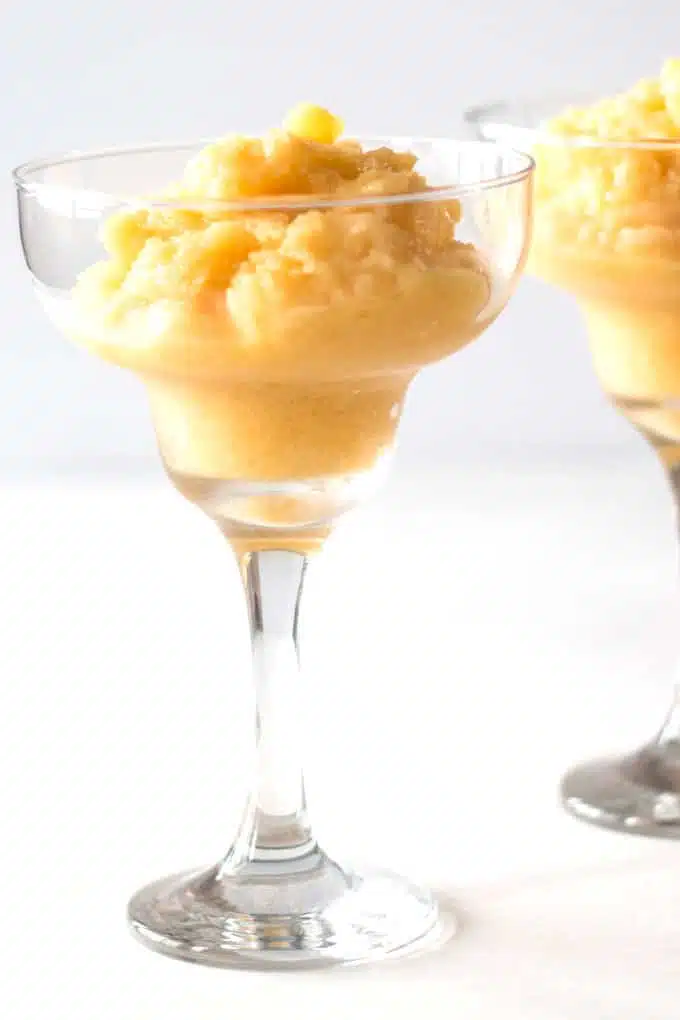 Frozen pineapple and mango are two of my favourite summertime ingredients for smoothies and other blended drinks. They bring a nice sweetness to any mix without being cloying. Coupled with Spiced Rum and we have perfection. This is the type of drink that you can dream about enjoying on a beach somewhere. It just screams sand, sunshine, and surf.
The funny part is I had never tried Spiced Rum until I bought it thinking that my mom had told me she liked it. I was so proud when she visited and I offered her Spiced Rum. She looked at me like I was a bit crazy. Good thing I always have a bottle of plain old white Rum and caffeine-free diet coke on hand for my mom.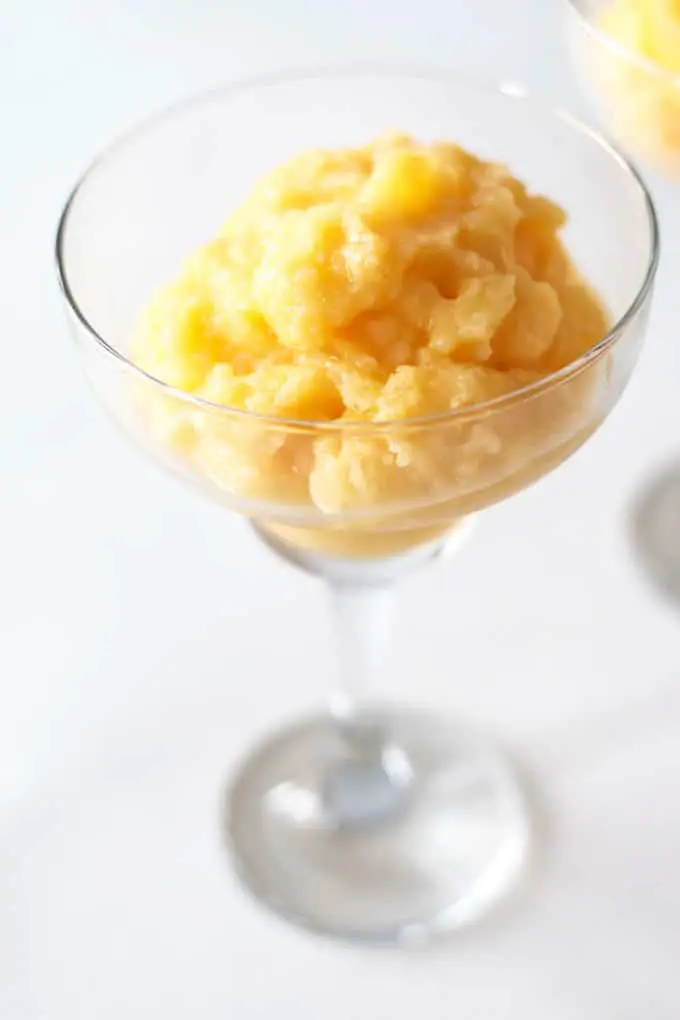 It is the season to get your blender out and get it working overtime. Don't wait – pull it out of your cabinet and get blending. You can't go wrong with all the great seasonal ingredients.
I hope you have the best weekend yet. No matter what you do, surround yourself with great people.