Okay, who loves caramel apples? Ready for silly question #2? Who likes ice cream?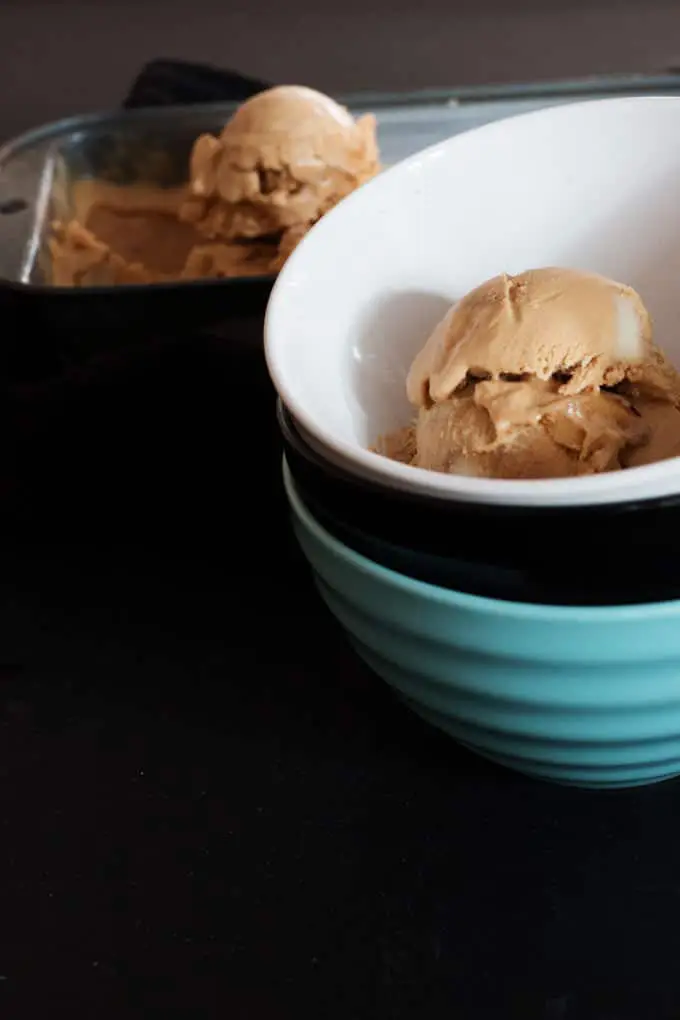 Why limit yourself to one or the other when you can enjoy a super easy no churn caramel apple ice cream? Satisfy that sweet tooth with this ice cream you won't find in any supermarket (at least not in Toronto). And you can use the best ice cream hack of whipped cream and sweetened condensed milk to create the base.
Now, for the magic. You need baked caramelized apples in your life. With the ease of cutting up a couple of apples, tossing in a baking dish with a little butter, brown sugar and cinnamon and voila 25 mins later you have the star ingredient to your ice cream.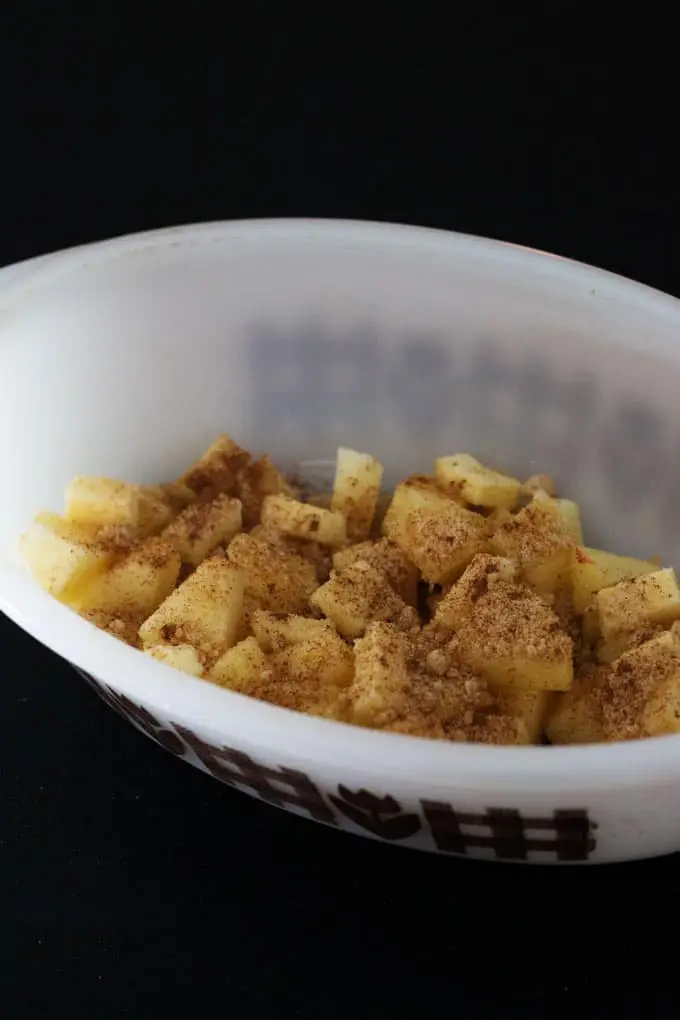 Let me share the real secret to this ice cream. Don't settle for any old sweetened condensed milk. To get the deep caramel flavour, you need to swap it out for dulce de leche sweetened condensed milk. I've only seed this from Eagle brand so far in my local store and it is a dream come true.
The basic method is the same. Whip your cream (I always do this in the blender) and gently fold into the condensed milk. Then pour into a metal loaf pan.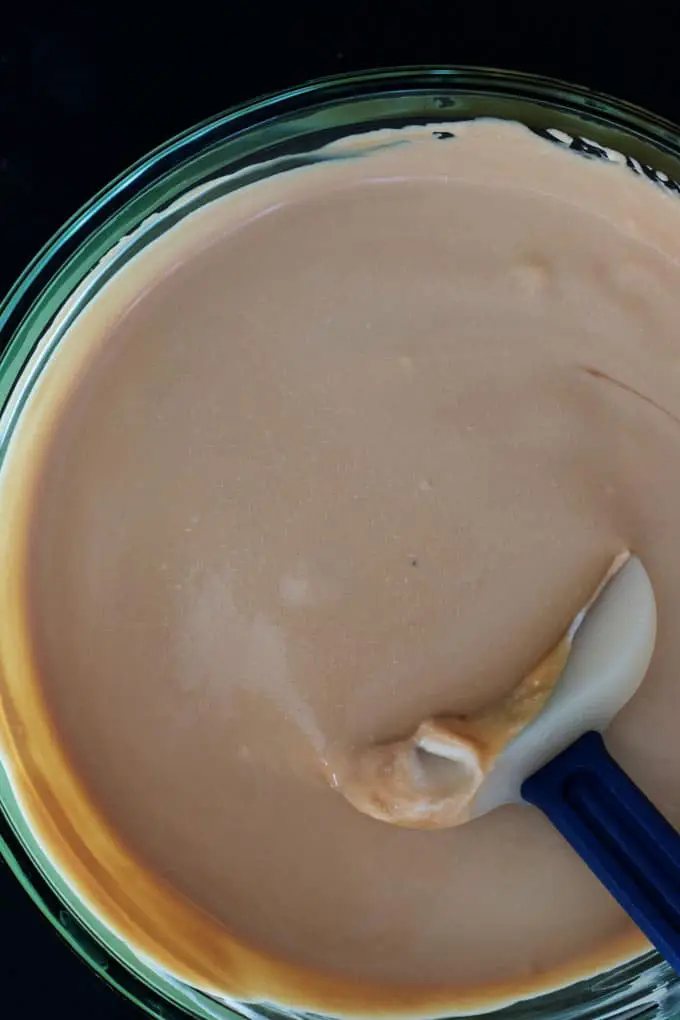 After your baked apples are cool add them to the mixture and pour in any remaining juices. Wrap, freeze and play the waiting game. So many things you could do for the next 4-6 hours. Catch up on the latest season of Casual, binge watch Netflix, organize your closet, clean your kitchen (grrr) or just put your feet up, sit back and relax. I'm not judging.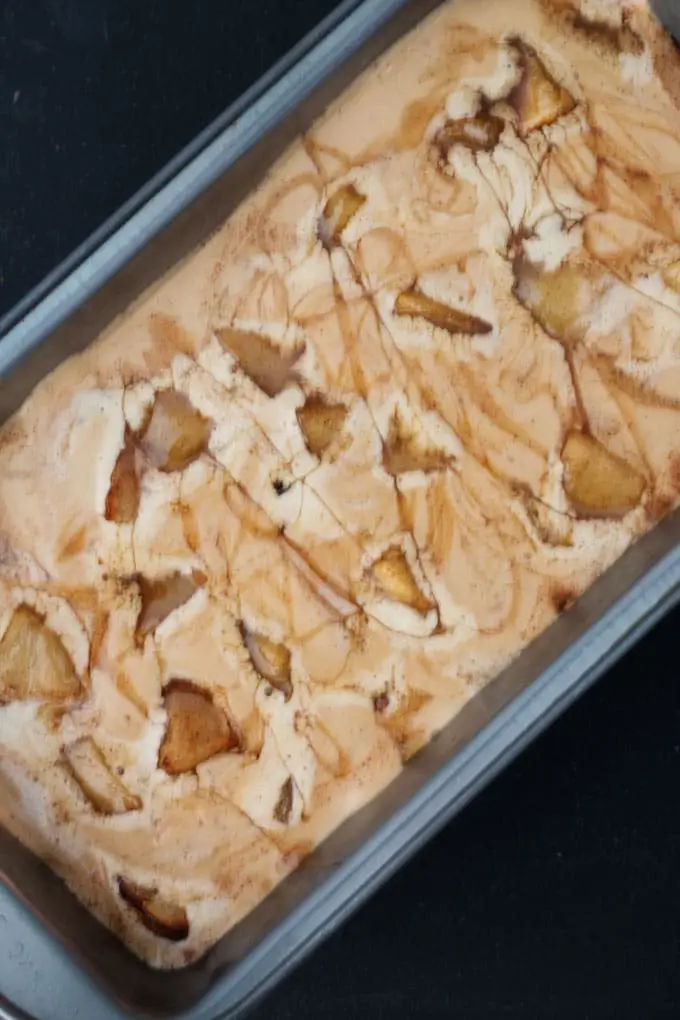 So, have you gone to the store yet to get your dulce de leche sweetened condensed milk? Try not to eat it with a spoon or you might find yourself making a separate trip. Better yet, buy 2 cans while you are out.