Who doesn't like Baileys?
I actually have yet to meet someone, other than my dad, who doesn't like Baileys Irish Cream. Growing up and throughout university, my mom and I always spent a week at a cottage with her girlfriends and our mornings (and evenings) revolved around coffee and Baileys or Kahlua or Amaretto. I had an affinity for Baileys from the start.
When I celebrated my 19th Birthday (legal drinking age in Ontario, Canada) at the cottage I quickly started making shooters that had Baileys as a key ingredient. Even today, many years later, my husband and I often add Baileys to our weekend coffee or at minimum the Baileys Irish Cream Creamer (non-alcoholic). It's just so good and always makes you sink into the sofa or the comfy chair and feel like everything is going to be okay.
Baileys beyond coffee
This past weekend I started to think about how could I use Baileys beyond the normal coffee additive. Two ideas came to mind and the first was to use it to make an adult-only Baileys Ice Pop. The second idea, to include in ice cream was shared in my Bailey's Strawberry Mint Ice Cream recipe.
Having made ice cream with frozen bananas in the past I simply added Baileys, chocolate syrup, milk, and bananas in the blender until I had a nice smooth consistency and then poured into my ice pop molds and put them in the freezer to set. Quick and easy and little mess to clean up which is another benefit of using a blender as your main tool.
Now, I'm pretty certain you could make these non-alcoholic by using the Baileys Creamer that you can get from the grocery store in the milk section but I do believe you'd need to add more to get the same flavor profile. Perhaps try substituting some of the milk for the Creamer.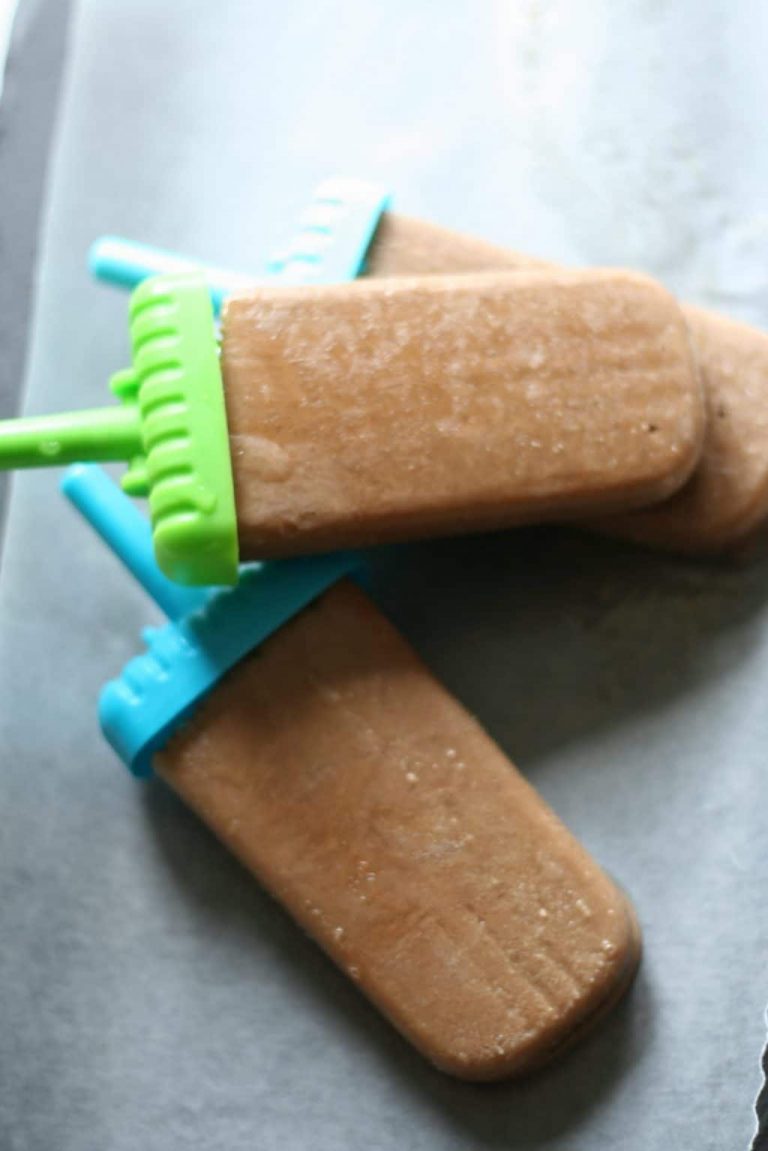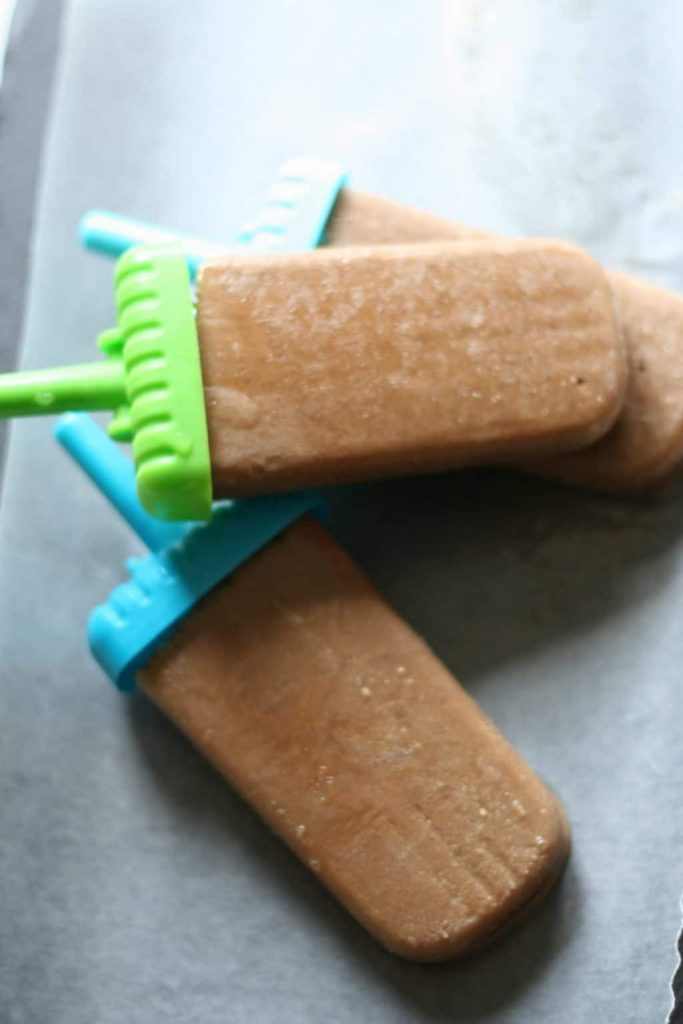 The Results – Baileys Ice Pops a hit!
Given we are in the middle of mini-heatwave with high humidity I would definitely recommend substituting an evening coffee for one of these Baileys Ice Pops. Biting in, I had that same warm, comfy, at-ease feeling I get when I sip my coffee. The addition of chocolate and banana provides a nice backdrop. Overall, very happy with the results. Next time I might try to layer these pops with the second type of mixture to get a better-looking effect but really can't beat the taste. And once again, so simple and easy to make which in my books makes these Baileys Ice Pops a really beautiful thing.