Happy Saturday to you! This morning, I'm enjoying my new favourite morning drink - the Iced Matcha Latte which is perfect for this time of year when you are starting to get a bit tired of the old routine and the hot beverages.  There is just something that screams springtime (soon to be summertime) when you start adding more ice to your drinks.
And you know me, I don't settle for simply pouring my matcha latte over ice. I have to blend it. Yes, HAVE to blend it. Blending is in my DNA, it is a compulsion.
Do you like Matcha? To be honest, I've avoided it for so long because it seemed to be a fad and I typically stick to the basics. Then a little mistake happened at the Starbucks drive-thru and I sipped on a matcha latte instead of a chai latte and I was sold. Not that I'd ever give up my chai but matcha speaks to me. Yes, I hear voices sometimes but only the good ones 🙂
Matcha is a special type of powdered green tea that originates from Japan. I've read in a few different places that one cup of matcha tea has the nutritional content of 10 cups of regular green tea and there are many claims that match can help increase your metabolism, detoxify your body, lower your cholesterol and deliver all sort of vitamins and minerals.  Let me just say, even without any potential health benefit, matcha just tastes good!  If drinking matcha just happens to keep me looking younger and increases my ability to fend off disease I'll treat it as a really amazing bonus.
What do you need to make this matcha iced latte? Matcha powder, milk of your choice, a little bit of water, ice and if you'd like a little vanilla and sugar (totally optional).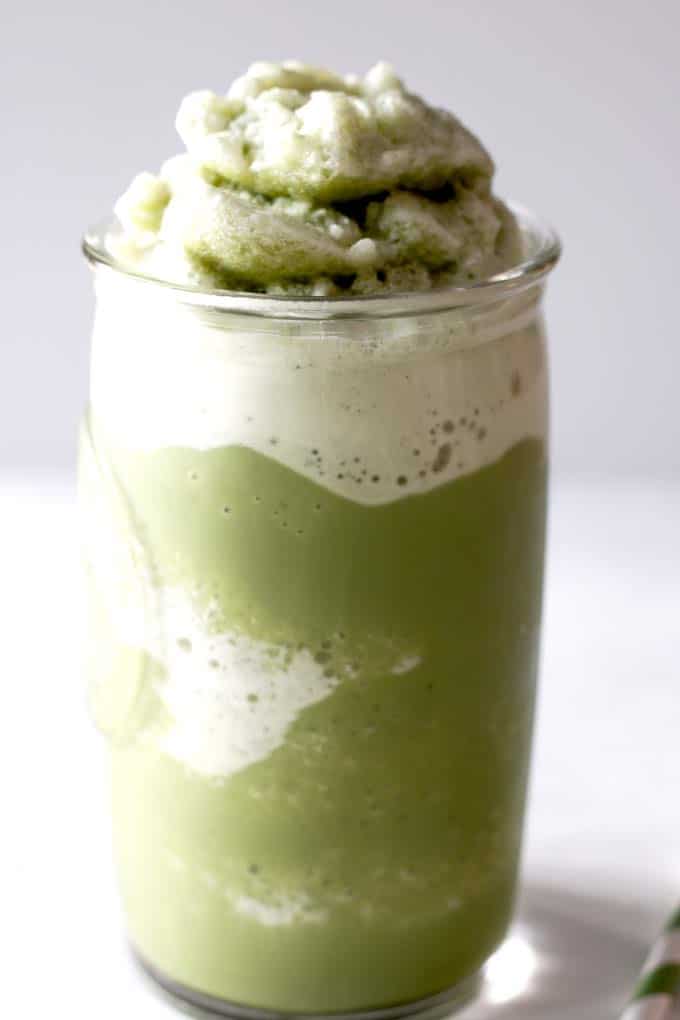 Give an iced matcha latte a try - I don't think you'll be disappointed.  Hey, you could even toss a bit of match into a smoothie and pretend you are drinking a cup full of spinach...no one has to know but you.