I want to share one of my new favorite drinks with you. The iced matcha latte, or frozen matcha latte, is perfect when you are getting sick of the same old iced lattes and frozen coffee drinks. Because of my love for blending, I can't settle for simply pouring my matcha latte over ice. I have to blend.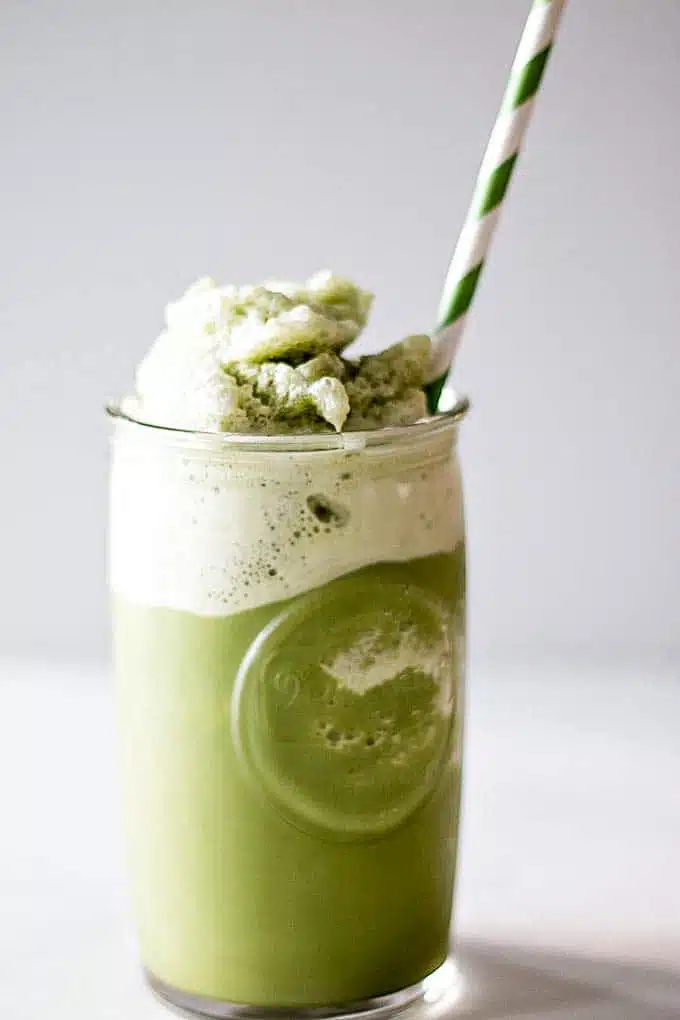 How do you feel about matcha? I avoided it for a very long time because it seemed to be a fad and I like to stick to the basics.
Then a little mistake happened at the Starbucks drive-thru and I sipped on a matcha latte instead of a chai latte and I was sold.
Matcha is a special type of powdered green tea that originates from Japan. I've read in a few different places that one cup of matcha tea has the nutritional content of 10 cups of regular green tea. I've read that matcha can help increase your metabolism, detoxify your body, lower your cholesterol and deliver all sorts of vitamins and minerals.
Matcha is easier to buy than ever. You can find it in your local grocer, drug store, or online.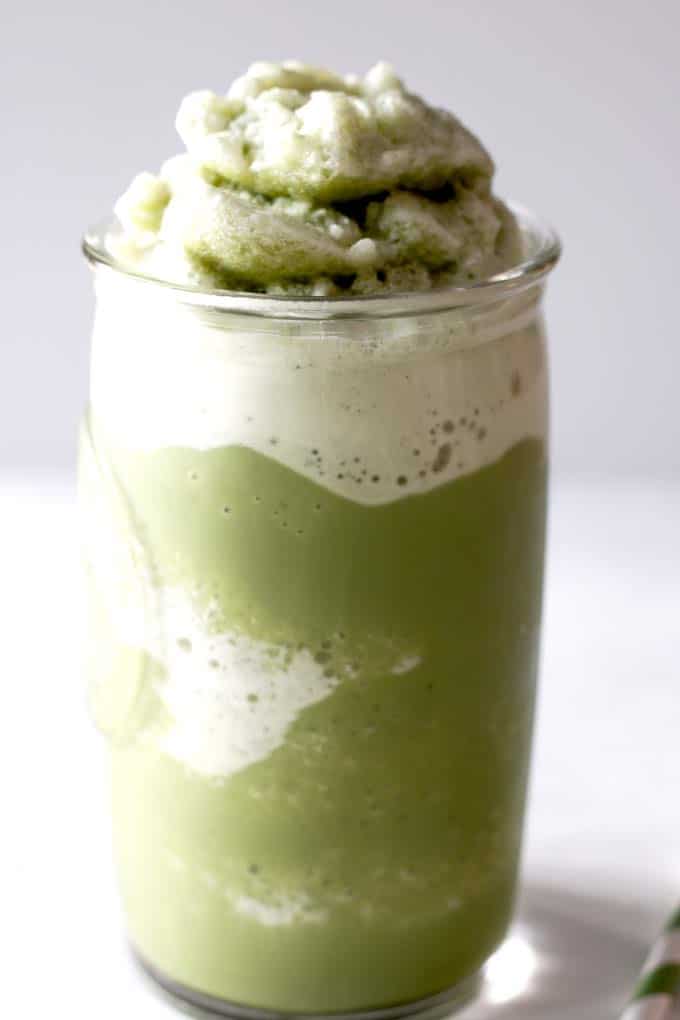 Let me just say, even without any potential health benefit, matcha tastes good. If drinking matcha just happens to keep me looking younger and increases my ability to fend off disease I'll treat it as a bonus.
So, how do you make an iced matcha latte at home? You need matcha powder, milk of your choice (we like almond milk or coconut milk best but dairy milk works), a little bit of water, ice, and if you'd like a little vanilla and simple syrup (or sugar or maple syrup for sweetness). Since we are using the blender, we don't need to sift the matcha and you won't find me shaking vigorously to get this latte mixed.
Frozen matcha is a cool green color and can be topped with whipped cream if you are looking for an extra treat. No need to go to the local coffee shop or Starbucks to get this frozen drink. Save your money and try this copycat recipe at home.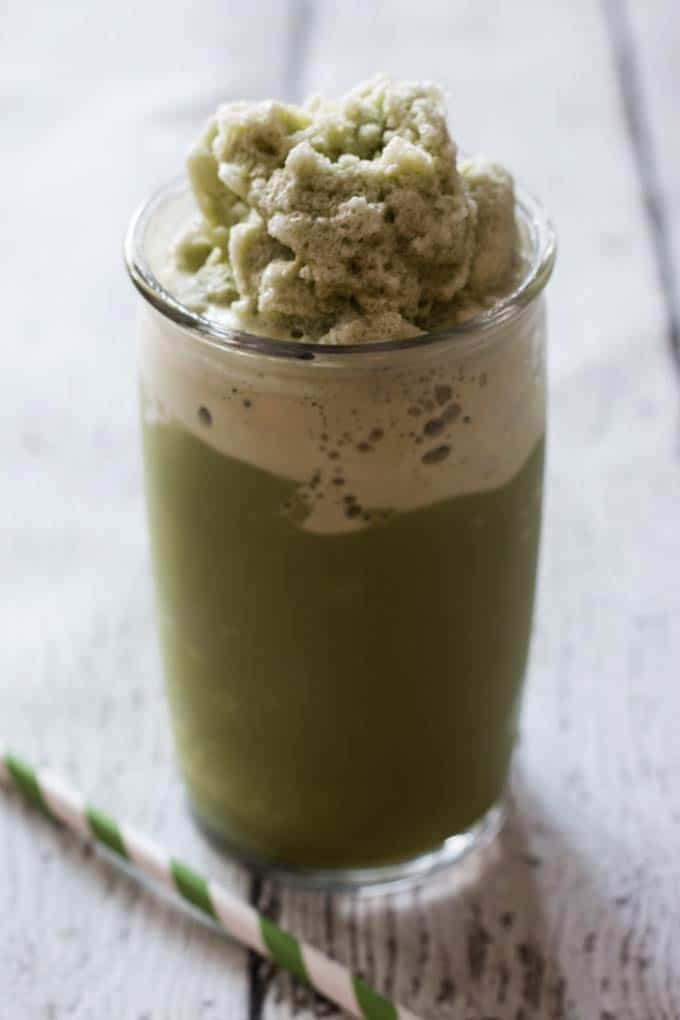 For a variation on our iced matcha latte recipe, try adding some cocoa to your frozen drink. We love the combination of match and cocoa.  If you are looking for a hot matcha latte then click over to our Chocolate Matcha Latte recipe.