Sunshine Juice: Cucumber Orange Pineapple Juice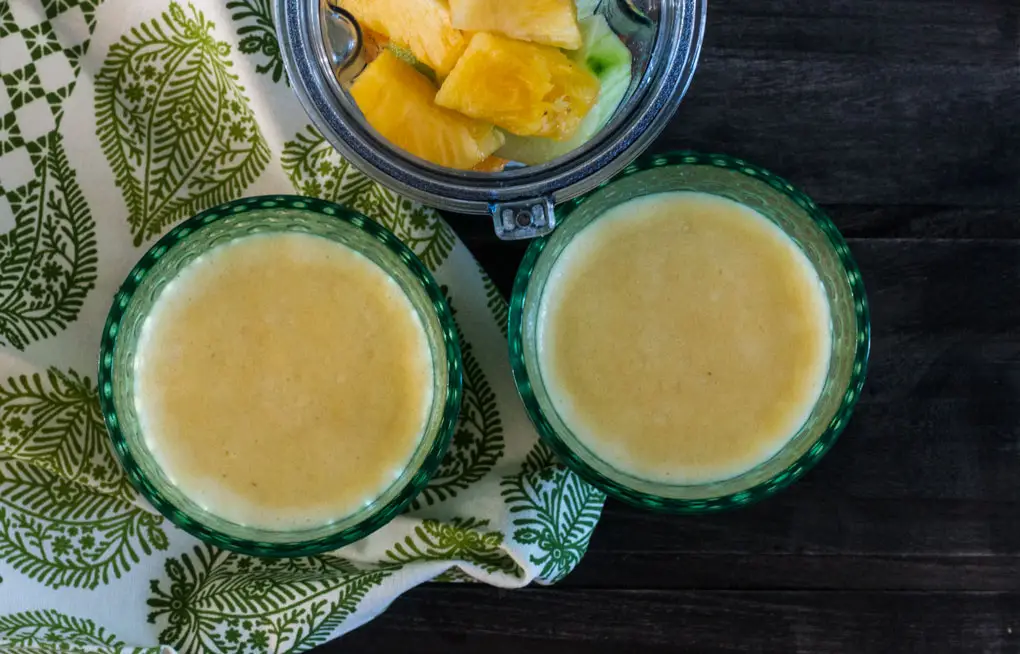 I'm officially on a juice making mission. The warmer weather and sunshine has me stocking up on as much fresh produce as possible. It is amazing how much more inspired I feel when I'm finally feeling the sun on my face. That is why I can my new fave beverage: Sunshine Juice which is also known as Cucumber Orange Pineapple Juice.
I've always been a big fan of making juice at home. One major reason: I hate plain water. Yep, I really, really do which I know might make me seem just a little bit alien to most people. I'm not the kind of girl who reaches for a bottle of a water and chugs it back with a look of glee on my face. Nope, not ever going to get to be a spokesperson for Smart Water. I want to like water, I really do but I have to add something to it or I'll end up drinking maybe half a bottle during the day and become dehydrated.
So, how do I survive? I do drink water. But (and its a big but) I add lots of fresh fruit or I succumb to the various flavours of Mio, Koolaid and other brands of water flavouring with ingredients that I can't spell let alone pronounce. When we did Whole30 back in January I thought if I didn't make it until the end it would totally have been because of the limitations on what you can drink.
Making juice at home is easy and it doesn't require any fancy juicers or appliances. You just need your blender. I use my Vitamix Pro because it handles raw veggies and fruits with little effort. Fill it up with fresh fruit or veggies, a little bit of liquid (water or juice) and top it off with ice (optional). I haven't found a combo that I have liked yet.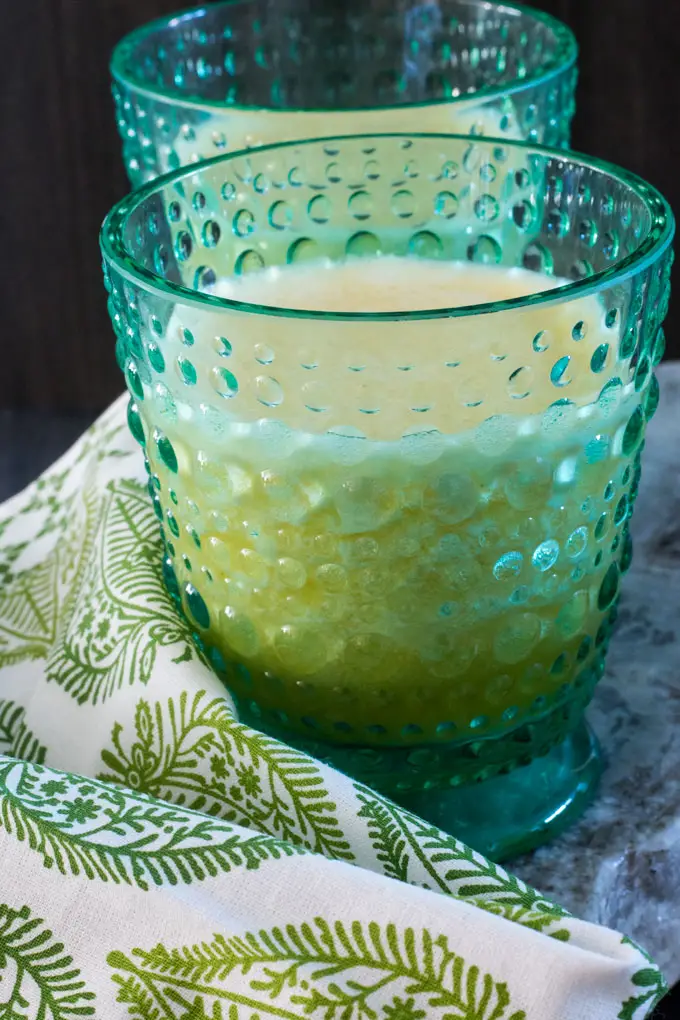 This Sunshine Juice is a perfect blend for my taste buds. Its light, just slightly sweet and full of Vitamin C.
I'm enjoying making all these juice combos that I'm thinking about a "Juice of the Week" post to share my favourites. The possibilities are near endless.