Watermelon Strawberry Yogurt Smoothie
Who loves watermelon?
I'm jumping up and down saying "I do". Seriously, over the last few weeks I just can't get enough watermelon. It may be that I'm sensing summer coming to an end and I'm just trying to get my fill before I run out of options.
I've been eating watermelon by the slice, in mojitos with blueberries, combined with cucumbers and in slush. Until today, I hadn't tried to blend it in a more traditional smoothie. Time to put that to an end. Watermelons sometimes get a bad rap as being only water but that isn't really fair or accurate as they are nutrient dense providing vitamins, minerals and anti-oxidants without adding a whole whack of calories. Plus they are just so darn delicious. So seriously, get some watermelon and start adding to your smoothies without guilt.
Watermelon + Strawberries + Yogurt + Milk = Easy
Today, I'm adding strawberries and my absolute favourite smoothie additives: Greek Yogurt and Coconut/Almond Milk blend. Just a squeeze of lime (optional) to offset all the sweetness and blend away.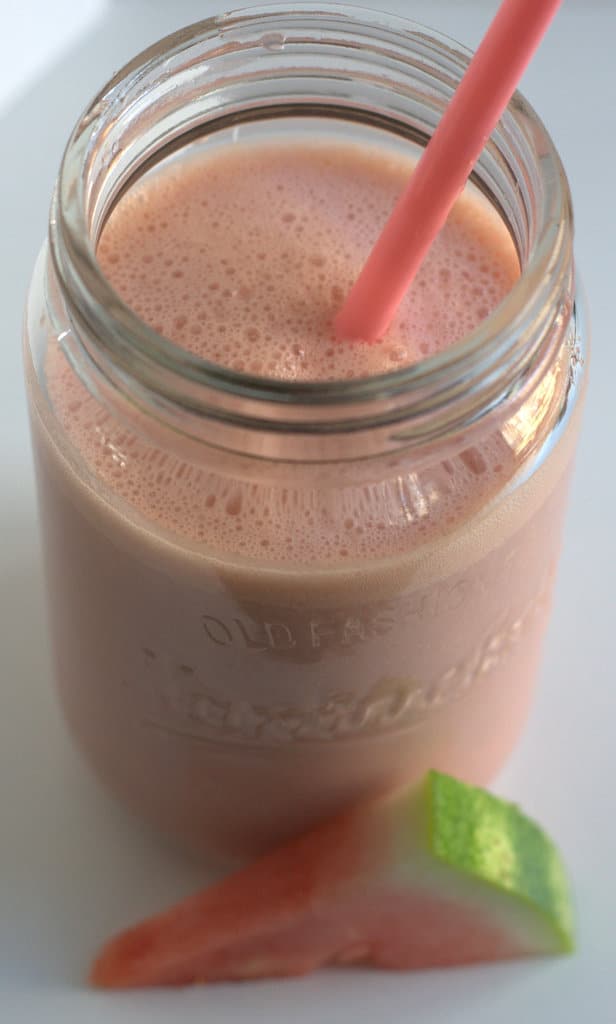 The resulting smoothie is a beautiful pink colour. It has a mild sweetness and it is smooth from the addition of the yogurt. All in all, a light and tasty snack that will be enjoyed by adults and kids alike. It tastes so good that I feel guilty for a minute until I remember that all the ingredients are nutrient packed and just calling out to be made into a smoothie.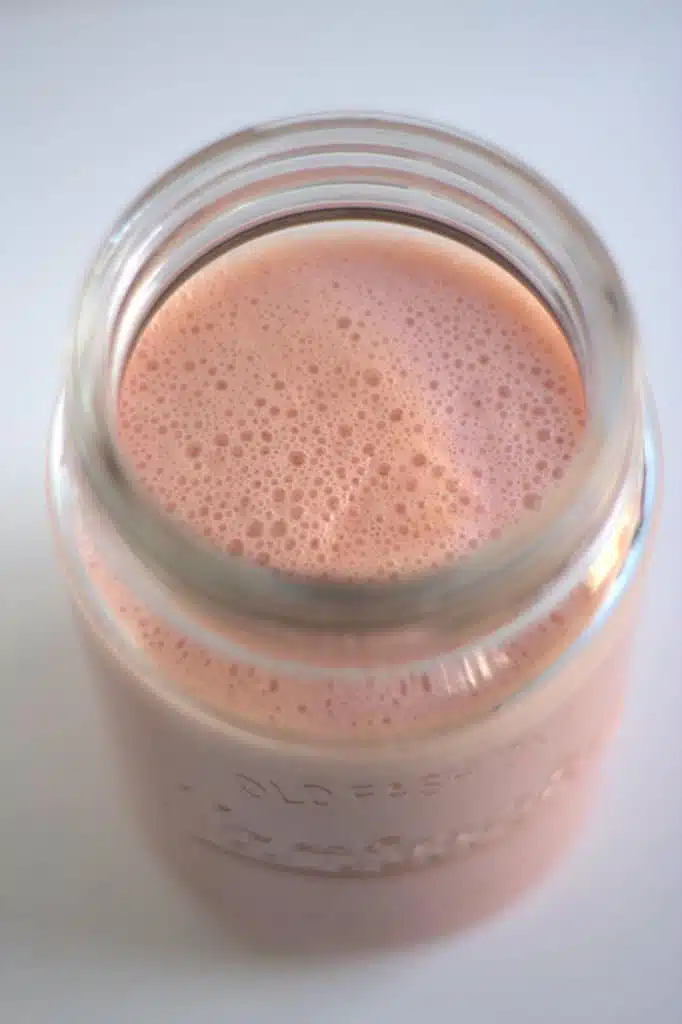 If you like watermelon, you have to try this watermelon strawberry yogurt smoothie before its too late and you have to wait for next summer.