Lemonade anyone?
I think everyone knows how I feel about lemons and limes. Seriously, CAN'T get enough and neither can my husband. Every night, pretty much without fail, he smiles at me and says something along the line of "it would be so nice to have someone make me a lemonade". That basically means it would be really nice if YOU made me a lemonade. Without fail you'll fine me zesting a small amount of the peel before removing it and adding the full unpeeled lemon to the blender. I make lemonade in the super lazy way – sometimes as a slushie and sometimes without adding ice to the blender. Just peel, add water and sugar and blend away.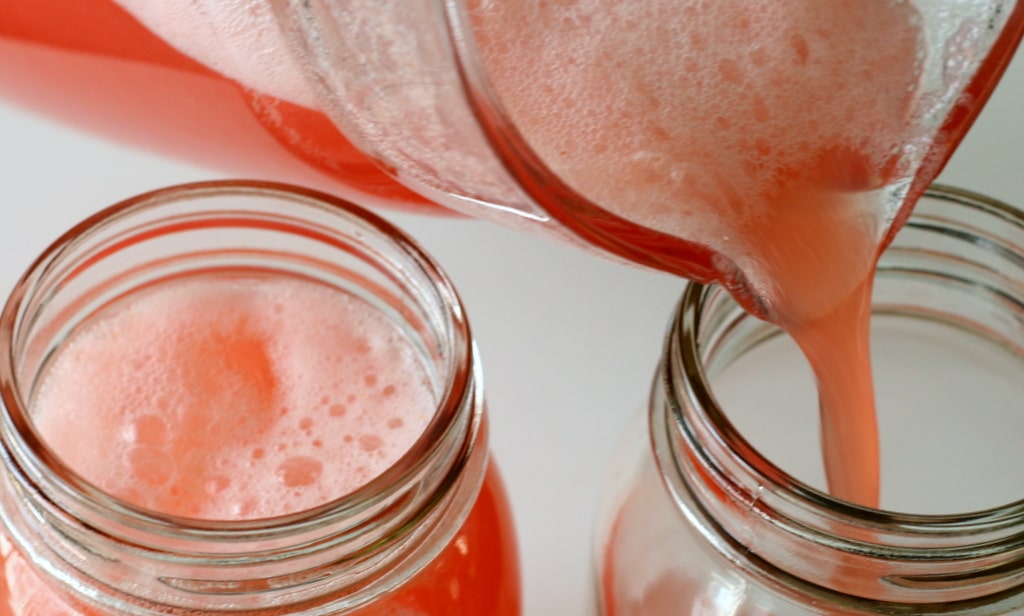 Summertime Twist
I'm burning out on plain lemonade. I'll be kicking myself for saying that in a few short months when the lemons look sickly at the market. But right now, I'm getting bored and yet I still need some options for those nice sunny afternoons where I want to quench my thirst but looking for something more interesting than a glass of water.
Enter strawberries from stage right. To me, there is almost no better combination than lemon and strawberries. Sweet and sour in a way that compliment one another. As easily as I make lemonade I can make strawberry lemonade. The only difference is that today I'm going to use carbonated water to give it a bit of extra interest.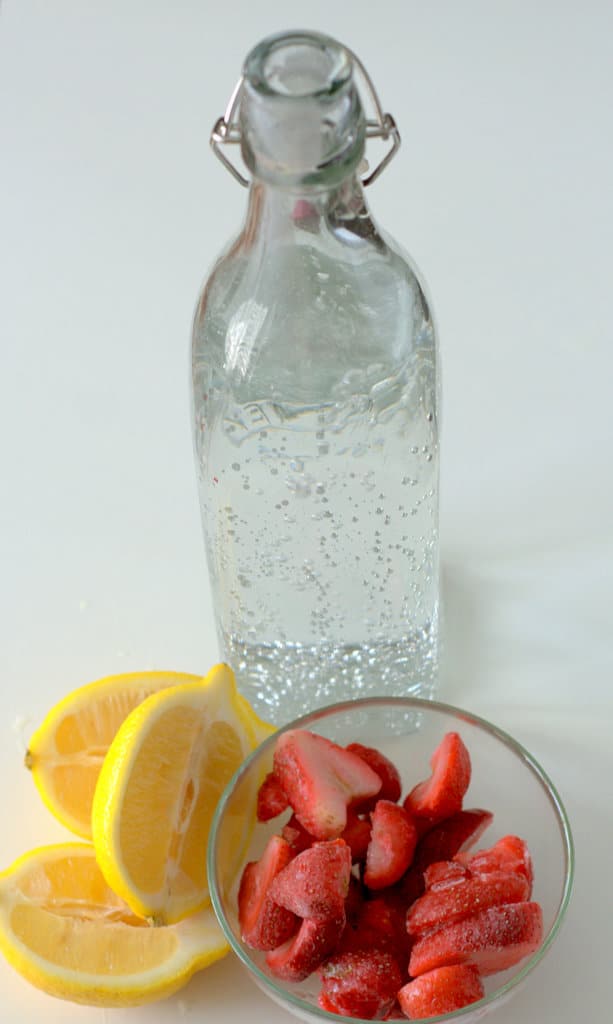 This recipe makes a big pitcher of strawberry lemonade that you can choose to share with family and friends (or a thirsty 7 year old) or sip on all afternoon. If you are looking for a little extra kick, try adding vodka or gin to your drink. Fresh or frozen strawberries will work – if using fresh you may be able to lighten up on the sugar a bit as the sweetness of fresh strawberries outshines frozen berries. I could even see making this with mixed berries including blueberries, blackberries and raspberries. Perhaps that is my next project but for this afternoon I'm just going to sit back, sip on my strawberry lemonade and enjoy the sunshine.