Easy Small Batch Tomatillo Tomato Salsa
Do you ever get a craving for something but the traditional recipe is just too big? This easy small batch tomatillo tomato salsa is the perfect recipe for when I want to make a snack for one or two people without a lot of fuss or clean up. If I have a house full of people I can easily scale this recipe up and look like a rock star.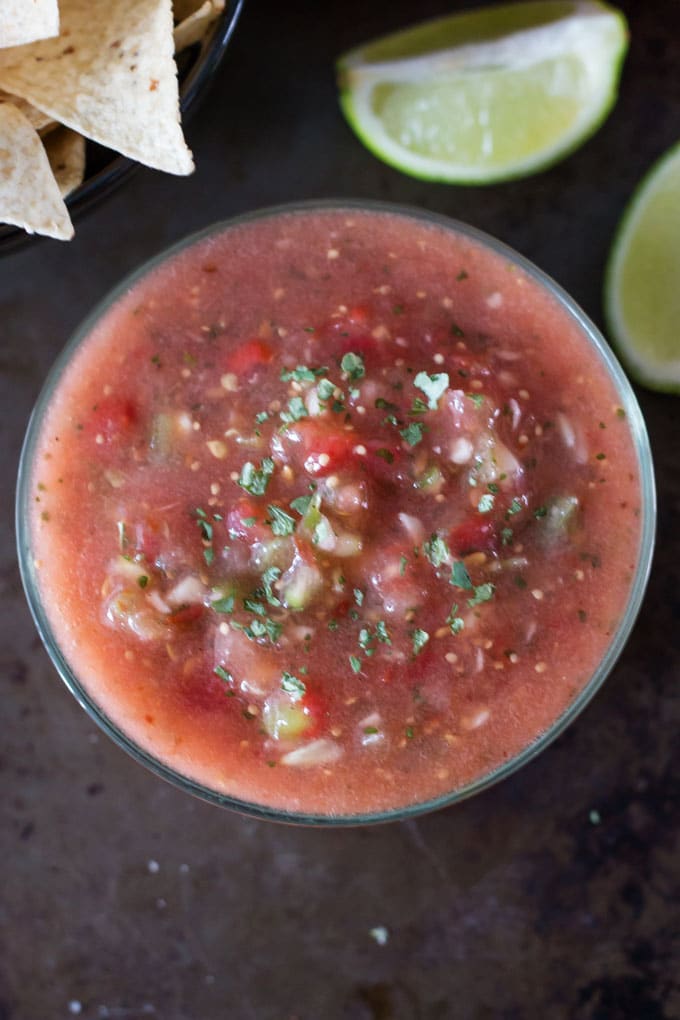 Tortilla chips are one of my weaknesses. I like them dipped or covered in just about anything: cheese, hummus, guacamole, sweet potato dip and salsa. I don't think I've found a salsa I don't like and I'm totally that person at Chipotle (or any other burrito place) who gets every kind of salsa because they can't pick between them.
This quick and easy small batch tomatillo tomato salsa gives me the best of both worlds: all the yumminess of salsa verde with the deliciousness of tomato/red salsa that can be made in less than 5 minutes. The hardest part, and it is pretty easy, is to remove the husks from the tomatillo. Seriously, no excuses – you can do this!
Just pop your tomatoes and tomatillos in the blender with some garlic, lime juice, cilantro, onions and hot peppers like jalapenos (if you desire) and pulse away. You can make it as thick or as smooth as you like it because there is no right or wrong when you are making salsa.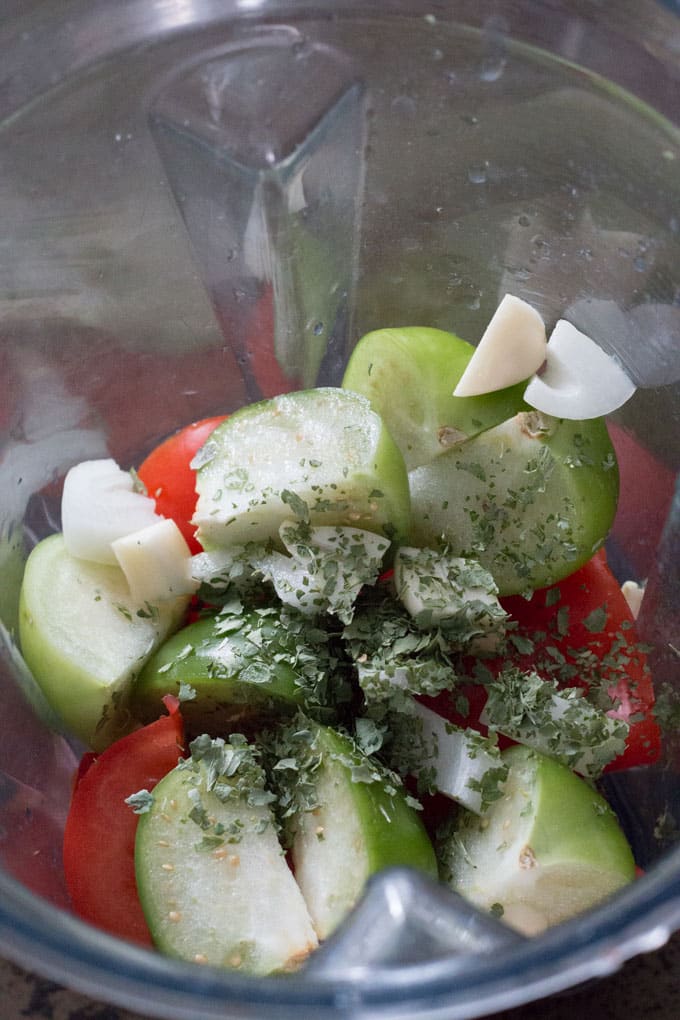 This is about as close as I get to comfort food without chocolate or melted cheese. Good thing I make it in "small batches" as I feel compelled to eat this until every last drop is gone.