Happy Friday! We made it. You deserve an iced mint mocha.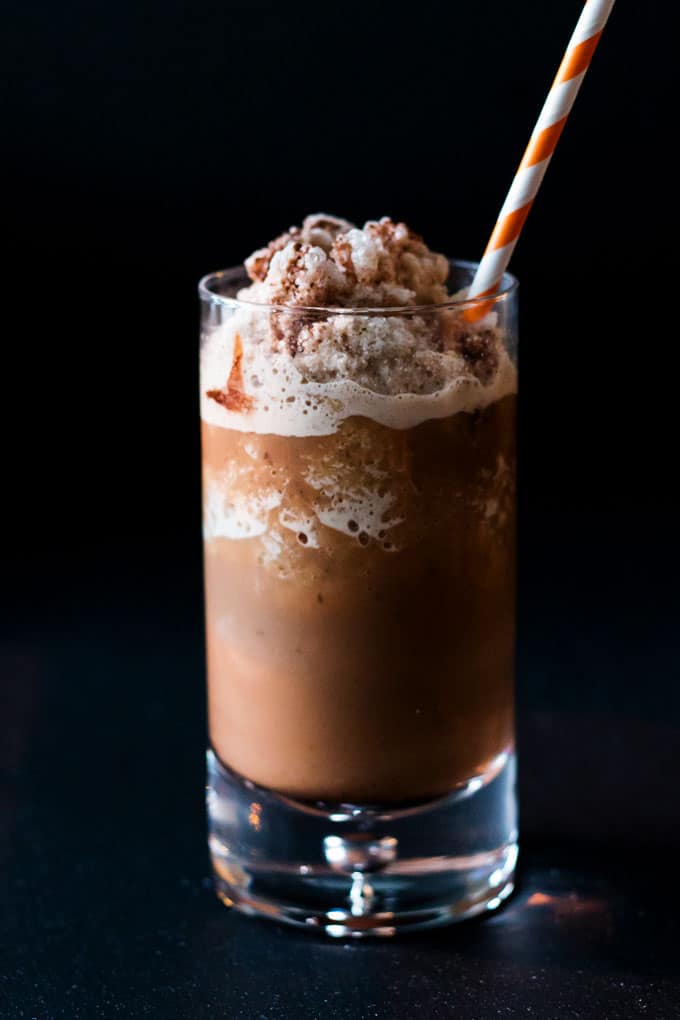 Honestly, this week was a really tough one for me. My day job was a little crazy/stressful and I've been feeling so tired that bedtime just can't come fast enough. The only thing keeping me moving has been my coffee addiction. My favourite afternoon treat is this Iced Mint Mocha.
I love mint for a few reasons but the #1 is that I can actually grow it in my garden despite all my green thumb failures. And it just keeps coming back year after year. I can't wait for a fresh supply as the weather turns warmer. I'll be sipping on these iced mint mochas all summer long.
I had to settle for mint from the local grocery store but I'm not complaining because using mint leaves, rather than mint extract, gives this drink a nice low key minty flavour that doesn't overpower the coffee/chocolate combo.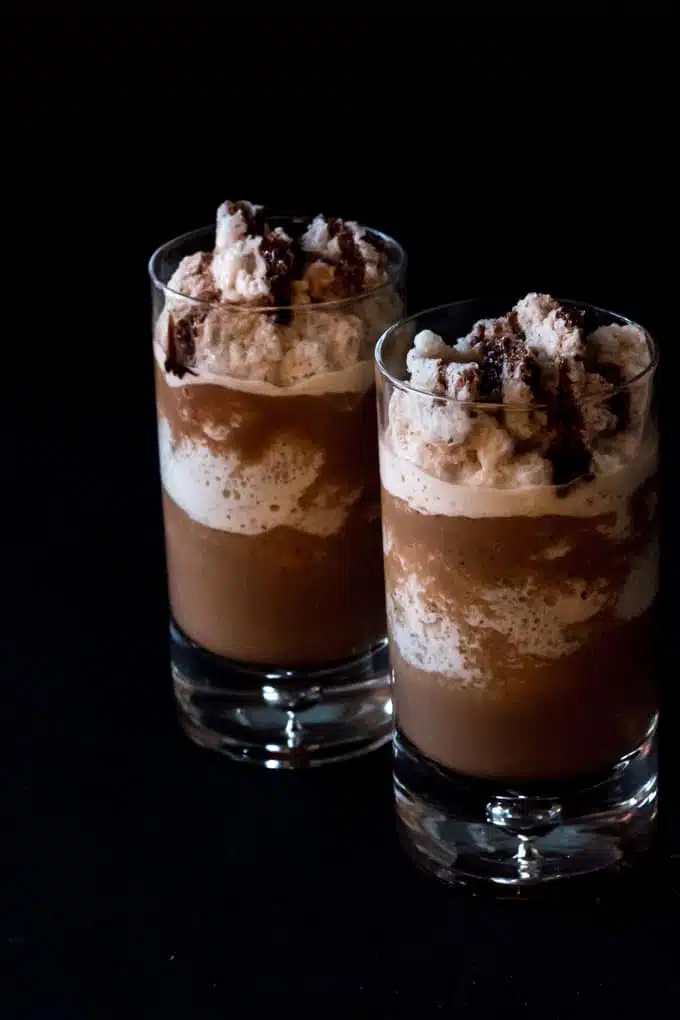 This is also a super easy drink (the only kind I make). Just brew up some coffee or try refrigerating the leftovers from your morning coffee pot. Add some milk, mint, chocolate syrup, and ice and blend, blend away. Then just sit back, relax, and enjoy this minty chocolate coffee concoction. If you are feeling generous try sharing an iced mint mocha with a friend – this recipe makes enough for 2!