Fresh and yummy 5 min blender guacamole
Fresh and yummy blender guacamole. Enough said? This quick recipe is the perfect addition to your Mexican or Tex-Mex dinner or snack.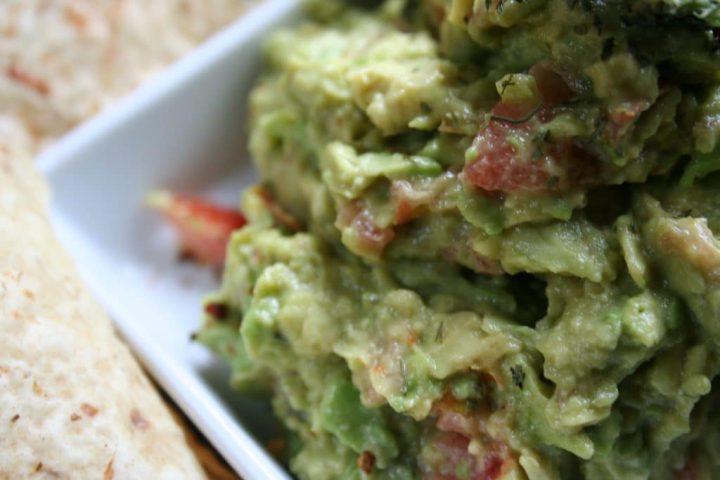 I love Mexican food. Hands down, it is at the top of my favorites list. It is one of the main reasons why Mexico often makes it to the top when we are picking vacation spots. The number one reason is the people!
Chilaquiles and enchiladas are two of my absolute favorite dishes while salsa verde, pico de gallo, and guacamole are my favorite toppings. As my tomatoes grow and ripen this summer I am committed to learning how to make the "best" fresh pico de gallo. I think, based on what I had for "dinner" last night that I've already conquered making fresh and yummy guacamole. And it was easy, almost too easy.
I had to improvise a bit but when you have a craving sometimes you just have to play around and see what happens. I had some ripe avocados on hand, a tomato and some limes…I almost always have limes in my kitchen so that I can make a Mojito, Margarita, or Moscow Mule.
I had never used the blender to make any kind of guacamole. I have always been afraid of losing that chunky quality…there is just something off-putting about really smooth guacamole. Kind of like when you add too much avocado to a smoothie.
After a quick look in my blender manual, I felt that it would only take a couple of pulses to get the right consistency. And boy was I right. I was done making this amazing guacamole in under 5 minutes including the time to cut the tomato and free the avocado from its peel.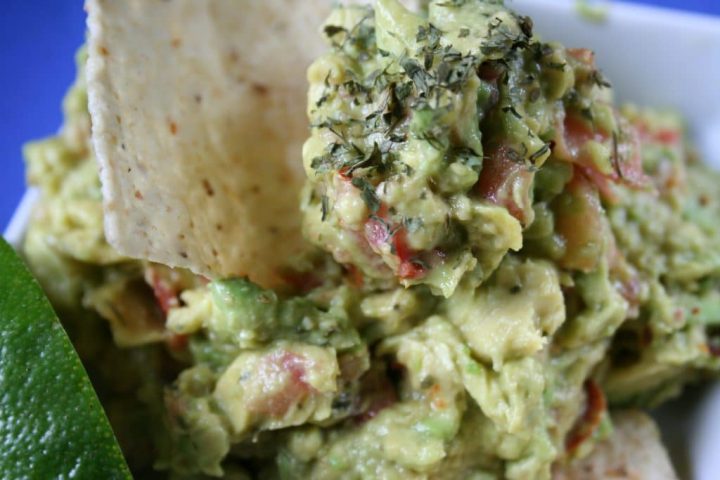 Give it a try and don't be afraid to improvise. You'll see that there are no onions in this recipe. If I was feeling greedy I would have added but since I was in a sharing mood I left them out so my husband would also enjoy. The sacrifices we make for the ones we love.