I've always been a huge fan of cranberries…growing up, cranberry juice was a close second to Welch's grape juice. Fast forward a few years (or decades) and I'm still loving this fruit. Only I've moved on from the juice and now buying fresh cranberries. Fresh cranberries aren't just for stringing with popcorn to trim the Christmas tree. I like the tart flavour and the surprising versatility. Plus cranberries are high in Vitamin C, fiber, Vitamin A and chock full of antioxidants and anti-inflammatory compounds. Check out this simple to make Cranberry Orange Sorbet. Well at least I think its a sorbet…I always get confused 🙂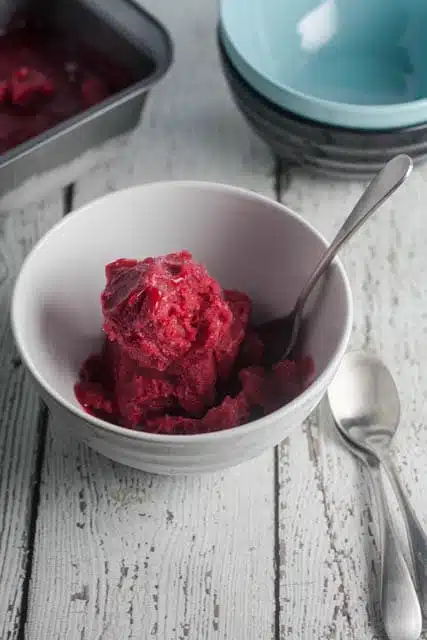 I can't even begin to tell you how simple this was to make. After a bit of a mishap last week making pumpkin ice cream I was feeling a bit hesitant – I really didn't want another failure especially after waiting 4+ hours to try it. Luckily, this turned out exactly how I was hoping and I didn't even need an ice cream maker; although, I'm still totally coveting one and will probably buy one before next summer.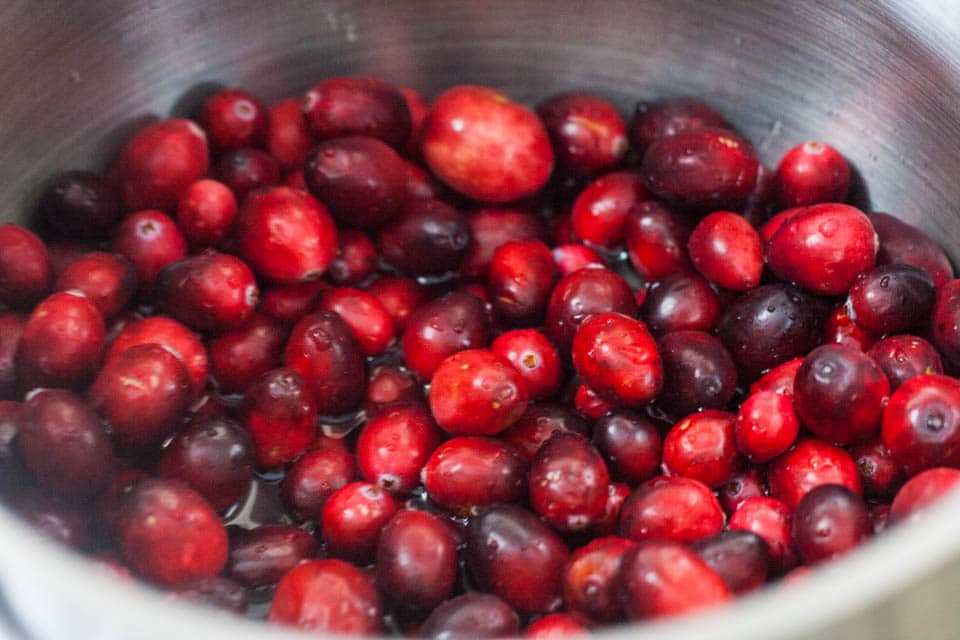 Started out by adding the cranberries and water to a pot and simmering to allow the berries to "pop". Took about 5 minutes on my gas stove top and it left me with this really beautiful berry puree.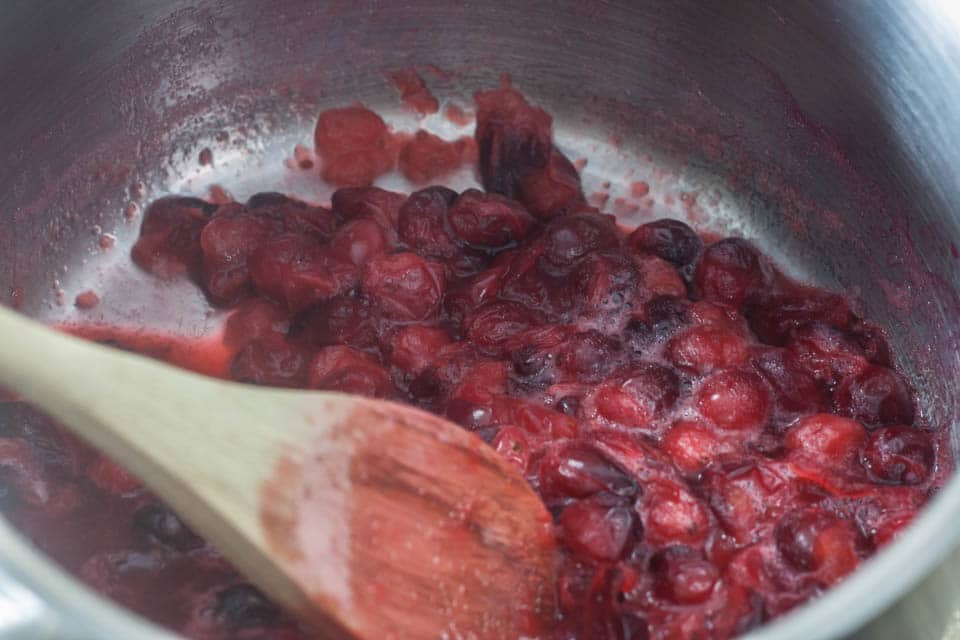 After letting it cool for a few minutes (I'm always hesitant adding super hot foods or liquids to the blender) this went into the blender with orange juice and sugar. I used the puree setting on my Vitamix Pro 750 and let it run its course. I'm still amazed by how quickly and completely this mixture was broken down and how great it looked and tasted. I am so guilty of taste testing this before straining and pouring into the loaf pan. I may even admit that I licked the blender jar clean.
Once again, like pretty much any frozen treat recipe, the hardest part is waiting. And hoping that the mixture will freeze but not become rock solid or too icy. I did add just a touch of Triple Sec (Orange Liqueur) to help ensure that it didn't get so hard it became unscoopable. Just make sure you don't add too much or you'll end up with slush…Wait a minute, maybe you should add too much as I think a cranberry orange sorbet slushie would be pretty fantastic.
I still need to get a proper ice cream scoop as mine seems to have been lost in the move but then again, eating with a spoon right from the dish is always fun.