Chocolate Mint Coconut Protein Bites
How are you feeling about these super short days? I wake up and it is dark, it is still dark when I get to the office and it is dark when I leave the office to get home.  There are days where I sometimes forget what the sun looks like and I find that I really, really need a mid-afternoon pick me up. The bad news? We still have months of winter left.  The good news? Chocolate Mint Coconut Protein Bites are 'da bomb and help get me through the day without me making a stop at the vending machine in the cafe.  With the looming holiday parties and family events I can't afford to find myself binge eating mars bars.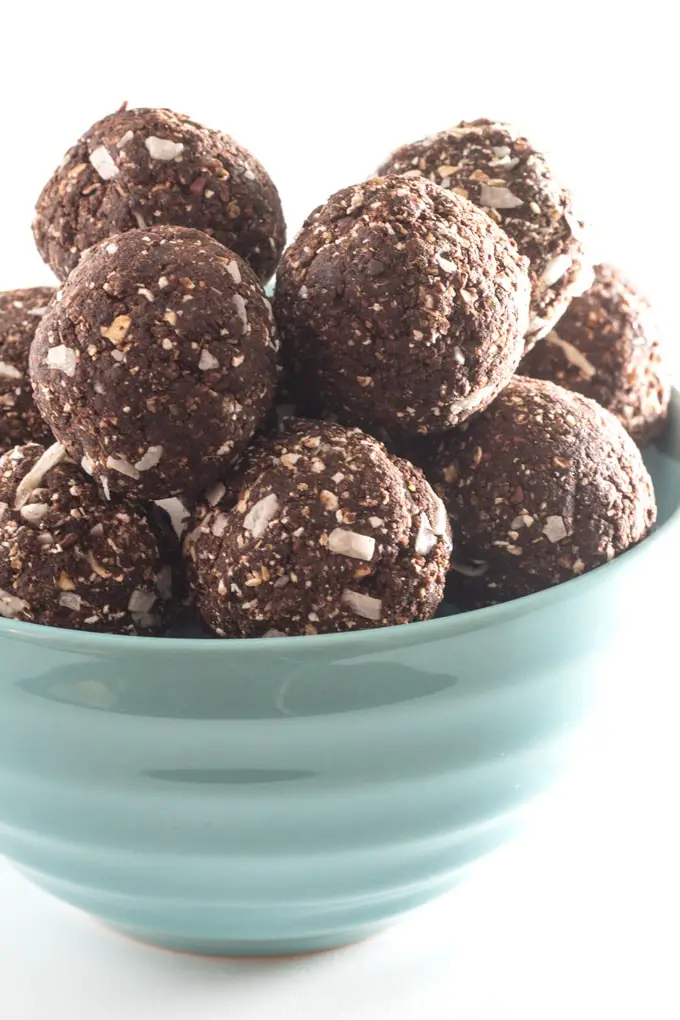 Whether you have a work situation like mine, or you are braving the shopping malls for holiday gifts these protein bites will make your day better with the delicious chocolate + mint flavour combo. It is one of my personal faves and is perfect for the season. Plus, these are super easy to make and they store well in the fridge or freezer so you can make big batches and enjoy for the week.  You may want to hide them behind the celery or kale so that your kids don't find them! Nothing worse than going to the fridge to grab one only to find an empty container…true story. Who does that? It is right up there with putting an empty milk carton back in the fridge.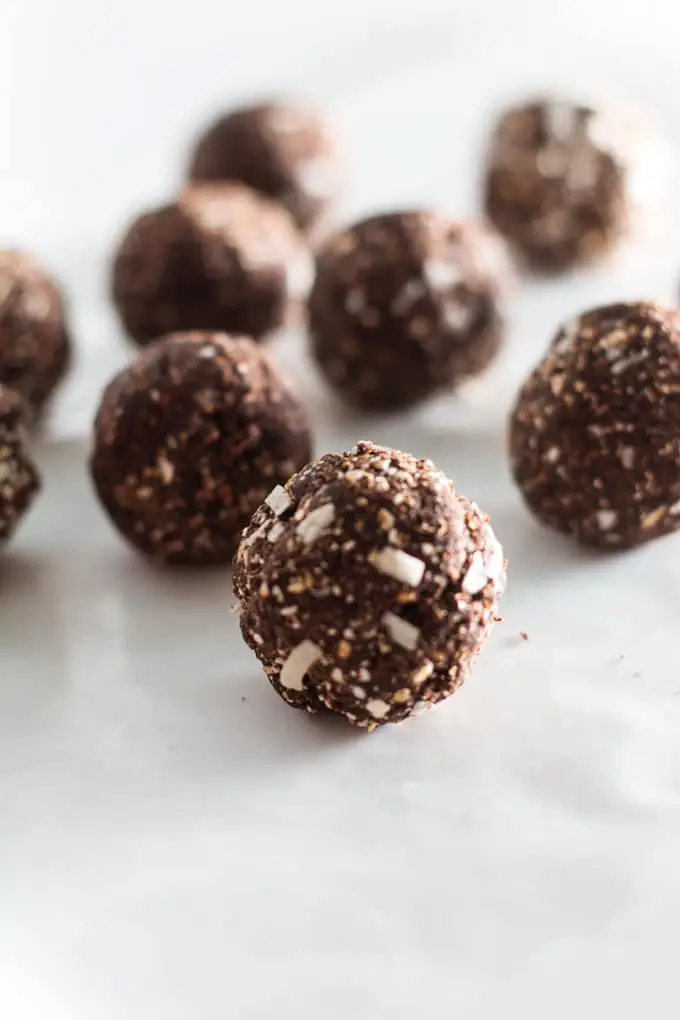 So how easy are these chocolate mint coconut protein bites to make?
Well, if you can measure a handful of ingredients, remove a few pits and run a blender (or food processor) you are off to a great start. If you know how to roll a ball of dough with your own two hands – BINGO, you are a protein bite making expert.
Need more protein bite ideas? Try these Peanut Butter Mocha Energy Bites or these Pumpkin Raisin Oatmeal Protein Bites.