Creamy Avocado Berry Smoothie
Saturday Morning – my favourite time of the week
I love Saturdays and especially mid-to-late Saturday mornings. All week I get up before 6 am to get ready, walk to the train station for the short commute downtown so that I'm sitting in my office by 7:15 am with a Venti Soy Blonde Misto. Sometimes I don't even remember how I got to work….no not because I was drunk but because I'm on autopilot and survive the week on less than optimal sleep.
Come Friday night I can't wait to get in comfy clothes and hunker down in bed for a longer than normal sleep. I don't like to sleep in too long or else I feel like I've lost the day but ideally I will wake up on my own accord, without K poking me, and it will be somewhere between 9 and 10 am. That is how I start my perfect Saturday morning. I follow that up with a coffee while lounging on the couch watching an episode of whatever show I'm currently watching on Netflix. Once I'm finally alert its time for a smoothie – man, I love my Vitamix blender…some people wouldn't appreciate their husband buying them a kitchen appliance for their birthday but I've never loved my husband more than that wonderful day just over a year ago when he made the splurge. Now I almost feel like a wizard in the kitchen and yet I still hardly even turn on either the stove or oven.
The Versatile Avocado
This particular Saturday morning, I found myself staring at a ripe avocado on my counter and wondering what I was going to do with it. I've been trying really, really hard not to let my produce go bad before using. I use to avoid avocado for anything other than guacamole…well, avoid may not be the right word since it was more like I just never thought about avocado as being useful for anything other than guacamole which is one of my most favourite things in the whole world (behind my daughter, husband, extended family and Vitamix Blender).
I have to say that I think the avocado is very underestimated and yet incredibly versatile. In the last few weeks alone I've made guacamole (duh! this is something we should all make on a daily or weekly basis), avocado salad dressing, avocado toast and avocado smoothies. All completely delicious, creamy and chock-filled of potassium, lutein, folate, B vitamins, fibre and good fat. I love when I can eat something that tastes so darn good and yet I don't have to feel so guilty. Good tasting food that is also good for you is the perfect combination!
Prevent the Guacamole Smoothie
I was hesitant to put guacamole in a smoothie and that may sound really silly given how many different smoothie combinations Ive made in the last year alone. I think I was scared as I was afraid that it was going to turn into this smoothie that tastes like guacamole. I love guac on a tortilla chip but the though of slurping it through a straw just doesn't hold the same appeal so I made this smoothy with berries, milk, a touch of honey and chia seeds. Really tried to avoid the totally green smoothie and look how good this avocado berry smoothie looks: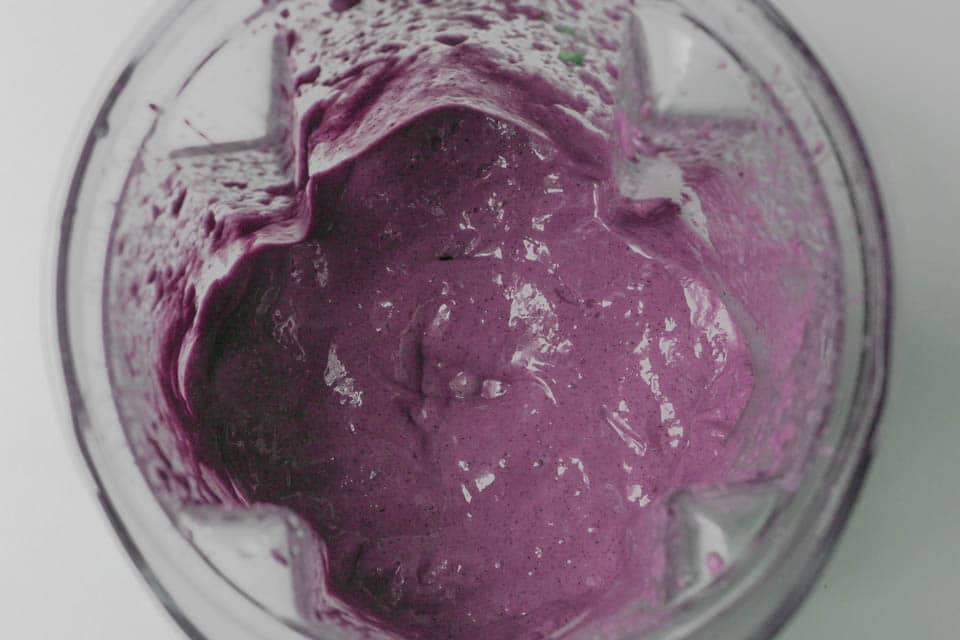 The colour of this smoothie alone is enough to make my stomach start growling "feed me". Seriously, has to be the best colour I've ever seen in a smoothie. Who knew how much I would love the combination of raspberries, blueberries and avocado? The added chia seeds help make you feel full with the added fiber and help ensure you get your daily dose of those ultra important omega-3s. Win-win-win combo!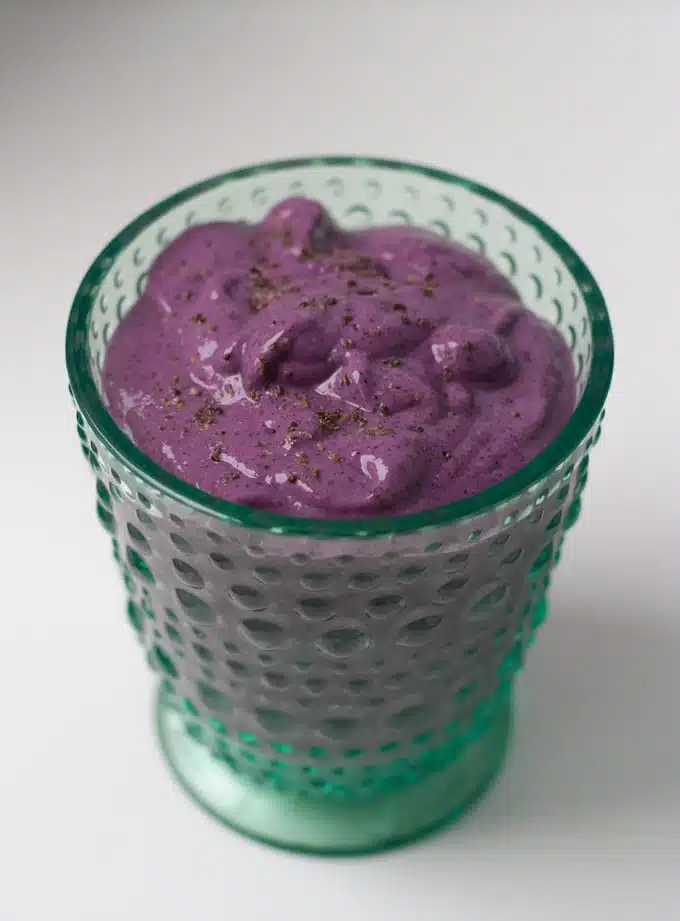 I'm now staring at the empty glass – this avocado berry smoothie is no more. Looking forward to more ripe avocados finding their way to my kitchen. Happy Saturday all!