Restaurant Style Blender Salsa Recipe
Cilantro makes this restaurant-style salsa taste so fresh!
If you love snacking on chips and salsa at your local Mexican restaurant, then give this restaurant-style homemade salsa recipe a try. In just a few minutes, you can be enjoying this salsa that balances heat with the fresh flavor of cilantro. I've recently learned that up to 15% of the population thinks that cilantro tastes more like soap.
If you suffer from this very real problem then try our roasted salsa as an alternative – no cilantro required. Making your own salsa or pico de gallo rather than using store-bought salsa will kick your meals up a notch.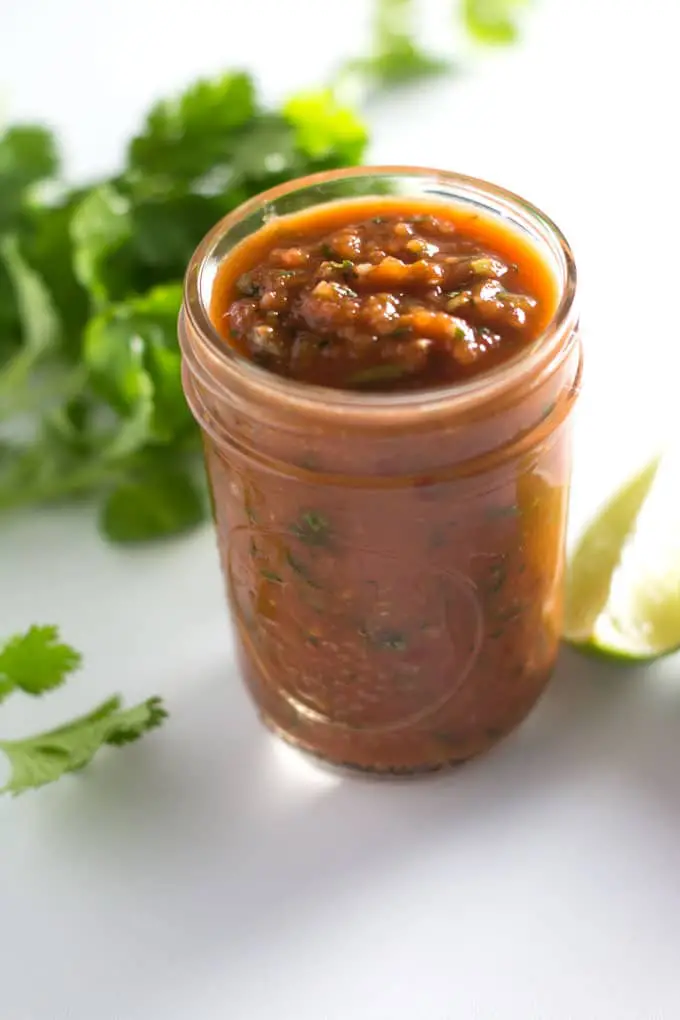 I can easily eat a whole bowl of fresh tortilla chips and salsa without even realizing it. This is one of my absolute favorite snacks.
I have a few go-to salsa recipes including this tomatillo salsa and this roasted tomato version but this blender version is my favorite.
Chipotle and jalapeno give this salsa heat but the flavor is elevated with fresh cilantro and lime juice.
How easy is it to make this restaurant-style salsa?
It really is super easy to make. Check out our video below or our web story for the step by step visual guide. Simply add all your ingredients to your blender or food processor and blend until you achieve the desired consistency.
Give it a taste and you can always tweak it a bit to satisfy your own personal salsa tastes. Prefer spicy salsa and need a little extra heat? Just add some more chipotle and jalapeno.
Is the salsa too hot for your taste? Offset with a bit more fresh cilantro and lime juice. Voila! The easiest and tastiest salsa made in just a couple of minutes. You can make this minutes or hours before serving.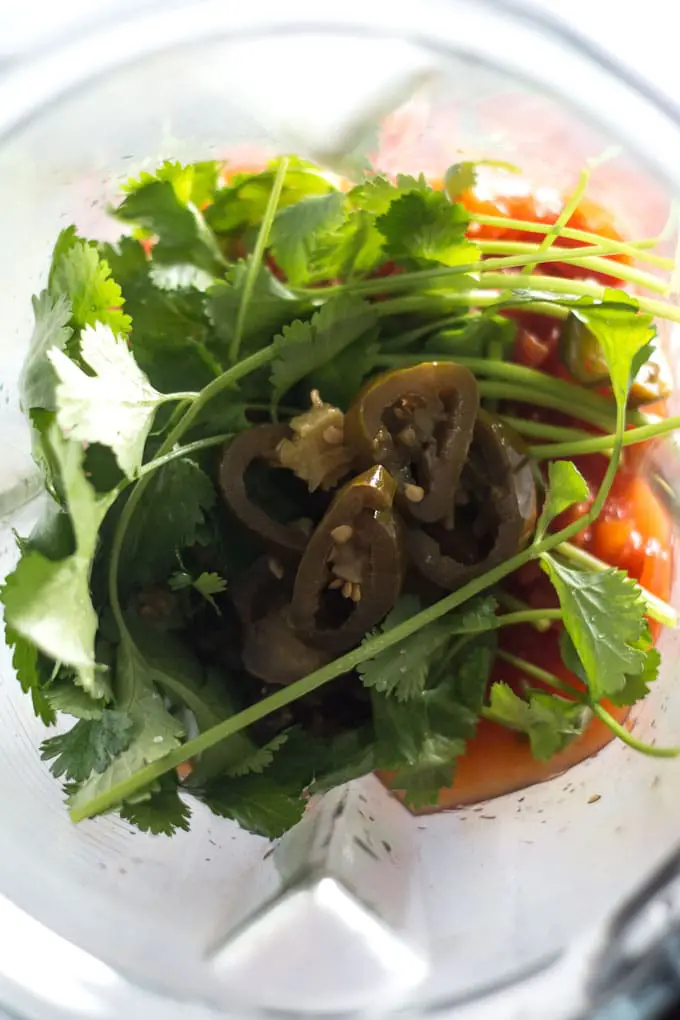 I recommend straining the canned diced tomatoes to prevent the salsa from becoming too watery. I prefer a smooth salsa but you can also choose to simply pulse the salsa in your blender to maintain a more rustic salsa. No matter how you like it best, you will be pleased with how quick and easy this recipe is to make.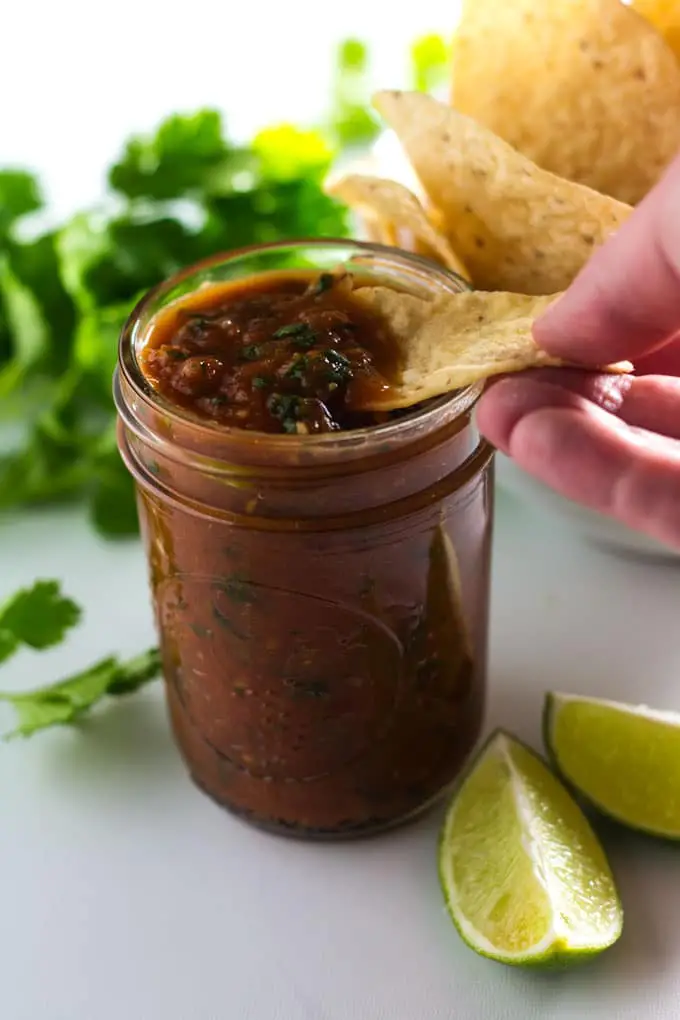 This is a great recipe for dipping chips, topping nachos, tacos, and baked potatoes. I dare you not to finish it in one sitting.
Best drinks to enjoy with your Salsa
Looking for the perfect beverage to accompany your chips and salsa? I recommend a Whole Lime Margarita or a Frozen Paloma which are my two favorite tequila-based cocktails.