Green Apple Spinach Smoothie
A Green Apple Spinach Smoothie is just what the doctor ordered…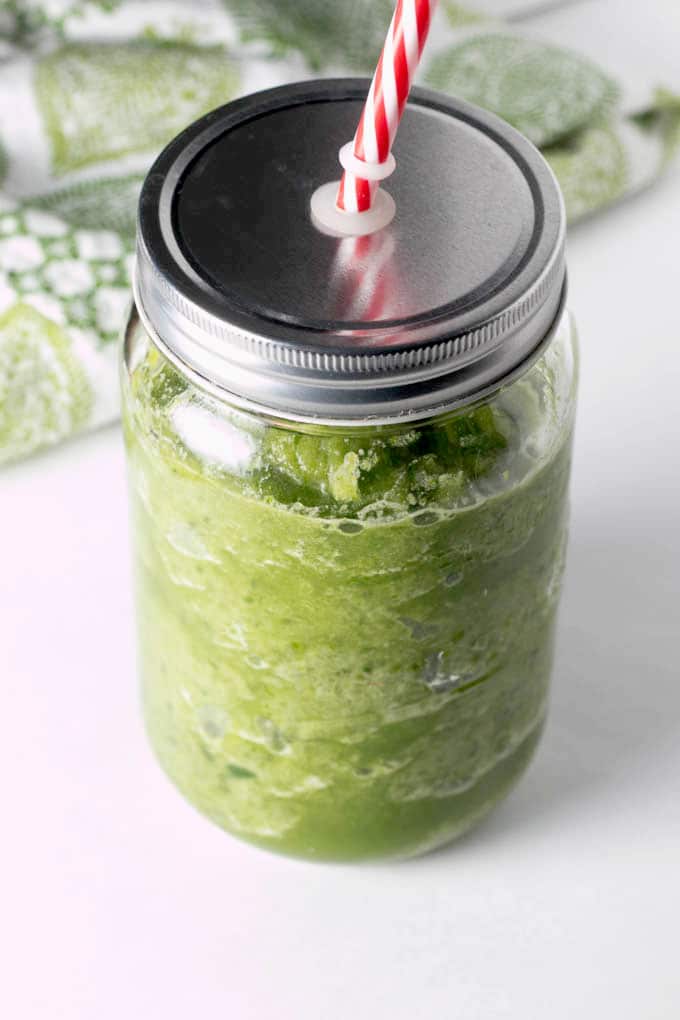 Well, not a real doctor (I feel like I need a disclaimer here) but after a mini-vacation in the Bahamas filled with overindulgence I feel like this really great tasting, refreshing green apple spinach smoothie was just what I needed to get re-adjusted. I love getting away for a few days with my husband and friends and we had such a blast. In many ways we are just like kids despite being in our 30s – racing to the top of the waterslides, trying to tip one another in the not-so-lazy river, and going on a Booze Cruise. And eating…and drinking. If you've never been to the Bahamas, I highly recommend it and you should make a visit, even if for the day, to Atlantis. It makes you feel young again.
On our way back we ran into a long delay at the airport and ended up not flying out until 2 am. The worst part was the airport was freezing – imagine this: 100+ Canadians wearing pants and sweatshirts shivering in the Bahamas. We Canadians pride ourselves on our ability to handle a little cold but we were beaten by a high powered air conditioner.
Finally crawled into my own bed around 6 am and woke up midday feeling like I'd hit the wall. I whipped this smoothie up with the limited ingredients on hand and it was the perfect combination of sweet and tart. I love green apples for their tart, crisp flavor and it pairs really well with the mild flavor of spinach.
I don't usually like to use fruit juice in my smoothies but I made the exception here and it was worth it. After sipping this delicious green smoothie I started to feel like myself again, finally.
Tip: This smoothie can also be made into more of a sorbet by adding more ice.