Green Raspberry Mango Smoothie
Needing a new smoothie flavour combination to start your day?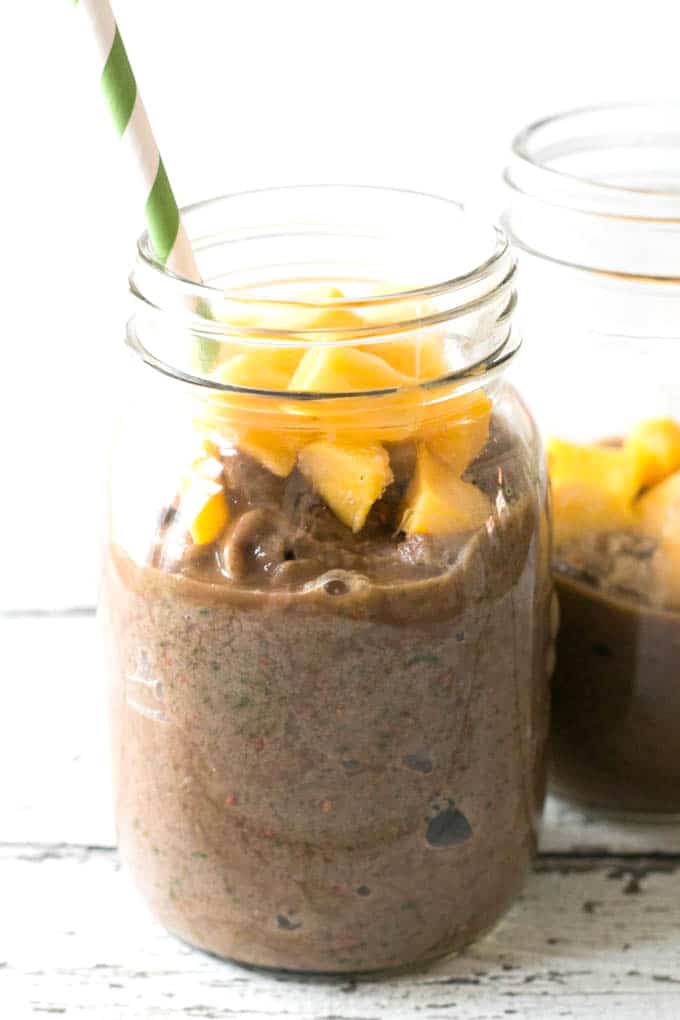 Super excited to share with you one of my new favourite fruit combinations: Raspberry and Mangos. I think I must have had a bad mango as a kid as I've spent the last 20+ years avoiding mangos because I had this belief that they were gross and had a weird texture. Too bad for me because mangos rock!
Last Friday, after a long, long week I decided to cap the work day off with a margarita (made in my Vitamix, of course) but had no limes. So, what's a girl to do? Start rummaging through the fridge and freezer to see what fruit was on hand. I always have many fruit options in the freezer and I pretty much randomly picked raspberries, despite those damn seedy bits that always get in my teeth, and mangos. Wow, was it ever good. Even my husband who rarely partakes in my boozy blended beverages sucked one back in a hurry. Yes, he complained about the seeds but also admitted it was worth it.
After that success, I decided to make a green smoothie using raspberries and mangos. I was not disappointed and I've since made this smoothie both with and without Spinach and love both.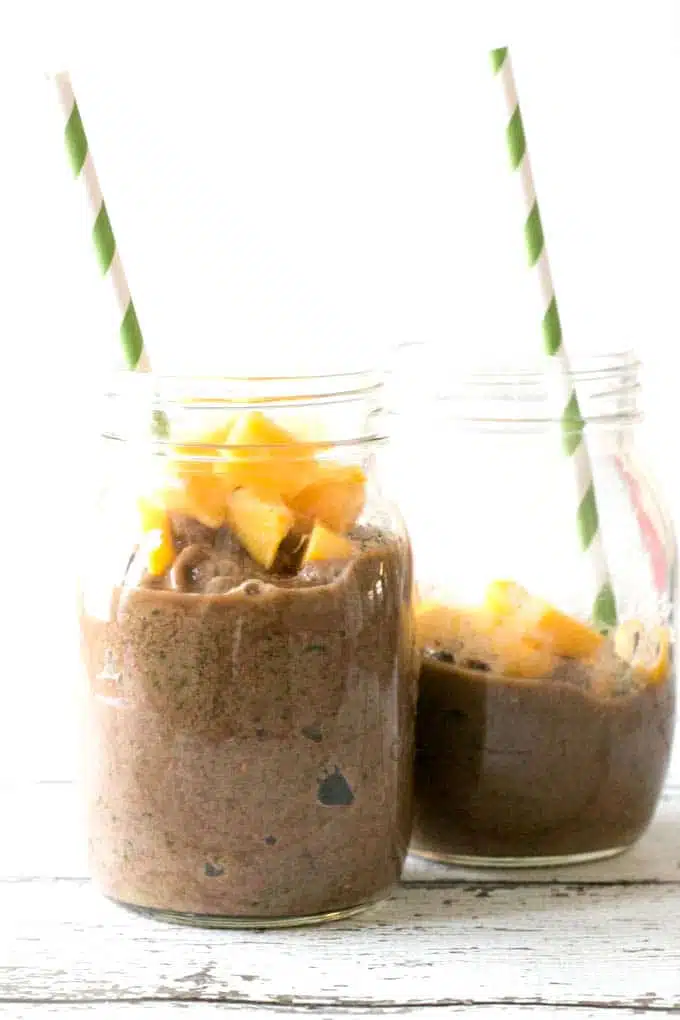 If you'd prefer to make a margarita over a green raspberry mango smoothie (and depending on the day I can totally get down with that) then just put equal parts frozen raspberries and frozen mangos, add enough tequila to make you happy and to help move along the blending process. You can also add some additional ice depending on how you like your drink. There really is no right or wrong way to do this… See picture below. I'm sorry it is a terrible picture but it may not have been my first one of the evening.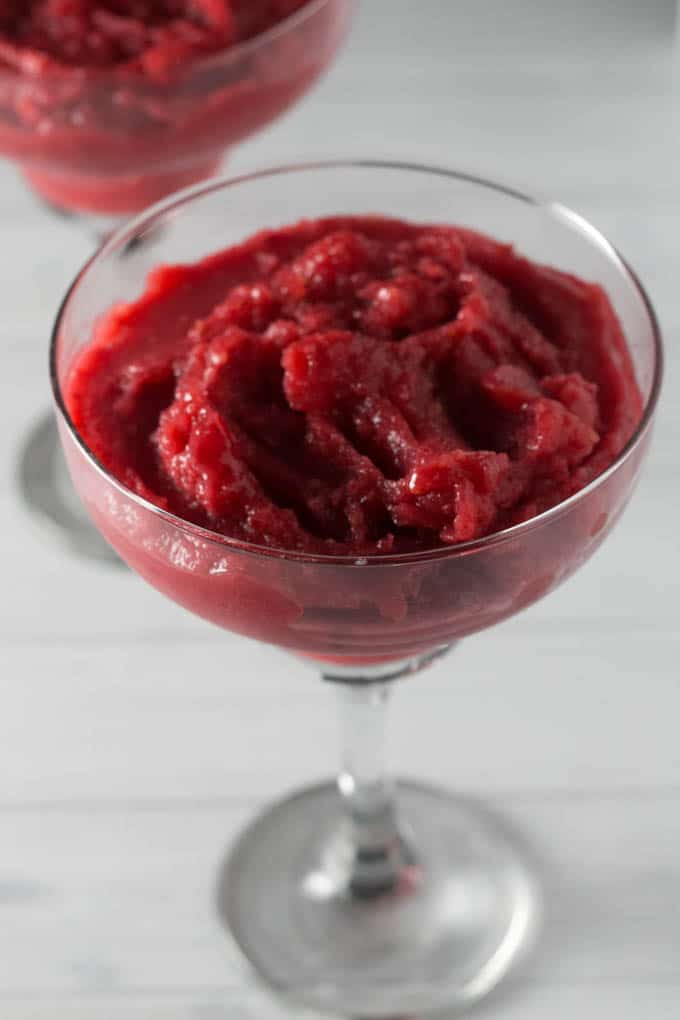 However, if you are making breakfast, I highly recommend the smoothie over the margarita…No judging here but a smoothie to start the day always helps me get moving. If your blender isn't high powered then try blending the spinach and liquid first and then adding the fruit. This will help make sure your leafy greens don't overtake your smoothie.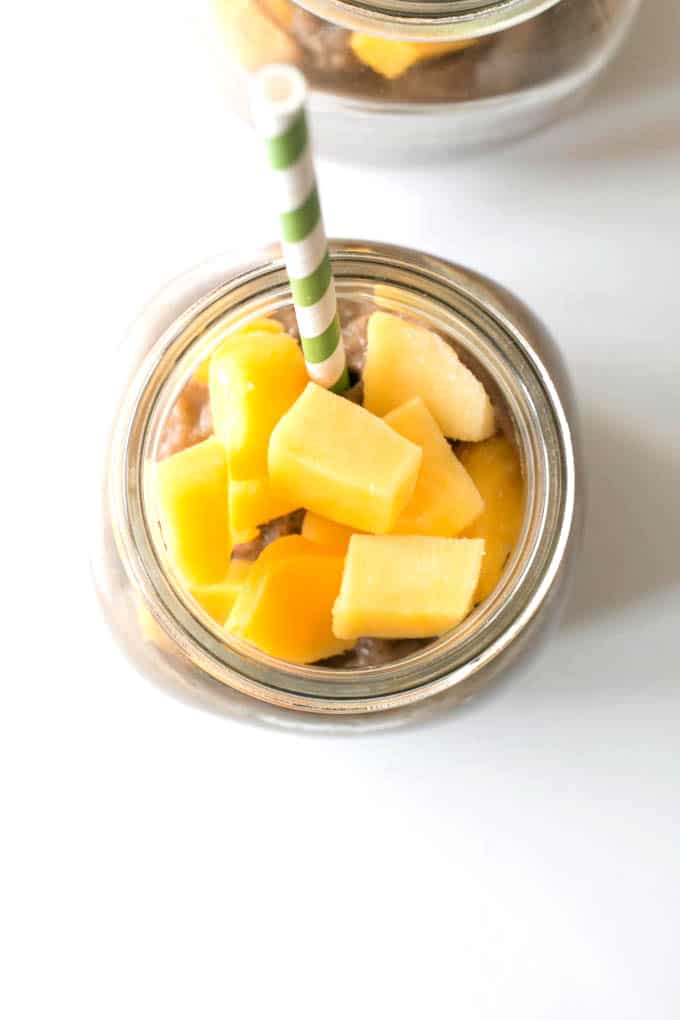 So now that mango is back on my good list, what else should I use it in besides smoothies and margaritas?