Peanut Butter Mocha Latte aka Chocolate Peanut Butter Latte
I thought I was on the mend from the cold I suffered through over the holidays but…BAM…I'm getting hit with round 2.  Seems so unfair but maybe this will be it for the winter season. I'm blaming it on the yo-yoing weather. One day it is warm and dry, the next rainy and then it is cold and snowy.  Temperature swings are unreal.  Aside from chugging tea, upping my Vitamin C intake, and staying really well hydrated I have little or no appetite and the only thing I'm craving is a Reece's peanut butter cup. Totally random but what goes better together than peanut butter and chocolate?
Of course, I don't have one in the cupboard since I'm trying to rid my house of all temptations. Instead, I'm going to settle (not really settling when something tastes so good) for a Peanut Butter Mocha Latte which is one of my favorite easy indulgences.  The absolute best part? Prep is literally 30 seconds and then I can go back to the couch while the Vitamix does the work.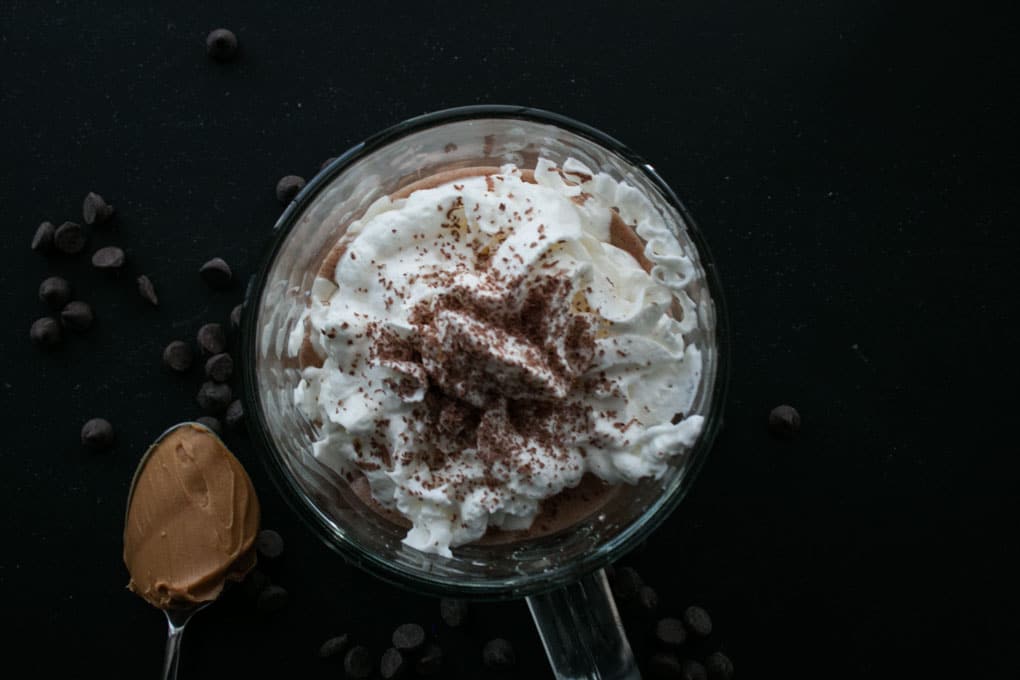 Now I'm going to have to consider this a mini-cheat on my New Year's resolution but I think it is worth it.  Even the whipped cream that my 8-year-old added on top for me was totally unnecessary. Hey, if you are going to have a treat you got to go all in…especially if you aren't feeling the best.
I'm lazy so I like to make my coffee or espresso in the Nespresso then add it to the blender. Next pour milk and chocolate chips and put it on the soup/heat setting.  One of the benefits of making it this way is that you will get a really nice layer of chocolatey milk foam on top. No need to get a separate milk frother out to get the job done. It's great when you can make a fancy coffee drink with little effort and at a considerably lower price than what you'd find at the local cafe or "5bucks".
Ah, after just a few sips of my chocolate peanut butter latte my spirits are rising.  Still can't breathe through my nose (from this cold) but who the heck cares?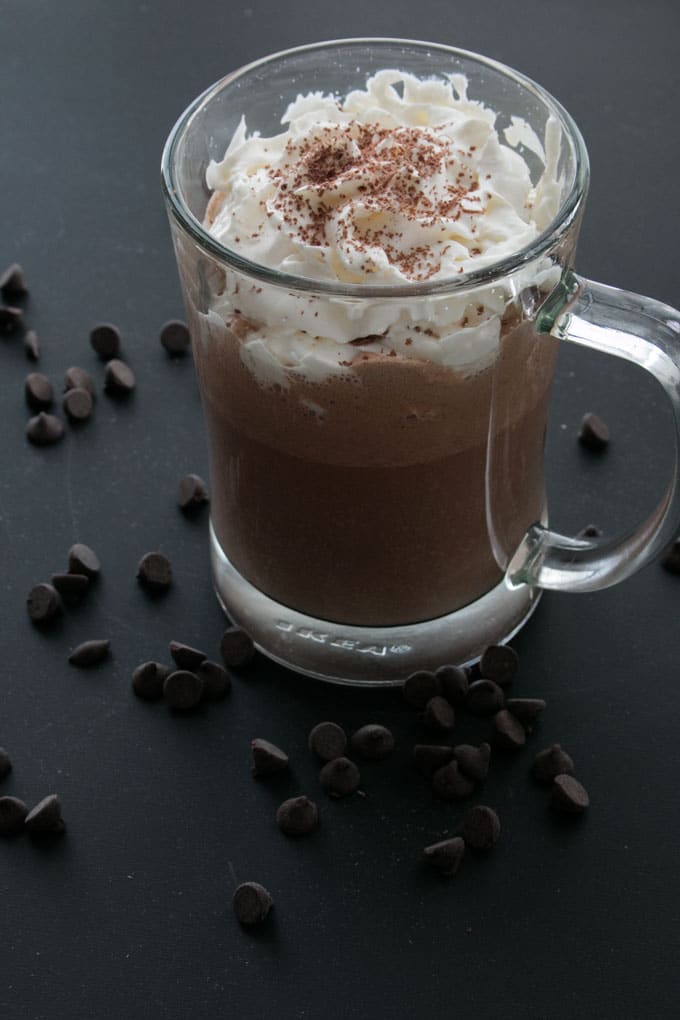 Hope you are all feeling way better than I am and that you are staying out of the cold. Happy Wednesday.