I can't believe that we are just two weeks away from Christmas. Are you ready? I'm getting closer by the day…Christmas shopping is almost done and I'm actually starting to hum along with the Christmas carols streaming over the loudspeaker everywhere I go. Plus I'm drinking peppermint mocha coffee. Better yet? I purchased my "ugly Christmas sweater" for next week's karaoke event. Super excited!
How am I getting into the Christmas spirit? Well, I'm embracing all the great seasonal flavours. Just like Hallowe'en and Thanksgiving are all about pumpkin, Christmas to me is all about peppermint and chocolate. I'm not sure everyone would agree with me but that is what always comes to my mind.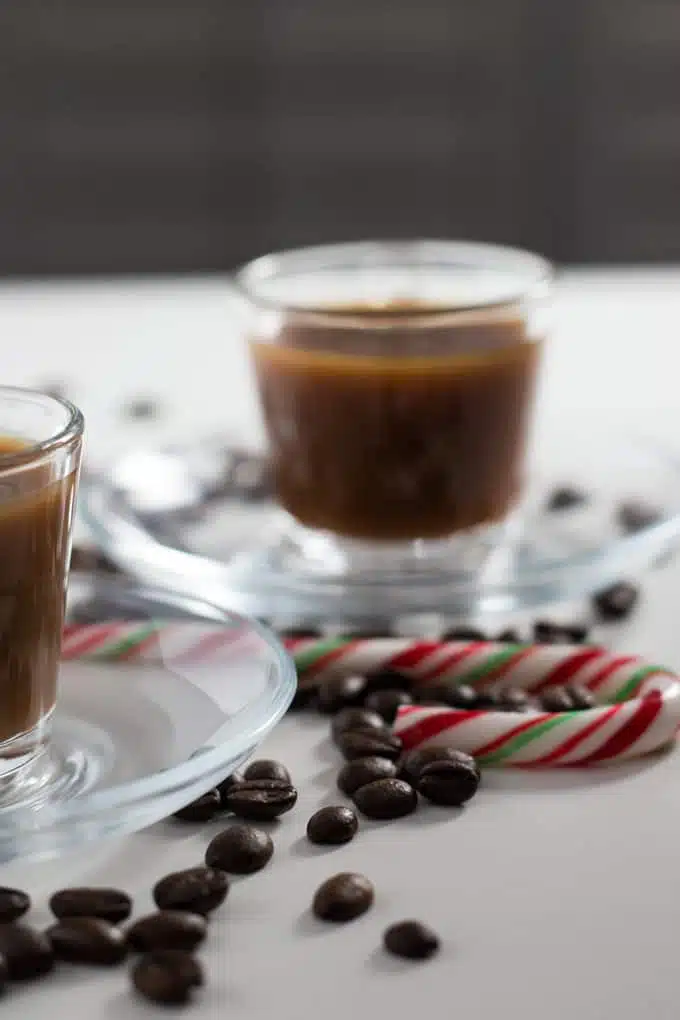 I've been drinking peppermint green smoothies and not always with whipped cream on top 🙂 Now, I'm drinking peppermint mocha coffee. Did you know that you can grind coffee beans in your Vitamix? One less appliance needed – sweet! Even more impressive is how that Vitamix totally destroys a candy cane turning it into a super fine powder in seconds. I should have made a video.
I've seen some good videos that showcase the Vitamix or BlendTec obliterating various household objects. If you haven't already, you should definitely check out youtube.
Making this coffee blend was as easy as adding coffee beans to the blender and turning the variable speed to 8 and running for approx 15 seconds. I blended the candy cane separately but primarily because I didn't necessarily want all my ground coffee to be flavoured so I mixed the equivalent of two cups of coffee beans with 1 candy cane and 1/8 cup of high quality cocoa.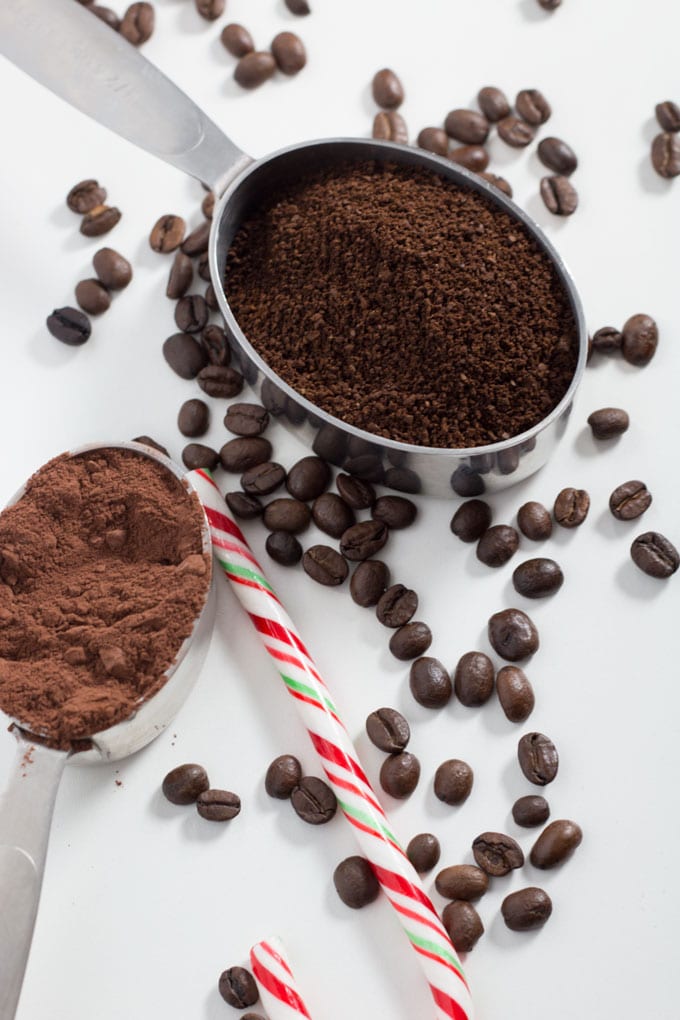 Since I use a Keurig, I simply filled my refillable, eco-friendly plastic k-cup with this mixture and voila! The resulting coffee has a subtle peppermint mocha taste and I could actually drink it black but some habits die hard and I often end up adding a little milk to the mix. Feel free to add a little whip on top – after all you deserve it and you likely have it in your fridge if you've made any of my recent recipes. Sorry in advance. I'm sorry for tempting you but not sorry for suggesting it…